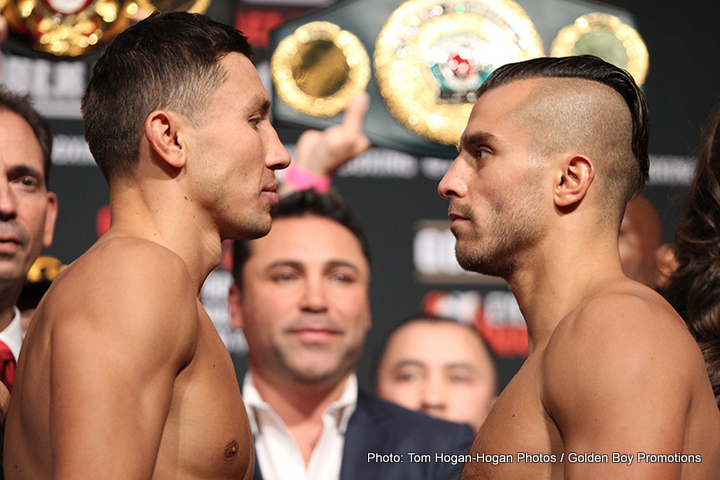 Every few years in the sport of boxing a changing of the guard takes place, and for every Ali ushered into retirement, there's a Tyson waiting to take over. The retirement of Floyd Mayweather remains a question to some, but eager to take his place is a number of young lions with nothing to lose and everything to prove. Tonight, the man who many have placed atop that movement will face his fiercest test to date, as the 'Kazakhstan Killa', Gennady G. Golovkin (33-0, 30KO's) takes on David Lemieux (34-2, 31KO's). ​As we lead up to this epic clash, lets take a look at keys to victory, four critical game-changer's to explore, and an official prediction:
DAVID LEMIEUX – KEYS TO VICTORY
For Lemieux, the biggest key to victory will lie in his opening pace, and his ability to sustain it. Golovkin is a lion that excels with confidence. Lemieux will need to curve that confidence by earning his respect early. In order to do that, he'll need to press the action from the opening bell, finding a way to land something nasty enough to keep Golovkin hesitant. If Lemieux can force Golovkin into a more hesitant role, preventing him from stalking him down, the complexion of the entire fight changes. Lemieux will need to use defense and head movement, and take advantage of every opening available. If he can do this, he can win the fight, perhaps even in within the distance.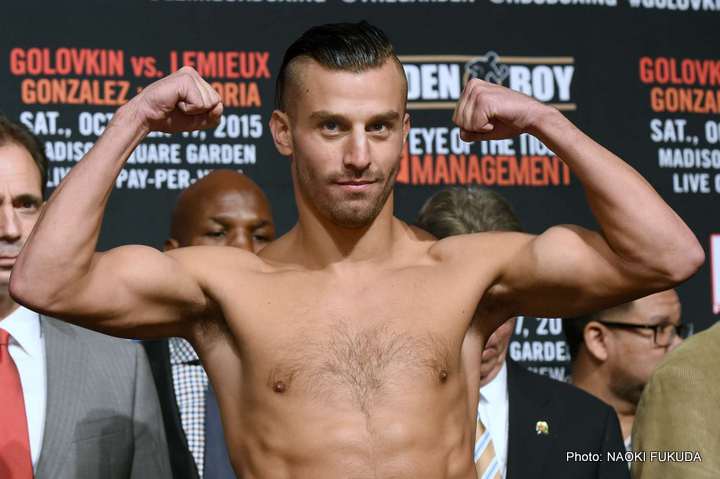 GGG – KEYS TO VICTORY
For Golovkin, the key to victory lies solely in his ring intelligence. We know he has the power, we know he has the passion. What we don't know is how he will adapt when he taste the power of a puncher who's intensity parallels his own. Will he alter his gameplan to an extent that it's no longer effective? Will he do what Cotto has done and press harder in the face of adversity, resulting in unnecessary punishment? Will he sit behind a jab with enough patience to coast to victory in a less than entertaining fashion? One of these conclusions will play itself out, but only intelligent execution will make it favorable for him. Intelligent execution will guarantee him a victory on the strength of his power.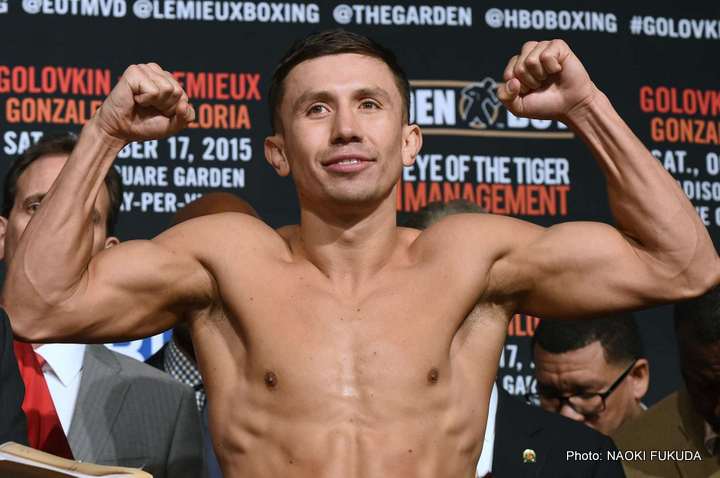 FOUR TO EXPLORE – CRITICAL ELEMENTS TO WATCH
Power Play?: Both men enter this bout having knocked out more than 85% of the opponents that they've faced. Over the years, we've seen some tremendous punchers in the sport, but none were able to carry those results to the highest level. From the great Roberto Duran, to 'Iron' Mike Tyson, no power puncher has escaped an elite level which simply requires more. Neither of these men have ever faced a puncher with comparable power, yet one was stopped by a man that came close (Rubio/Lemieux). Which man is better equipped to handle a mirror of himself? Lemieux once failed this test, but Golovkin has never taken it. Will he break in the midst of his 'first take'?
Fear No Evil: When we look at the roster of opponents Golovkin has annihilated en route to this point, although some were tougher than others, practically none stood a chance. Some spoke more than others, but outside of Philly's Gabe Rosado, virtually all wilted under the pressure, and practically none fought back when the going got tough. Lemieux is the one name on the roster who openly welcomes the 'street fight', and has vowed to take it to his opponent, rather than wait for it to come to him. Can he deliver on this vow for 12? Or will he melt like the proverbial snowball in hell?
The Mental Game: Nothing hurts a fighter more than his first loss. Although many get over it, the one stain that typically remains is a KO stoppage. For David Lemieux, this moment came some 4 years ago. Months later, he was able to weather the storm, but still in a bit of a cloud, he followed that KO loss with another consecutive loss. He seems to have bounced back, winning a string of fights with very dominating performances, but where is he mentally? Does he revert to that KO loss in the face of adversity? Or has he evolved enough to overcome it? Both victory and defeat lie solely in the midst of those questions….and tonight he'll have to answer as the world watches.
Up or Down?: While Lemieux has openly stated that he wants to win this bout to position himself for bigger things along the road ahead, Golovkin and his team have already attempted to loosely negotiate terms for the winner of the pending Cotto/Canelo showdown. While Golovkin and his team has discussed weight, location, and money for that potential bout, Lemieux has been very focused on the task at hand. In the past, we've seen many fighters miss the target in front of them as opposed to looking at the one ahead of them. Is Golovkin guilty of this? And if so, will it come back to haunt he and his team when they face a man unlike any of their past?
OFFICIAL PREDICTION
In an era of the sport that shuns on fundamental, cerebral skills, tonight's showdown between GGG and Lemieux is precisely what the doctor ordered. When we look at the showdown on paper, pundits all around the sport tell us that this will be this era's version of Hagler v Hearns, simmering with intense heat in a shootout that won't go the distance. As beautiful as that sounds on paper, we're often reminded that paper burns! In a recent interview, Golovkin spoke of a certain 'fear', knowing that he's going in against a very dangerous opponent. His trainer followed that with an acknowledgement that he has "no idea" how they'd respond if GGG gets buzzed or dropped, because he never has.
When we hear statements like this, one can only acknowledge the presence of an inherent danger that won't be escaped with easily. While Lemieux understands the paralleled power that he's up against, he and his team's only position from day one was that they have their eyes on the prize and plan to approach this showdown with a mindset that's wise! All indications say that Lemieux is poised to do something big, and a fast start will certainly test Golovkin like we've rarely seen. Expect the 'Kazakhstan Killa' to weather the storm early, but lose form late. Expect a shocker, as power nullifies power. Golovkin's inability to adjust to comparable power will make the difference in the end.
DAVID LEMIEUX / TKO9 – UPSET BAROMETER PEAKS AT 5 of 5 – (Golovkin has the power to end it in one shot, and very well could)
(Vivek "Vito" Wallace can be reached at wallace@boxing247.com, 754.307.7747, and via Facebook)