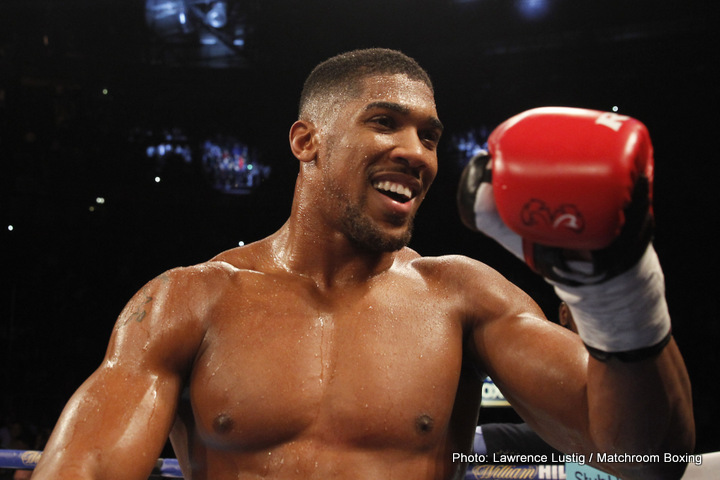 Heavyweight legend George Foreman is a fan of unbeaten IBF heavyweight ruler Anthony Joshua, feeling he is a good athlete and a good boxer. But, going into his huge fight with Wladimir Klitschko – a fight that will play out in front of a record 90,000 fans at Wembley on April 29 – Joshua has been warned by Foreman.
Foreman's warning is simple: beware of veterans. "Big George" says Klitschko (who will have turned 41 a few weeks before the Joshua clash) must not be counted out, that the former champion may produce a surprise in the big fight.
"He [Joshua] is a good athlete. He can run and jump. He does a lot of good things," Foreman said to Omnisport. "He makes for a good boxer. I think he can be a good fighter and a champion but beware of veterans. Klitschko is a veteran. When you start counting people out that is when they reach deep down inside and get things you didn't know they had. I never count veterans out and they are there and can surprise you. Boxing is so addictive. You win and you say it's the last one and the next you know, you're in the ring again. You probably don't get out until you're knocked out of the ring like Bernard Hopkins."
So will Klitschko call it quits on his long and hugely successful career if he is able to cause a surprise in April (a surprise to some people, not those who feel Wladimir will defeat Joshua) or will he find the lure of the ring to be too addictive as Foreman mentions? George is of course a great fighter who kept climbing into the ring for one more fight, eventually going out a (controversial) loser to Shannon Briggs.
But Foreman is a superb example of why a veteran should never be counted out. As a veteran who was approaching his 46th birthday, Foreman wrecked defending heavyweight champ Michael Moorer in 1994, regaining the crown he had lost when he himself was surprised by a veteran in the 32-year-old Muhammad Ali.
In fact, throughout his incredible career, or careers, there isn't much Foreman is not qualified to speak about. Will Joshua's youth prevail against Klitschko, or will the veteran's smarts and experience rule the day?
This heavyweight blockbuster has got everyone interested.