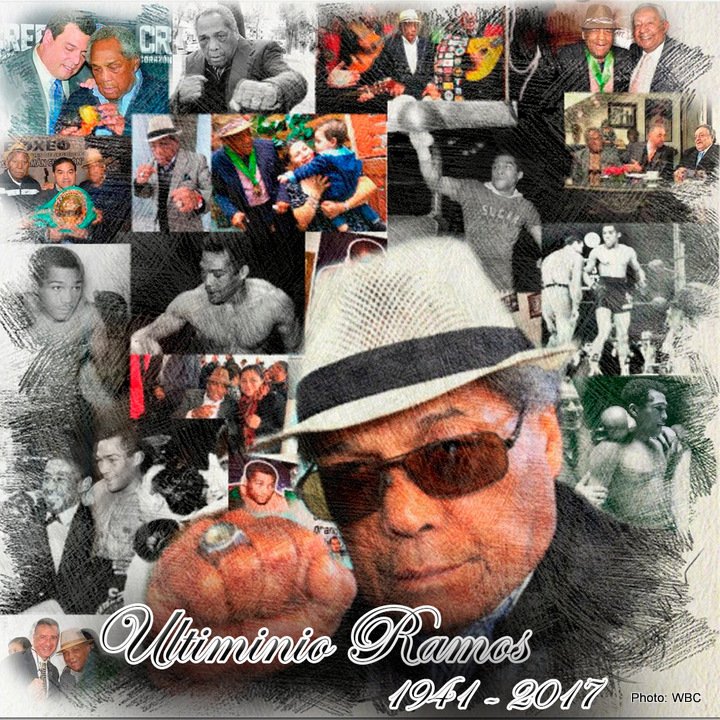 In sad news, it has been reported how featherweight great Ultiminio "Sugar" Ramos passed away yesterday aged 75. The Cuban who relocated to Mexico and became a firm fan favourite had been battling cancer.
Turning pro in October of 1957 in Havana (before Fidel Castro's regime began), Ramos relocated to Mexico in the early 1960s so as to carry on with his hugely promising career and to fulfil his dream of becoming world champion.
After compiling a 38-1-3 record, Ramos got his shot when he fought Davey Moore for the WBA and WBC featherweight titles. Ramos forced Moore, 59-6-1 to retire after the tenth round of a savage battle at Dodgers Stadium in Los Angeles. Tragically, Moore died from the injuries he sustained in the fight, passing away four days after the fight, aged just 29.
Ramos managed three successful defences before he was stopped by Mexican great Vicente Saldivar, the southpaw scoring an 12th round retirement win in another brutal fight (Saldivar also passed away at a young age, of just 42, in 1985).
Ramos moved up to lightweight and twice unsuccessfully challenged world champion Carlos Ortiz, the Puerto Rican stopping him on both occasions; fight-one taking place in Mexico City, the return being fought in San Juan. The first fight was quite bizarre. Refereed by former light-heavyweight great Billy Conn, the fight was stopped in the fifth round, after Ramos had picked up a cut in the second round. The decision so infuriated the WBC officials in attendance, they went to Ortiz' dressing room and actually ordered him to resume fighting!
Ortiz refused and the fight's verdict was briefly overturned to that of a win for Ramos (the WBA still recognising Ortiz as champ). Eventually the rematch was ordered and Ortiz scored a 4th round stoppage win. Ramos fought on for a further five years, having nine more bouts, of which he won five. Ramos had his final fight in April of 1972 when he was stopped by a 6-3-2 fighter named Cesar Sinda in Inglewood, California.
Ramos' final ring record reads an impressive 55-7-4(40). He was stopped just four times. "Sugar" was inducted in The Boxing Hall of Fame in 2001. Today, Ramos is rated by historians as one of the greatest featherweights of all time.