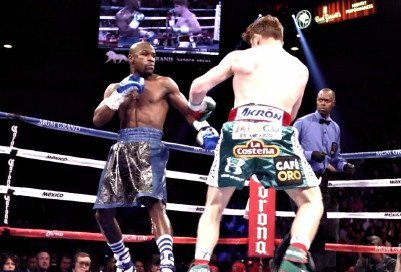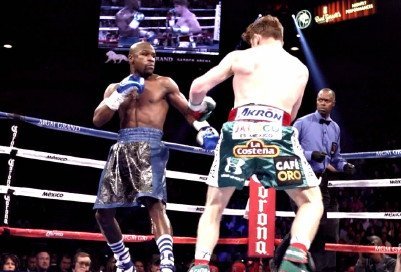 As much as some people disapprove, even despise the idea of Floyd Mayweather Jr. facing Amir Khan next, the concept of this fight keeps gaining ground, and like in a snowball effect, is becoming more talked about and assumed a fact as time goes on.
According to Chris Mannix's recent Tweet, this fight is going to happen, and an announcement is on its way.
"Still, I'm told Mayweather-Khan is a done deal. A U.S. fight. Announcement could come as early as next week," read the Twitter post.
Of course with camp Mayweather's fantastic ability to keep things quiet, Floyd's next opponent could be anyone. Still, if we know Floyd, than money is what he will be prioritizing on. Thus, Amir Khan and his enormous army of British fans would deliver just that: huge profits with low risk for Mayweather Jr.
Expect a barrage of reactions from the boxing fans if this fight is announced, and I expect most will be negative. While some believe that Khan is the only fighter out there that could potentially match Mayweather's speed, other see this as nothing more than yet another sparring session for the Money Team.
What do you think? Is Amir Khan a formidable opponent for Mayweather Jr.? If so, can we expect this fight to take place in May, 2014?
More @ http://cgboxing.blogspot.com/
https://www.facebook.com/VitaliFightPress