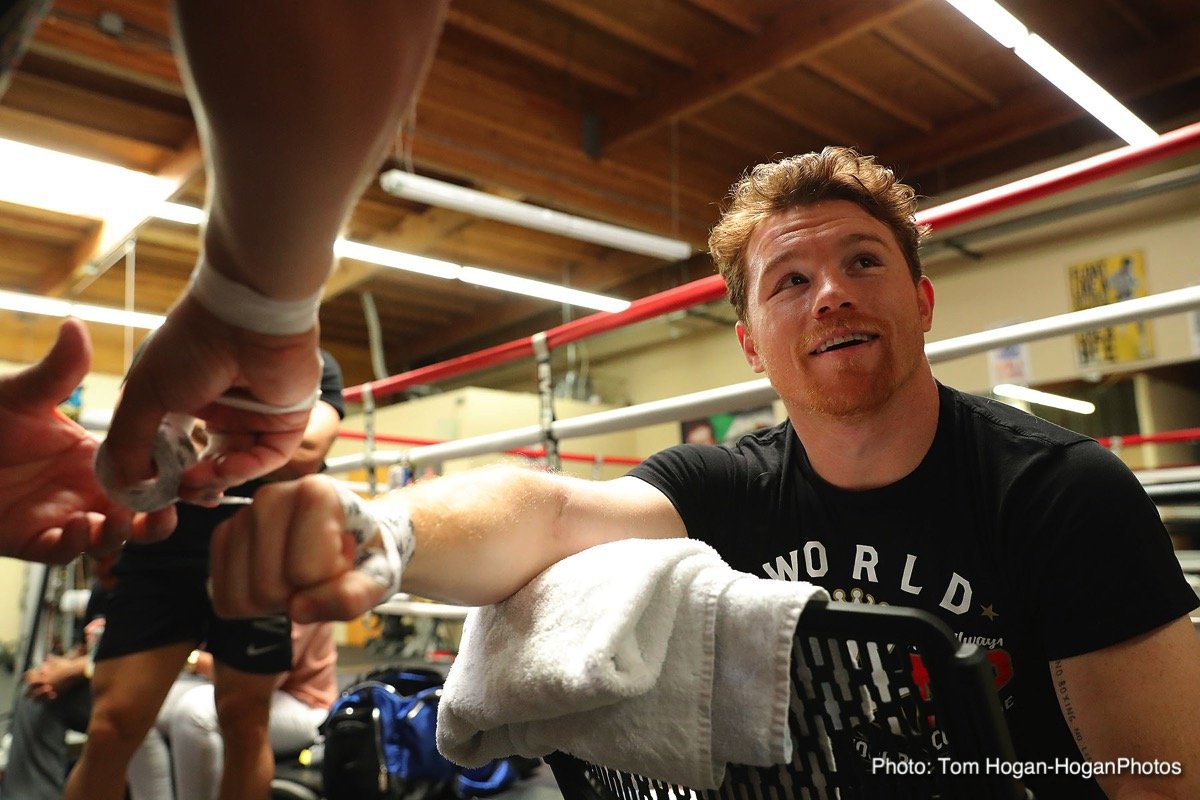 Ahead of his massive rematch with world middleweight king Gennady Golovkin, Saul Canelo Alvarez was asked to rate the punch-power of Triple-G. Speaking with Fight Hub, the Mexican star said that from a one-to-ten standpoint, GGG has power that rates as "between 8 and 9 out of ten."
Canelo said that while GGG is a solid career middleweight with good power, he does not have "out of this world" punching power. Canelo also explained how he took a good shot, one that "would have knocked anyone out," during the first fight from last September (a fight Canelo insists he still fully believes he won), a hard punch that landed right between the ear and the neck. The punch drove Canelo into the ropes but did not knock him down, much less out.
The question is, will we see a KO in the September 15 return meeting? If Canelo is correct in his assertion that he took Golovkin's best shot, or shots, last time, and if Golovkin's iron chin has not deserted him, we could certainly be in store for a second 12-round fight that goes down to the scores of the three official judges. Canelo said he will work on his conditioning in the remaining lead-up to the rematch, so that he is able to "throw more punches."
The first fight was a good fight, though not an absolute classic. Will the sequel, with its genuine bad blood and all its subplots, prove to be a great one? Both men have much to prove, Canelo more so, and we fans hope the two warriors will leave everything they have in the ring in Las Vegas.
While a KO does seem quite unlikely, either way, a decisive winner is something that we badly need; the sport needs it. If it's close and debatable once again, we might see these two rivals duke it out for a third time. Above all, let's just hope we do not see another draw next month. The sport could far do without that.