Callum Smith predicts a dire future for former IBO super middleweight champion Chris Eubank Jr by saying that he doesn't see him ever winning a world title due to him lacking the boxing ability to win at the very highest level of the sport.
The recently beaten former WBA 168-lb champion Smith uses Eubank Jr's (29-2, 22 KOs) defeats against Billy Joe Saunders and George Groves as evidence that he lacks the boxing skills to beat the best in the sport.
Callum believes Eubank Jr will get opportunities in his career because of his famous dad, but he won't deliver when he gets those shots.
Eubank Jr has a great trainer in Roy Jones Jr, and he hasn't been active lately during the pandemic.
Eubank Jr fought in December 2019, stopping Matt Korobov in the second round after the Russian fighter suffered an arm injury.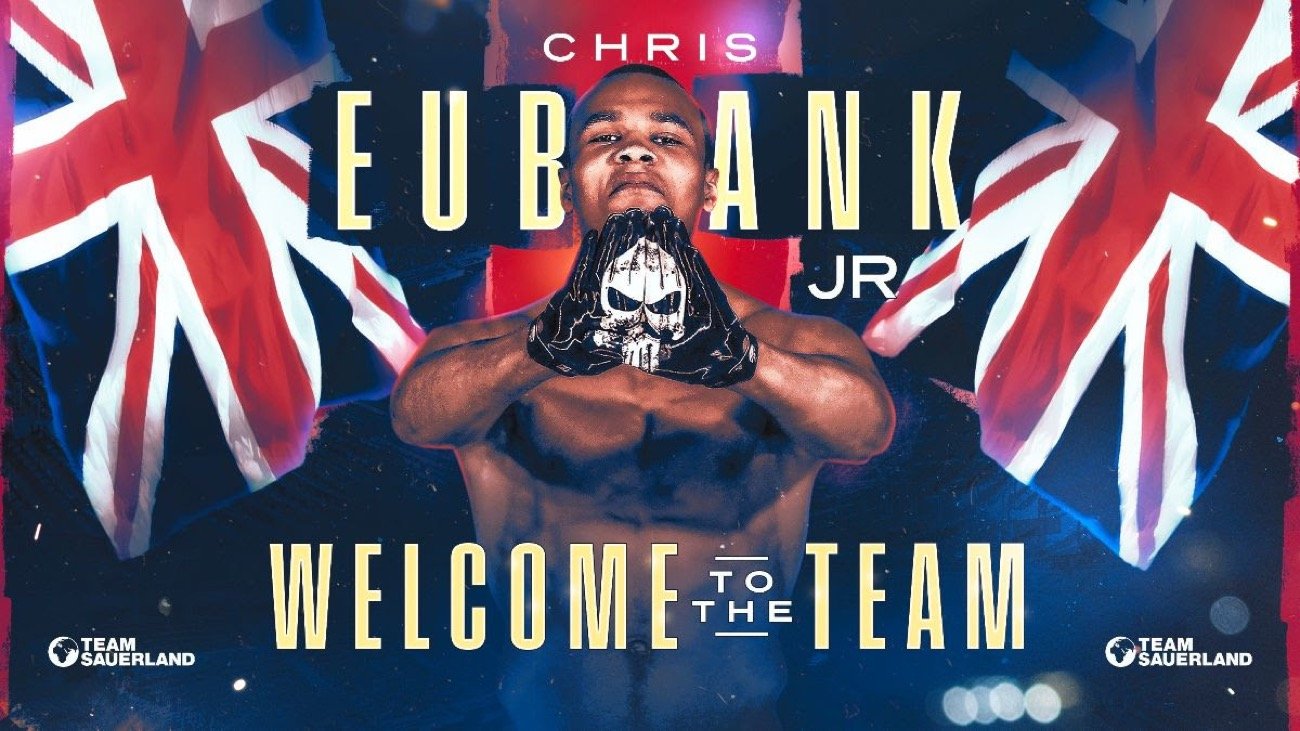 "At the very top level, he lacks the natural ability to beat the top guys," said Callum Smith to Sky Sports about Eubank Jr.  "He will always be in a position to be in those fights. But I don't see him beating any of the top ones."
In looking back at Eubank Jr's first career defeat, a 12-round split decision to Billy Joe Saunders in 2014, it was a winnable fight for him.
When you properly dissect that match, the real reason Eubank Jr lost is that he spent the first half of the match fighting in a stop-start manner.
Eubank Jr would throw a single shot and stop and pose. It looked like Eubank Jr was playing to the crowd and trying to make Saunders.
By fighting that way, Eubank Jr was outworked by Saunders during the crucial first half of the contest, and he fell too far behind on the scorecards to rally.
When Eubank Jr did come on on the second half of the fight, he was the better guy down the stretch.
Still, the fight showed that Eubank Jr didn't have the maturity and the ring IQ to fight smart in the way that he needed to for him to win.
In other words, he didn't take advantage of his natural ability, which was greater than Saunders', to beat him.
"He can get in the mix because his name always brings a lot.  He carries his dad's name so he has a big profile," said Smith of Eubank Jr. "He talks a good fight so will always talk himself into big fights.
"But as we've seen in the Billy Joe Saunders fight and the Groves fight, when he steps up to the highest level, his lack of boxing ability seems to let him down," said Smith.
Eubank Jr undermined himself by moving up to the 168-lb division in 2017 to win the IBO super middleweight title from Renold Quinlan.
At the time, Eubank Jr made a big production about the IBO strap, believing that it would lead to bigger and better things.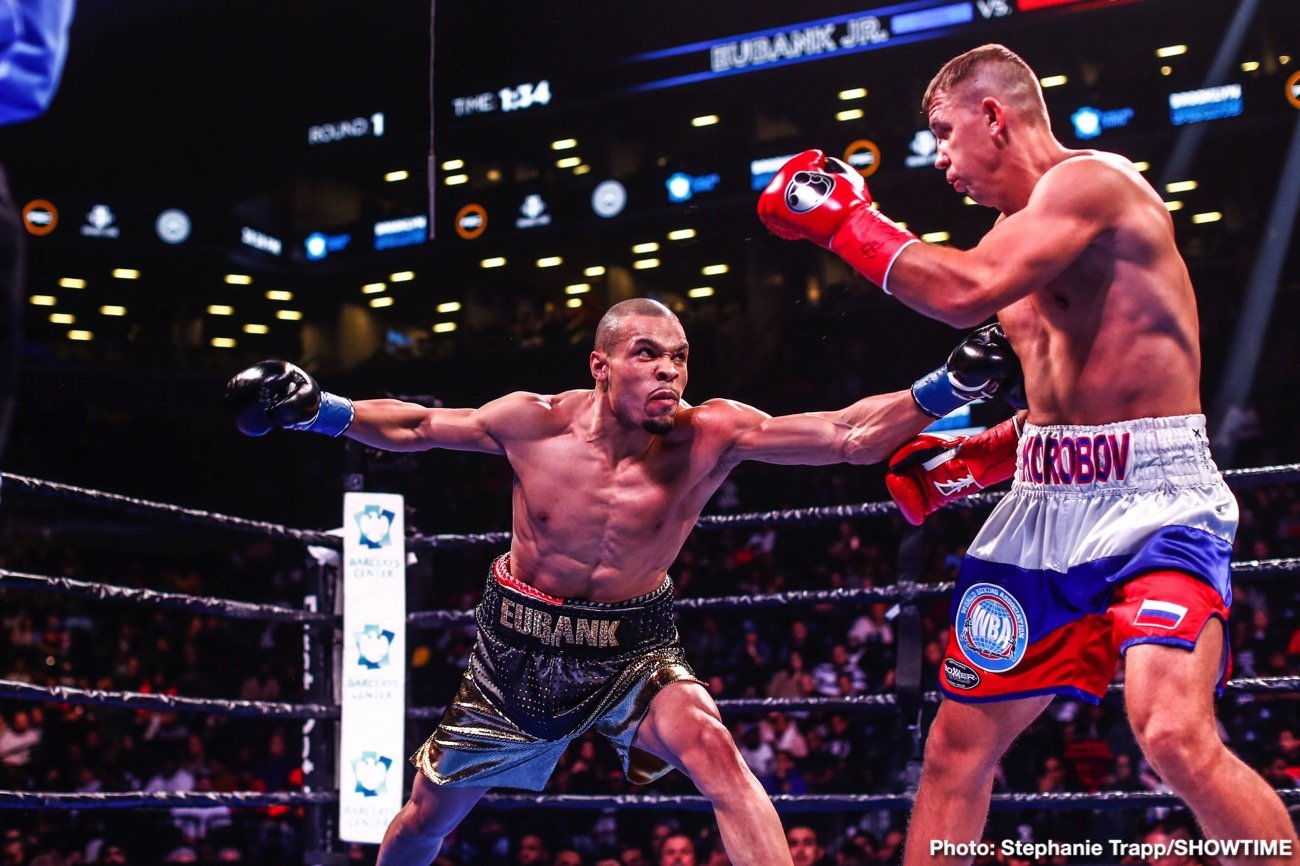 But it was obvious that Eubank Jr lacked the size to compete at 168, and he should have moved back down to 160 rather than staying in that weight class.
Eubank Jr did well initially at 168, beating Quinlan, Arthur Abraham, and Avni Yildirim. But when Eubank Jr went up against George Groves in the World Boxing Super Series tournament in 2018, he was too small, and he lacked the jab to compete.
Groves had the much better jab and right-hand power. The difference in talent between the two was clear from the outset. Interestingly, the wasn't a complete blowout despite Groves' advantage.
The activity level of Eubank Jr kept it from being a total embarrassment, and he finished well in the 12th round when he poured it on. That sudden burst of energy from Eubank Jr led to Groves suffering a shoulder injury, and he barely made it out of the round.
Smith could be very wrong about Eubank Jr never winning a world title. Indeed, he's got an excellent chance of winning a world title at 160, perhaps soon.
Eubank Jr's chances at 160 to win titles:
Jermall Charlo – WBC champion
Ryota Murata – WBA belt-holder
Gennadiy Golovkin – IBF champion
Demetrius Andrade – WBO chmp
Jermall Charlo
Charlo is expected to move up to 168 soon to go after Canelo Alvarez. If Charlo does move up, Eubank Jr can slide in and go after his vacant belt against Jaime Munguia or Sergiy Derevyanchenko. Those are both winnable fights for Euabnk Jr.
Even if Charlo stays at 160, he doesn't look like he's someone that is going to be able to stick around for long. The money and the success could erode his skills, as he's enjoying the life of a sudden million.
As one of the nouveau richer [new money], Jermall may have a hard time like many fighters to continue to work hard like he once did.
Gennadiy Golovkin
IBF 160-lb champion Golovkin (41-1-1, 36 KOs) is turning 39 in April, and it's obvious that he doesn't have much time left in his career before retiring.
Once GGG gives up the belt, Eubank Jr would be a strong player to fight for the vacated IBF strap against Jaime Munguia, Patrick Wojcicki, and Esquiva Falcao.
The IBF has some of the weakest of the contenders in the division ranked in their top 15, and this writer believes Eubank Jr beats all of them without any problems.
Eubank Jr and his new promoter Kalle Sauerland are already targeting a fight against Glovkin at the end of the year. If Golovkin can't get the fight he wants against Canelo Alvarez in 2021, he might be willing to fight against Eubank Jr.
Right now, it would be a toss-up type of bout between them. Eubank Jr has more speed, better movement, and he's a lot younger than GGG.
Ryota Murata
WBA 'Super' welterweight champion Ryota Murata (16-2, 13 KOs) is unquestionably the weakest of the champions at 160 and the one that Eubank Jr has the best chance of fighting in the near term.
The World Boxing Association would need to order the fight, seeing that it's unlikely that the 35-year-old Murata would willingly agree to fight Eubank Jr if it were up to him.
Murata has already been beaten twice as a pro by Hassan N'Dam and Rob Brant.
Although Murata avenged Brant's loss in 2019, the fact that he lost to him by a one-sided 12-round unanimous decision in 2018 shows his vulnerability.
If the WBA lets Eubank jr fight Murata in2021, he beats the aging Japanese fighter quite easily. Murata has good power, but he's robotic and slow.
He's made to order for Eubank Jr, who does well against the Arthur Abraham type of fighters. That's how Murata fights. He's like another Abraham.
Demetrius Andrade
The WBO 160-lb title that champion Demetrius 'Boo Boo' Andrade (29-0, 18 KOs) hold down could be vacated by him soon, as he's another guy considering going up to super middleweight to try and get in the Canelo sweepstakes.
If Andrade chooses to play it safe and keep his WBO title, Eubank Jr will give him a run for his money, Andrade is one of those fighters that looks good for the first half of his fights, but then he runs out of gas and gets hit a lot.
For Eubank Jr to beat Andrade , he'll need to be firing on all eight cylinders because he is a tough guy with skills, speed, and power.