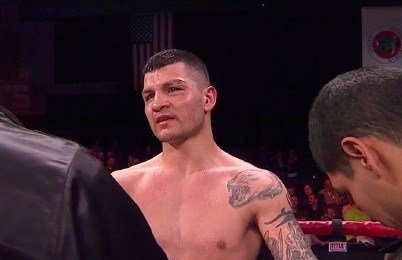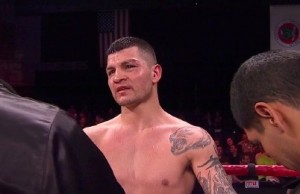 By Joseph Herron – After WBA Middleweight Champion Gennady Golovkin's methodical and impressive seven round destruction of customary Junior Middleweight contender Gabriel Rosado on January 19th, the Kazakhstani's promoter, Tom Loeffler and K2, issued a statement announcing that the stone-fisted title holder would follow up his TKO performance on March 30, 2013.
While a challenger for the upcoming event has not yet been determined, perennial Middleweight contender and Texas native Bryan Vera (21-6, 12 KOs) has declared a genuine interest in facing the most avoided fighter in the packed 160 pound weight class.
"That's the fight we originally wanted," claims the 31 year old fighter. "We were being considered for the January 19th slot but ultimately didn't land the fight. Team Golovkin and HBO decided to go with Gabriel Rosado instead. But we're still hopeful that a championship opportunity against Gennady will happen in the near future. I would really love that fight."
Despite the idea that a potential opening with Golovkin is perceived to be a very realistic possibility, a decisive victory over former WBO Junior Middleweight Champion Sergiy "Razor" Dzinziruk (37-1-1, 24 KOs) is imperative for further big fight consideration.
On the January 25th edition of ESPN's Friday Night Fights, Bryan Vera will take on what would appear to be one of his toughest tests to date at the Turning Stone Resort & Casino in Verona, New York. In the main event of the televised fight card, the aggressive minded Texan will defend his WBO NABO Middleweight strap against Dzinziruk in a scheduled twelve round contest.
Although the Ukrainian Razor is considered to be one of the more technically proficient pugilists in boxing and began his professional fight career with an impressive 37 consecutive victories, the 36 year old fighter has struggled in the ring as of late.
His last two outings have resulted in a knock-out loss against current Middleweight kingpin Sergio "Maravilla" Martinez, which took place in March of 2011, and a lackluster draw with current Junior Middleweight prospect Jonathan "Mantequilla" Gonzalez in September of last year.
Vera is confident that he is catching the habitually jabbing southpaw at the appropriate time.
"Sergiy Dzinziruk has had trouble with fighters who haven't allowed him to dictate the pace of the fight with his jab. He is very effective when his opponents don't give him much to think about and don't do a good job of negating his straight right hand."
"I plan to bring the pressure from start to finish and apply it intelligently; mixing in feint jabs with hard jabs while using irregular intervals to disrupt his rhythm. We're going to make him think in the ring. Once we're inside his jab, we plan to stay there and work using different combinations of punches from various angles."
"We're not going to give him very much distance in the ring. We're going to use our size and strength to control the fight from the inside. That's what Ronnie Shields and I have been working on in the gym."
Since acquiring the talents of elite level trainer Ronnie Shields, Bryan has added new wrinkles to his fight game without detracting from his usual brand of consistent pressure. The resilient fighter has enjoyed wins over Taronze Washington and Sergio Mora.
The durable aggressor insists that he has become a much improved fighter under the watchful eye of the Houston, Texas based trainer.
"Ronnie has really helped me develop better upper body and head movement while working my way inside of an opposing fighter's defense. His biggest complaint, when we first starting working together, was that I was taking too many unnecessary shots while trying to cut off the ring."
"I've really improved my ability to anticipate and limit my opponents' movement during a fight, working behind an assortment of jabs and using more efficient overall footwork. I can see myself becoming the fighter that I've always wanted to be."
If he is indeed successful against Sergiy Dzinziruk on Friday Night Fights, Bryan is confident that he will land the eventual showdown with the current WBA Middleweight Champion. The rugged fight veteran believes it to be a style match-up every fight fan would love to see.
"It's a very intriguing and entertaining fight for the fans," explains Vera. "Boxing fans who are familiar with my style know that I apply pressure from start to finish, while throwing a high volume of punches. I think everyone would be curious to see how Golovkin would respond when being forced to fight off of his back foot against a challenger with a good chin and a lot of confidence."
"That's what this fight with Dzinziruk is all about on January 25th. I want to show the world that I'm a much improved fighter who is worthy of big match-ups with the best fighters in the Middleweight division. I think I have the ability to not only defeat Sergiy Dzinziruk on ESPN, but also hand Gennady Golovkin his first loss as a professional."
"I really want the fight with Gennady Golovkin on March 30th after I'm victorious on Friday Night Fights."