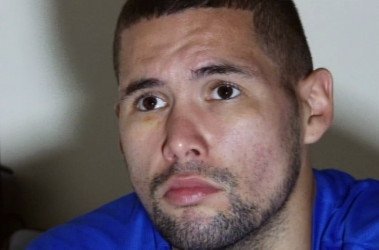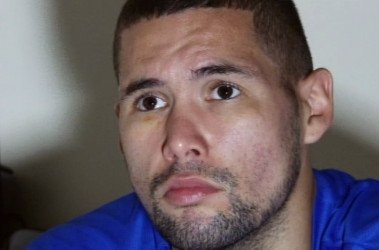 British fighter Tony Bellew (20-1-1, 12 KO's) is going to need a miracle knockout to beat WBC light heavyweight champion Adonis Stevenson (22-1, 19 KO's) on November 30th because he's out of his league in every way you can imagine in this one. Bellew has wanted this fight for ages, and now that he's got it he doesn't look nearly ready.
While Bellew talks like he's got the skills to beat Stevenson, the fact is Bellew doesn't look like he's in the same class as him. In the last two years of Bellew's career, he hasn't shown improvement from his defeat to former WBO light heavyweight champion Nathan Cleverly.
Bellew is still the same guy without much speed, not much defense and a tendency to throw badly telegraphed right hands. Bellew is a knockout waiting to happen against Stevenson, I hate to say. Unless Bellew changes his entire game from top to bottom before November 30th, he will be knocked out and likely viciously unless the referee pulls the plug on the fight early before Stevenson really gets warmed up.
There's not much Bellew can do in this fight for him to have a chance to win it. Changing his style from being a puncher to that of a boxer might just delay the inevitable. We saw how ineffective Bellew was when he went from trying to slug with Issac Chilemba to trying to box with him in their first fight. It didn't work well for Bellew, because the much faster Chilemba was able to pot shot him from the outside and beat him to the punch for 12 rounds.
Bellew got a draw out of the fight, but he should have lost. In their rematch, Bellew changed tactics and held for 12 rounds. Most of the rounds were difficult to score due to Bellew holding on to Chilemba, which prevented either guy from throwing any meaningful punches. If that's going to be Bellew's tactic to try and beat Stevenson on November 30th, then I'm afraid Bellew is going to end up failing miserably.
Honestly, the only way that Bellew has any chance of beating Stevenson if he comes out with both guns blazing and tries to destroy him before he gets taken out. In other words, Bellew will have to unload everything in his toolbox in the first five rounds if he's have a chance at winning.
If he fights defensively, he'll get knocked out. If Bellew decides to hold all night long, he'll get dropped and stopped. This isn't Ovill McKenzie that Bellew is fighting. There's really no one on Bellew's rather meager resume that compared to the talent of Stevenson.