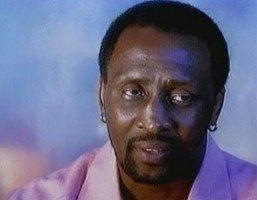 A huge party was taking place last night in Las Vegas, as the iconic and quite beautiful hotel Caesars Palace celebrated its 50th birthday. The hotel, one of the oldest in Las Vegas, opened its doors on August 5, 1966 and a weekend-long series of celebrations came to and end with a stunning fireworks display last night. Fight fans of course used to regularly pack out Caesars Palace when the biggest fights, the most special fights, took place there.
Throughout its history, Caesars Palace played host to, amongst many others, the following unforgettable boxing nights and fights: George Foreman-Ron Lyle, Larry Holmes-Ken Norton, Sugar Ray Leonard-Thomas Hearns and Marvin Hagler-Thomas Hearns.
Indeed, Hearns, who boxed at Caesars Palace no fewer than 12 times, was the recipient of a prestigious Caesars Palace Icon Award at last night's celebrations; along with Muhammad Ali who received the award posthumously, his family picking up the award on his behalf. Actually, Ali fought just once at Caesars, his ill-fated October, 1980 loss to Larry Holmes. But for Hearns – who looked immaculately dressed and in great physical shape as he picked up last night's award – has special and joyous memories of his time spent at the hotel.
Hearns fought the following fights at Caesars: Jim Richards in 1980, Santiago Valdez in 1980, Sugar Ray Leonard in 1981, Murray Sutherland in 1983, Roberto Duran in 1984, Marvin Hagler in 1985, James Schuler in 1986, Mark Medal in 1986, Sugar Ray Leonard II in 1989, Virgil Hill in 1991, Iran Barkley (rematch) in 1992 an finally, Andrew Maynard in 1993.
The first Leonard fight is recognised as one of the finest moments in welterweight history, while the Hagler fight is often called THE greatest fight of all-time. Hearns really must have felt as though Caesars Palace was his second home in the '80s and '90s, at two points during his legendary career, "The Hitman" fought there three times in a row.
Caesars Palace does not play host to the big fights these days, with The MGM Grand, The Mandalay Bay, The Thomas and Mack and the newly opened T-Mobile Arena being the hotels that hold the big, big fights now. But in its day, Caesars Palace was THE place to watch a fight. And warriors like Hearns, Leonard, Hagler, Duran and so many more helped make it that way.