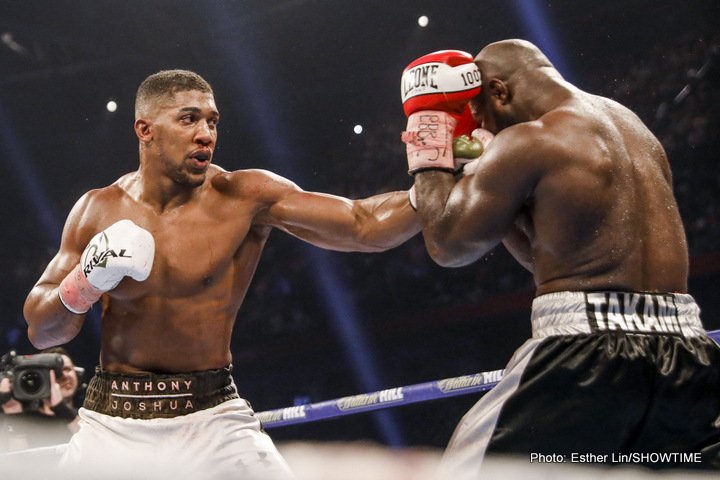 It's looking likely that we will see a three-belt heavyweight unification showdown next spring. Anthony Joshua, the WBA/IBF ruler, and Joseph Parker, the WBO champ, have arrived at a deal regarding the purse split for the fight. After weeks of haggling, the two sides have finalized the money side of things – with Parker reportedly in line to get between 30 and 35% of the cash – and the two teams are now looking to make the fight a reality for between March 31 and April 28 of next year.
David Higgins of Team-Parker told BBC Sport how he has been sent a contract for the Joshua fight, one he is happy with, and that "the fight has never been closer to reality."
"We have taken a giant leap forward," Higgins told BBC Sport. "There are a few other things to be ironed out but I've been sent the contract. It's with my lawyers and I'll send it back in the next day or so. I'd like to pay tribute to Anthony Joshua and Eddie (Hearn). Talk is cheap but they want to unify the division and they've put their money where their mouth is. Eddie has been wonderful to deal with."
So now that the various contractual details have been (almost) sorted, we fans can get excited about a big fight – hopefully a wonderful fight. Joshua is the proven puncher of the two, while the tough and durable Parker has proven stamina. Both men are unbeaten and with their respective styles an action fight seems likely; even if Parker has been involved in a couple of less than thrilling fights lately.
The venue for the fight will prove interesting: will we see another Wembley spectacular, or might the fight go ahead in Manchester or Cardiff – all three being possible venues according to the latest news. Interestingly, Joshua will get an immediate return fight with the New Zealand warrior should he come unstuck. Terms have not yet been revealed regarding what would happen should Joshua get the win.
It's good news that Joshua and Parker are so close to getting it on. 2018 is shaping up as a good heavyweight year – and how great will it really be if the Joshua-Parker winner goes on to fight WBC king Deontay Wilder! Might we actually see a unified, four-belt heavyweight ruler next year?