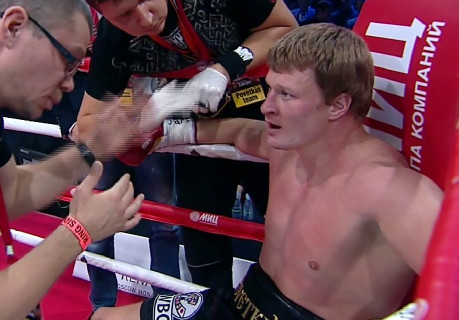 Maybe it's his dominance in the heavyweight division, his skill-set and physical abilities above those who challenge him, and perhaps his opposition doesn't have that explosive marketability, but it seems as though Wladimir Klitschko doesn't have to push himself too hard in his title defenses, making his fights seem effortless and even static to a degree. It's a rare occurrence for the boxing community to get excited about any of his bouts.
The last fight that I can think of, where there was genuine interest and enthusiasm from the boxing fans as well as the media, was when Wladimir faced Alexander Povetkin in Moscow, Russia, last October. That fight was not only a popularity success, but also one of the biggest financial accomplishments for team Klitschko.
This fact was hard to overlook, and paired with a trendy rematch demand, especially from the Russian boxing fans, Wladimir is keeping the idea of another Povetkin bout afloat:
"My last bouts were not shown in Russia, even though I have a lot of fans there, as well as there being a huge interest in fights. Povetkin fought his last two fight on a very high level, and of course he in my plans for the future," stated Klitschko via sport.segodnya.ua.
There are a few names that Wladimir Klitschko could fight in the near future, but I think a rematch against Povetkin would be much better accepted than most other bouts. It seems as though Bryant Jennings (19-0-0) is being speculated as Wladimir's next opponent, with the fight taking place in United States, possibly New York.