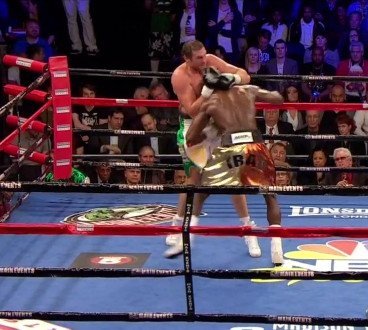 David Haye and Tyson Fury will now meet on February 8th of next year, various media reports have confirmed. The fight, postponed due to Haye suffering a cut eye in sparring, will still take place at The Phones 4U Arena in Manchester.
Haye is delighted with the news:
"I was absolutely devastated this weekend, and felt as though I'd let a lot of people down. But now, with this new date, I couldn't be happier," Haye said. "My fans will still get the chance to see what they all wanted to see this weekend – they'll get to see Tyson Fury sparked out in spectacular fashion. Fury might start to get brave now that he's received a stay of execution – and he might call me names and accuse me of ducking him – but that will all be short-lived, I can promise you.