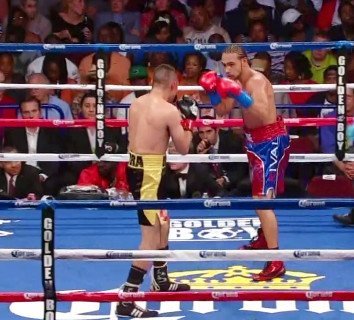 Unbeaten Keith Thurman (20-0, 18 KO's) will be looking to pick up the interim WBA welterweight title this month against Diego Chaves (22-0, 18 KO's) this month in a fight on July 27th televised by Showtime from the AT&T Center in San Antonio, Texas.
If the 24-year-old Thurman can win this fight he's going to then be putting a lot of pressure on WBA welterweight champion Adrien Broner to make a big decision about whether he feels it's worth it to hold onto the WBA title and face the dangerous Thurman or if it would be better off giving up the strap and looking for safer fights.
It's an important move for Broner because if he takes the fight against Thurman, he'll be taking a huge risk with his career because Thurman would have a big size advantage over Broner if that fight were to be made.