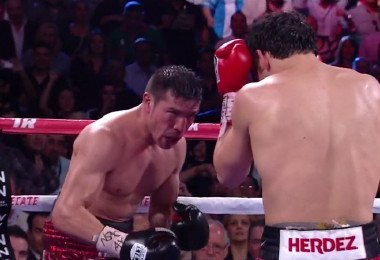 By Ted Spoon: Rating fighters before they've retired is a good crack. When boxers add another chapter to their legacy the fanatics usually pipe up, involuntarily summoned to criticize or praise. And with these two extremes accounting for 90% of support it can make you feel obligated to say something that could be interpreted as objective.
Sergio Martinez is, at the time of writing, at that tender junction having just turned back another challenge. With the bout not yet adequately arranged in time we can't be sure of its worth. The defeated could go onto do nothing of note, consequently reducing its significance, or, conversely, he could go onto achieve great things, polishing the victory with each successive win.
A good way to get our bearings would be to say from the offset that Sergio is certainly not in the same company as a Marvin Hagler or Marcel Cerdan. Of course, that's hardly a 'diss'. The Argentinean is closer to a Tony Zale with the opportunity to nudge himself into a higher consensus.