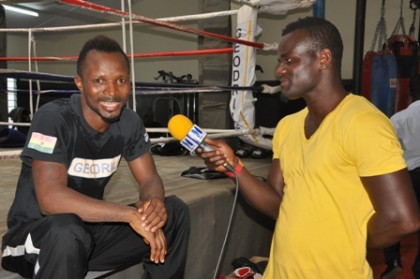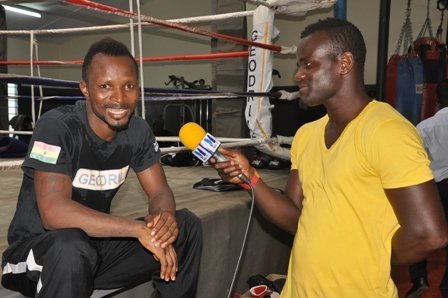 By Prince Dornu-Leiku — Former IBF Welterweight champion, Joshua Clottey is confident compatriot Joseph King Kong Agbeko will overcome eColombia's Luis Mendelez to win the IBO Bantamweight title when they clash in Accra on March 24.
Clottey was present at the Bridge Boxing Gym in the Ghanaian capital on Thursday when Agbeko held an open training session beamed live to the world by Ghana's leading sports television station, Metro TV. And Clottey who was even made to mockingly interview Agbeko live on TV, believes King Kong is primed for victory.
"At this stage with just a week to the fight, he doesn't need to train so hard but just focus on his speed. I think with what I've seen here today, Agbeko is in good shape and will go for the win. I'm sure he will win by a knockout, even if he doesn't knock him out then he will win by a wide margin," Joshua Clottey said at the event.