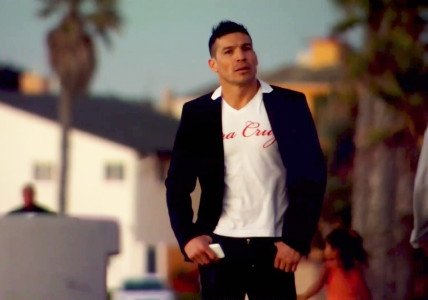 By Padraig Ivory: When the hand was dealt for the young Sergio Martinez it was immediately evident that no picture cards had come to the table. From the outset a tough and challenging life lay ahead for the Argentinean native. Now 37 years removed from those humble beginnings that same boy has not only established himself as a picture card of the boxing deck, but rather emphatically as the undisputed poster boy of the middleweight division.
Imagine a scene 30 years ago in the city of Quilmes, Buenos Aires in which a successful, cigar wielding businessman, smartly clad in an expensive fitted suit is chauffeured through the working class city streets. Passing through a back laneway, safe in the comfort of his leather upholstered world, the small figure of a 7 year old Sergio Martinez momentarily reflects across the irises of his daydreaming gaze. Through the tinted glass the struggling city outside appears back and white, the colorless surroundings concealing the raw talent while simultaneously harvesting a determination deep within the undiscovered superstar.
Today the acclaimed 'Maravilla' is the gospel of them very streets that threatened to ignore him. The balance of the hard work expended and the fame that followed has combined to distance Sergio from the province of Buenos Aires.