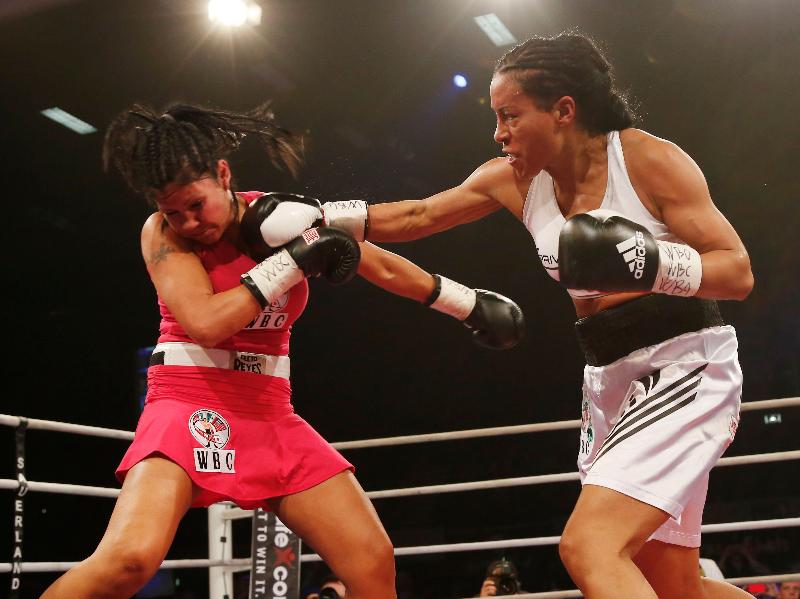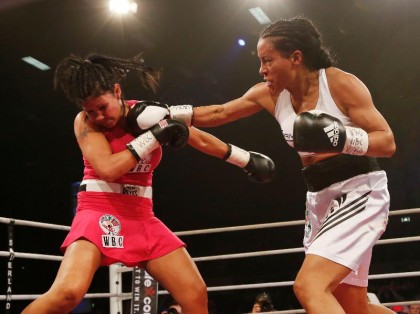 Photo: Wende — 45-year-old Mia St John (47-13-2, 18 KO's) looked like a spectator from the crowd that had mistakenly walked into the ring tonight against WBA/WBO/WBC female welterweight Cecilia Braekhus (22-0, 6 KO's) at the Arena Nord, Frederikshavn, Denmark. Braekhus nailed St. John at will in every until the fight was halted in the 3rd after St. John was staggered by the ropes from a storm of heavy shots from Braekhus.
This fight resembled someone getting attacked by a swarm of angry bees because St. John was just covering up and cowering for much of the fight. When she did throw punches back, she was pushing her shots and looking both weak and slow. I'd seen her fight years ago when she was younger and a little faster, but tonight the 45-year-old St. John looked and fought her age.
The difference in talent between the two was startling. St. John was no match from the start and I was surprised she made it out of the 1st round because she was getting hit cleanly with nonstop punches, especially near the end of the round when Braekhus trapped her against the ropes and unloaded on her.