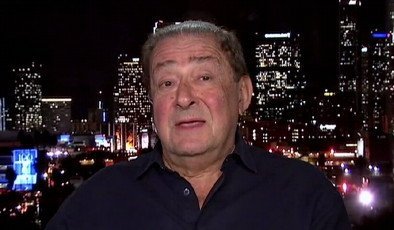 By Rob Smith: Bob Arum of Top Rank is interested in putting together a doubleheader on April 20th with Manny Pacquiao and Juan Manuel Marquez each fight separate tune-up fights on a pay per view card. Arum wants to get the boxing public interested in a September fifth fight between the two fighters.
A tune-up really isn't needed for the 39-year-old Marquez because he looked really sharp on December 8th last month in stopping Pacquiao in the 6th round. But Pacquiao definitely needs a tune-up bout or two because he was badly knocked out and the Arum probably needs to make sure he's okay by having him fight a safe opponent without any power to speak of.
With this being a tune-up fight I would figure that Arum would look to match Pacquiao against a weak punching 2nd tier fighter so there's no risk of Pacquiao getting knocked out again, but I think Arum will want to keep the fight an in house Top Rank affair by matching him against one of his own fighters.
Arum doesn't have any low quality fighters at 140 and 147. They're all pretty good fighters and dangerous, even if some of them are beatable like Mike Jones. I doubt that Arum will be okay with seeing his pay per view bout not do as well as it can by putting Marquez and Pacquiao in with good opposition. For this reason I see Arum looking to put Pacquiao in with someone like Tim Bradley.
As for Marquez, I think his promoter will opt for one of the top 15 ranked southpaws. I doubt they'll care that the southpaw won't have Pacquiao's hand speed. They'll likely just be satisfied with the opponent being a southpaw and ranked in the top, so the tune-up is worth something. Fighting lower level guys isn't good for skilled fighters because it gives them a lot of bad habits that are exposed when they finally face someone good.