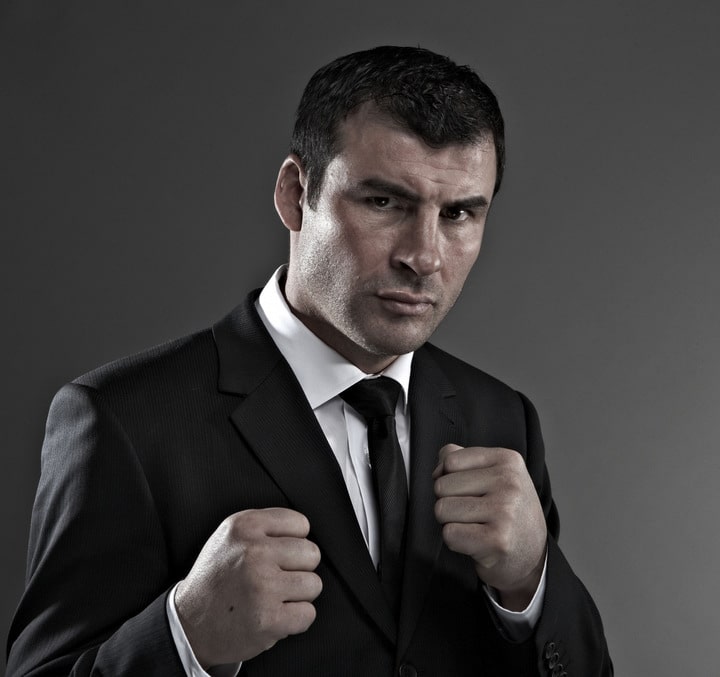 Exactly twenty years ago today in Sheffield, England, a great fight saw a great fighter crowned as world champion for the first time. It was on October 11 in 1997 when Welsh legend Joe Calzaghe met Chris Eubank in a battle to decide the vacant WBO super-middleweight title (Steve Collins, who had dethroned Eubank to take the belt had retired, thus vacating the strap).
Eubank, a love him or hate him figure of British boxing, was coming towards the end of his own superb career, while the unbeaten "Pride of Wales," at age 25 the younger man by seven years, was approaching his prime. What's more, Calzaghe was approaching an absolutely stupendous run as a truly dominant word champion – one who would never, ever taste a single defeat.
The fight of two decades ago was a gruelling one for both men; with many knowledgable pundits raving over what they said was one of the finest hours (or 36 minutes) ever witnessed inside a modern day British boxing ring.
Eubank, who was far from finished despite suffering the two 1995 decision defeats at the hands of "The Celtic Warrior," came out fast, determined to recapture his old belt. Instead of getting off to a good start, "Simply The Best" was put on the canvas with mere seconds gone. The former champ was unhurt but already he had a look of concern on his face. Calzaghe, though, had so much more work to do before victory could be assured.
The battle, an intense one that was fought at a quite incredible pace (arguably the most exciting, thrilling fight of Eubank's 168 pound career, quite ironically considering the fact that the Brighton man lost) raged on for round after round. Calzaghe, who would later say this fight was the toughest, most punishing of his entire career, dug deep and was served by youth, ambition and sheer desire. A lesser man would have caved under the relentless attack of the rock-chinned, never-stop-coming Eubank.
But Joe, giving his all, was buoyed by a little bit of good luck in the tenth-round, when Eubank was caught by a good shot, his glove touching the mat. A knockdown was scored and Calzaghe knew he had put another round in the bank. Eubank was still full of fire, again seemingly unhurt by anything Joe could hit him with, and Eubank enjoyed a strong final round. Both men were rightfully proud of their efforts but the judges had Calzaghe a perhaps surprisingly wide winner – by scores of 118-109, 118-111 and 116-111.
Calzaghe, at 23-0(21) had begun an eleven-year run of dominance, during which he would defeat some other great fighters and would win further world honours at both 168 and 175 pounds. Eubank, in defeat, had finally captured the respect of the entire British nation.
Calzaghe would retire in 2008 with a spotless 46-0 ledger. Eubank called it quits at 45-5-2(23) after losing two bouts up at cruiserweight in 1998.
Twenty years ago today, two British boxing legends met in a fight to remember.