Jose Ramirez (28-1, 18 KOs) looked like a vintage version of himself, defeating a surprisingly effective former IBF lightweight champion Richard 'RC' Commey (30-5-1, 27 KOs) by an 11th round knockout on Saturday night in a WBC light welterweight title eliminator at the Save Mart Arena in Fresno, California.
After an early blazingly fast starting, Ramirez was being fought to a standstill by the 36-year-old Commey. In the 11th round, Ramirez stunned Commey with a right uppercut on the inside and then put him down on the canvas with a left temple shot.
Ramirez got a little overanxious after Commey got back up, and used a professional wrestling move by body-slamming him to the canvas. The 2012 Olympian Ramirez was given a stern warning by the referee Jack Reiss not to keep it clean.
Moments later, Ramirez landed a perfect left to the body of Commey that caused him to go down to one knee in a delayed reaction.
Although Commey didn't look like he was in pain, he stayed on one knee, showing no emotion as the referee counted him out. The time of the stoppage was at 2:31 of the eleventh round.
Former WBC & WBO light welterweight champion Jose Ramirez (27-1, 17 KOs) hopes for a strong showing tonight in his headliner bout against former IBF lightweight champion Richard 'RC' Commey (30-4-1, 27 KOs) in a WBC 140-lb title eliminator at the Save Mart Arena in Fresno, California.
Scheduled for 12 rounds, Ramirez-Commey is the main attraction for tonight's Top Rank-promoted card, which will be shown on ESPN, ESPN Deportes & ESPN+ beginning at 10:00 p.m. ET. The undercard starts streaming at 7:00 p.m. ET on ESPN+.
In a surprisingly one-sided fight, WBA female minimumweight champion Seniesa "Super Bad" Estrada (24-0, 9 KOs) beat WBC champ Tina Rupprecht (12-1-1, 3 KOs) by a 10-round unanimous decision. The judges scored it 100-90, 100-90, and 100-90.
Unbeaten heavyweight Antonio 'El Gigante' Mireles (7-0, 6 KOs) survived a third round knockdown to return to edge Patrick Mailata (6-2, 3 KOs) by a six-round split decision.
In the third round, the 6'9″ Mirelas was clipped by a looping right hand from the 321-lb Mailata, causing his legs to turn to jelly. Mailata then put Mirelas down on the canvas with a hard left to the head.
Fortunately for Mirelas, the round expired after he got back to his feet. Otherwise, he likely would have been knocked out because his legs were totally gone.
Mailata was totally exhausted from the previous round to take advantage of Mirelas being there for the taking in the fourth round.
Unable to catch his second wind, Mailtata was outworked by the better-conditioned Mirelas in rounds four through six. The scores were as follows: 57-56, 57-56 for Mirelas, and 57-56 for Mailata.
Unbeaten lightweight knockout artist Raymond Muratalla (17-0, 14 KOs) was surprisingly knocked down in the first but then came back to defeat Humberto Galindo (14-3-1, 11 KOs) in the ninth round. The contest was halted after Muratalla flattened Galindo with a hard shot to the body in round nine. The time of the stoppage came at the 2:40 mark.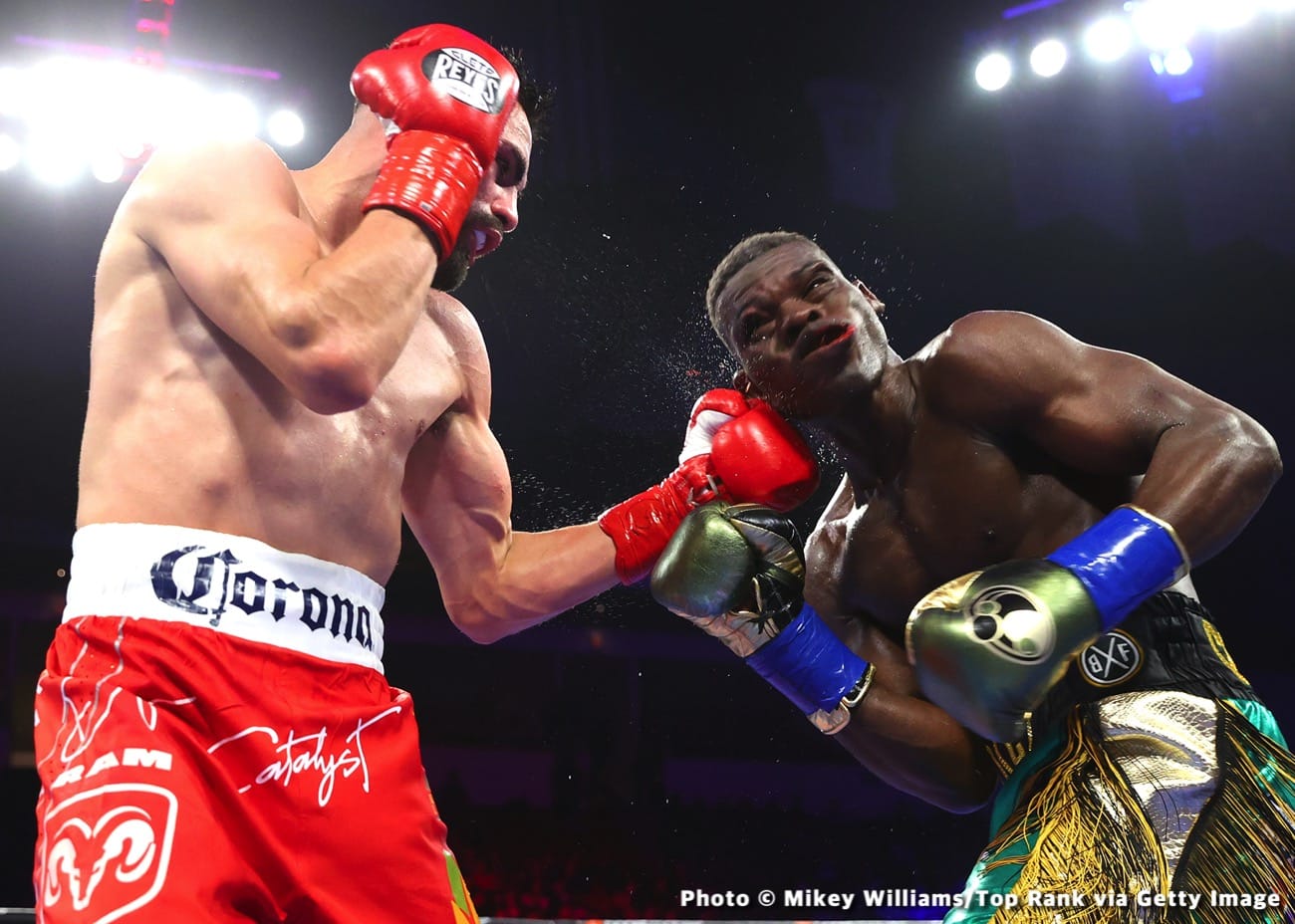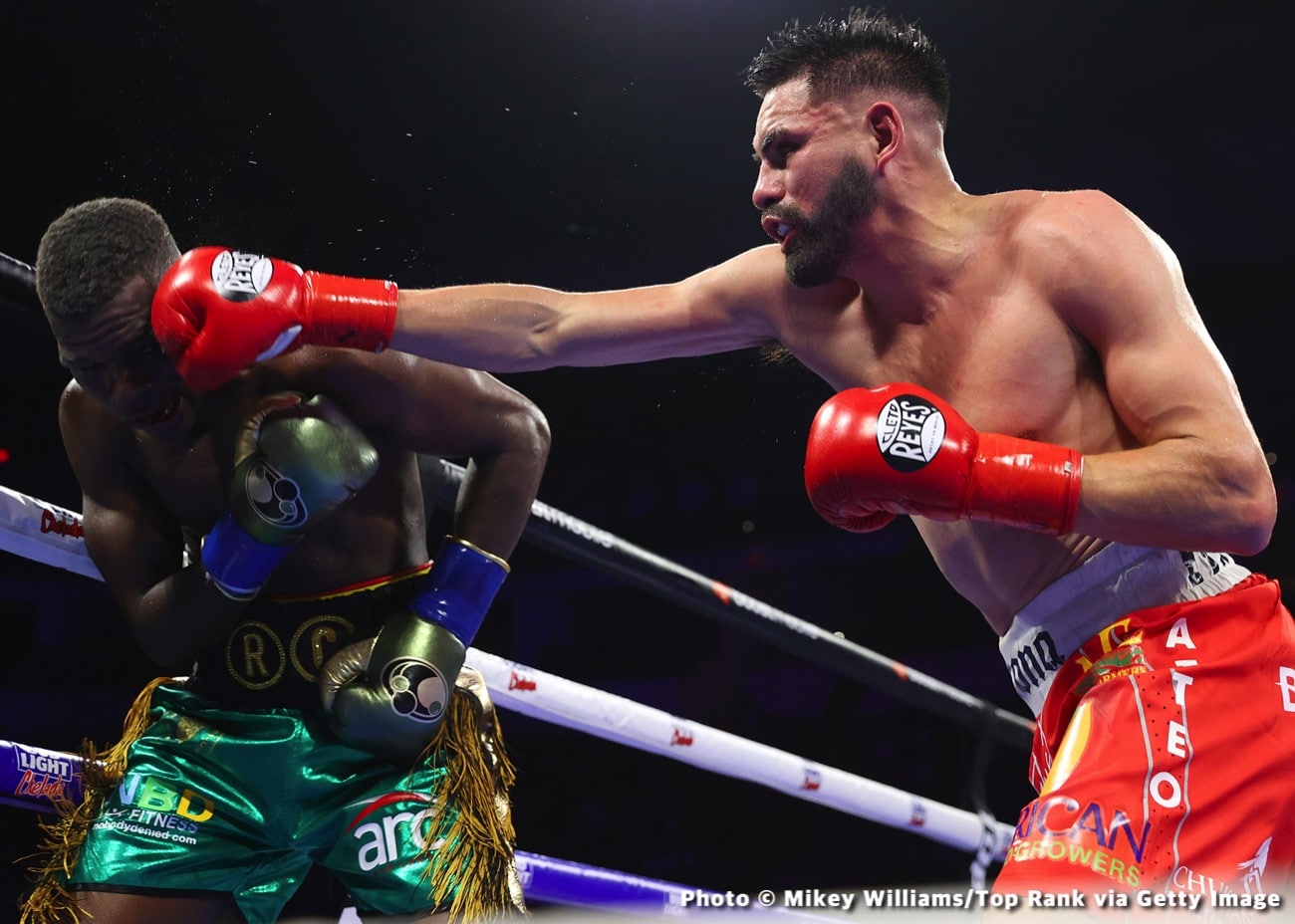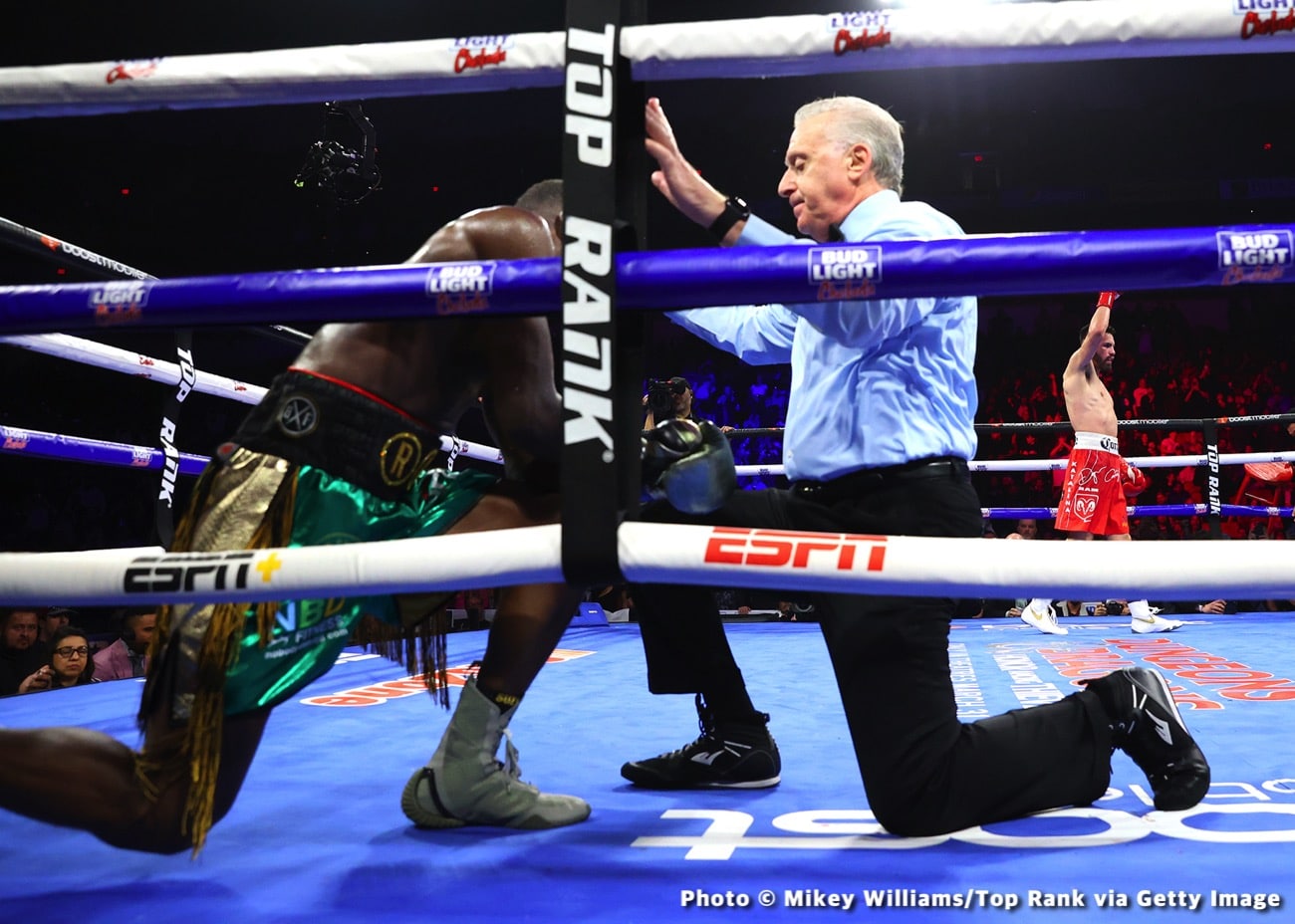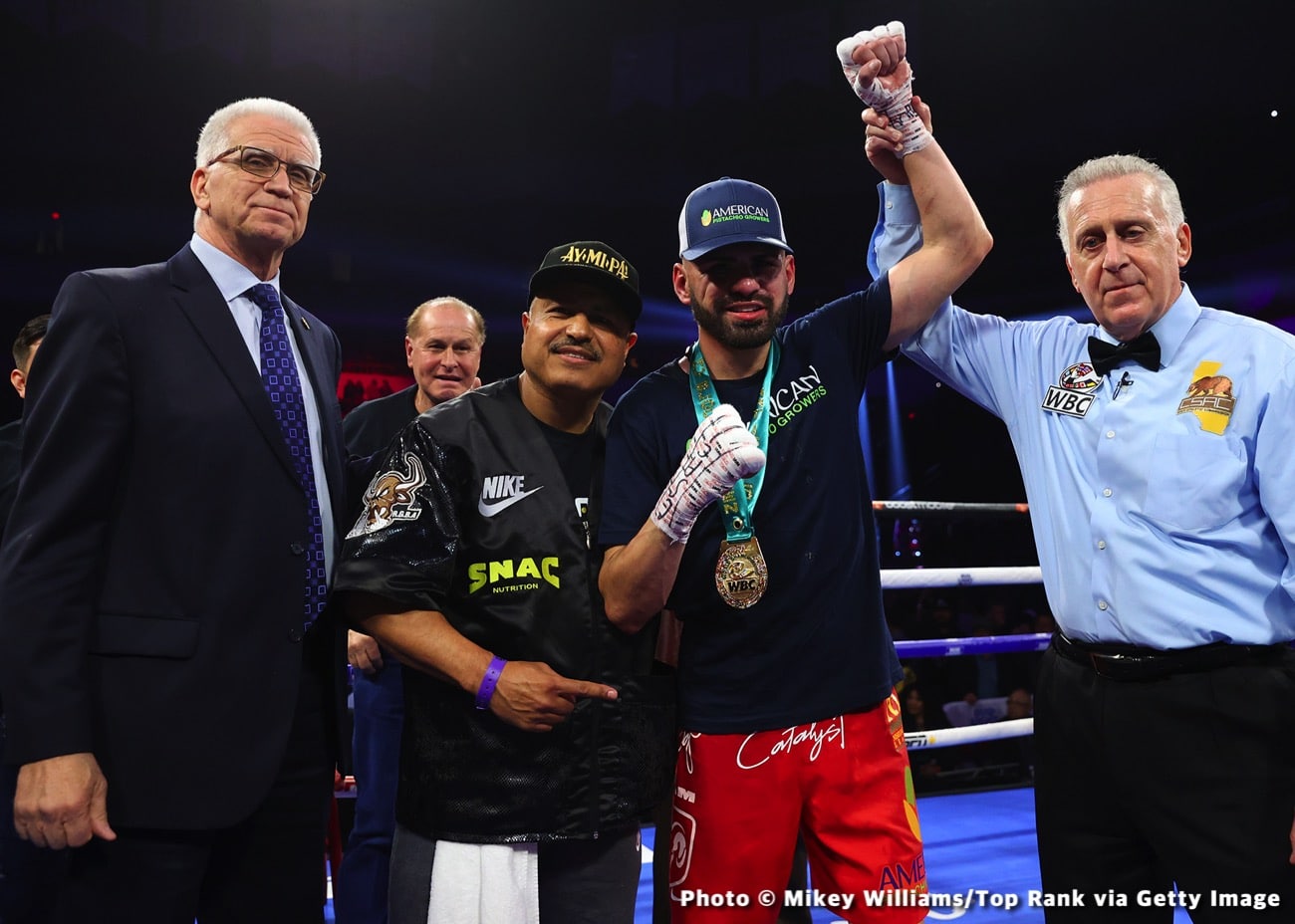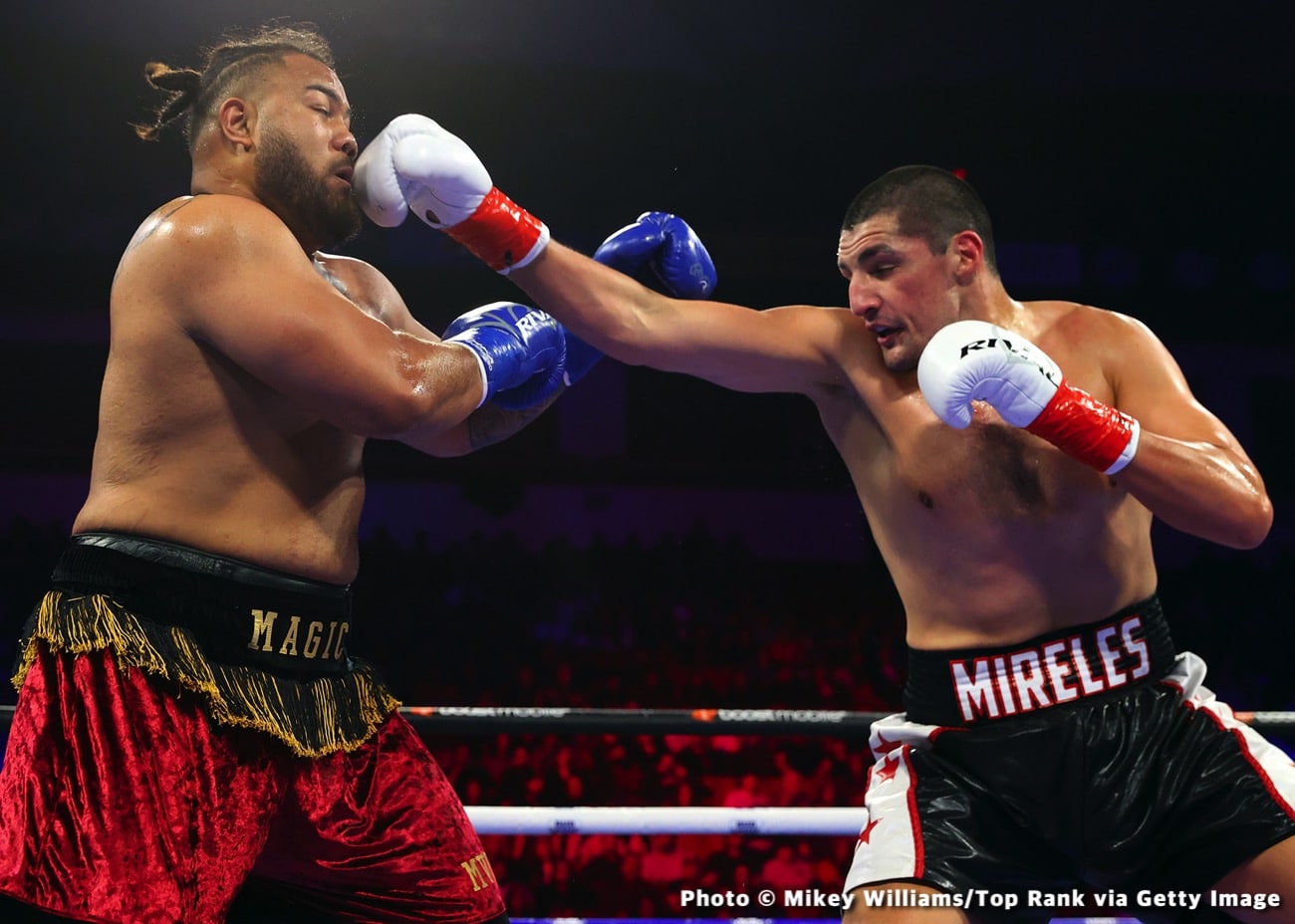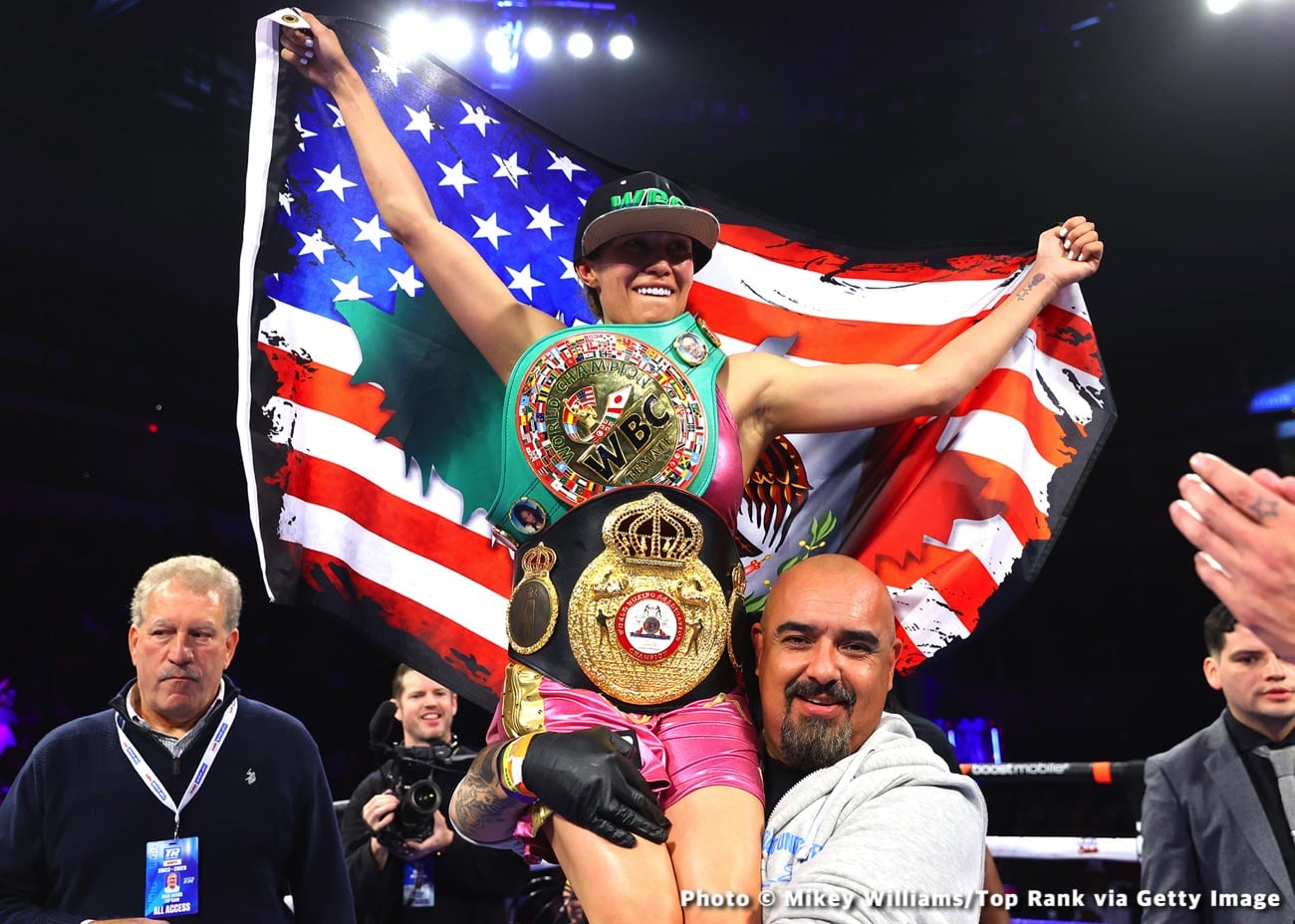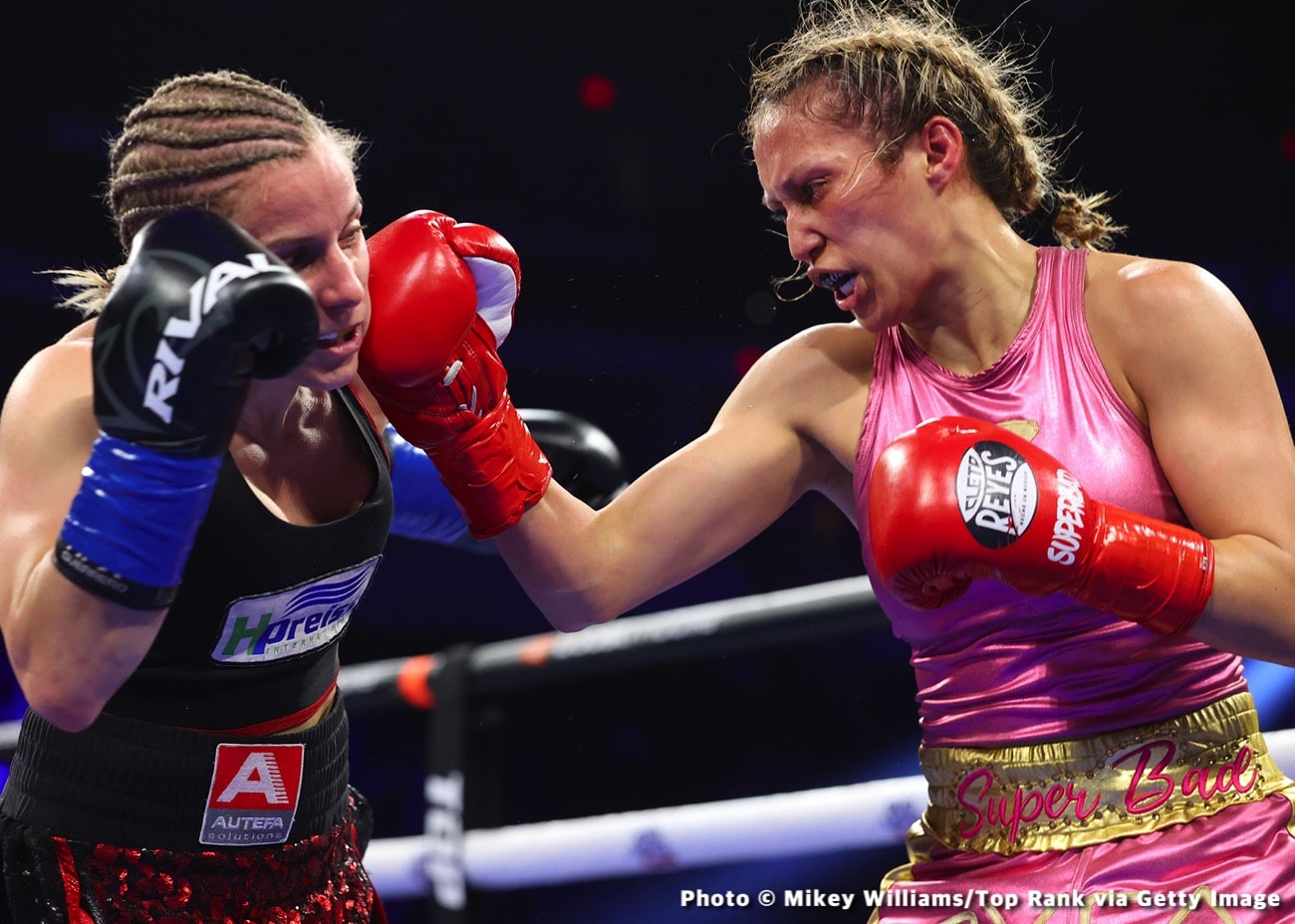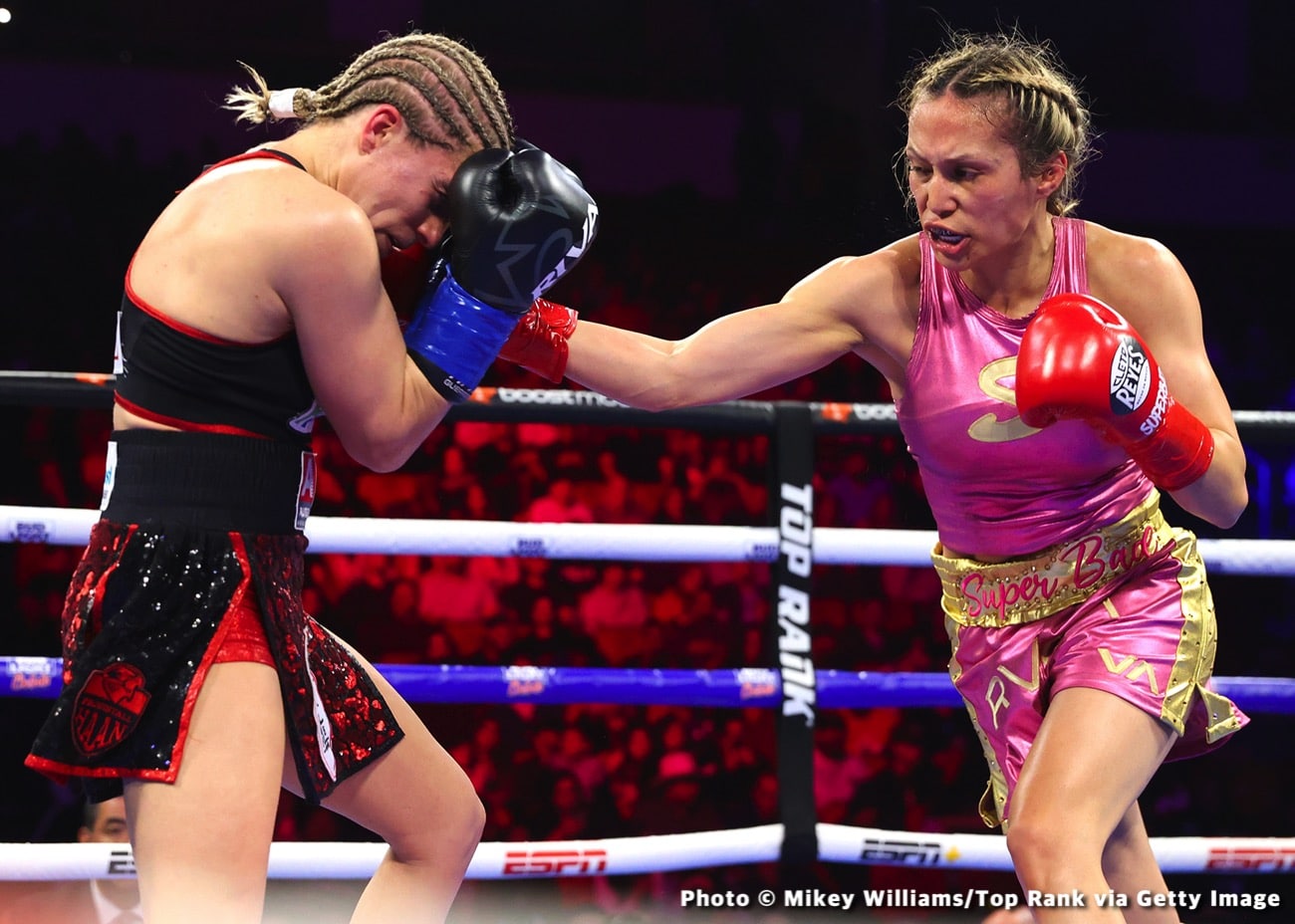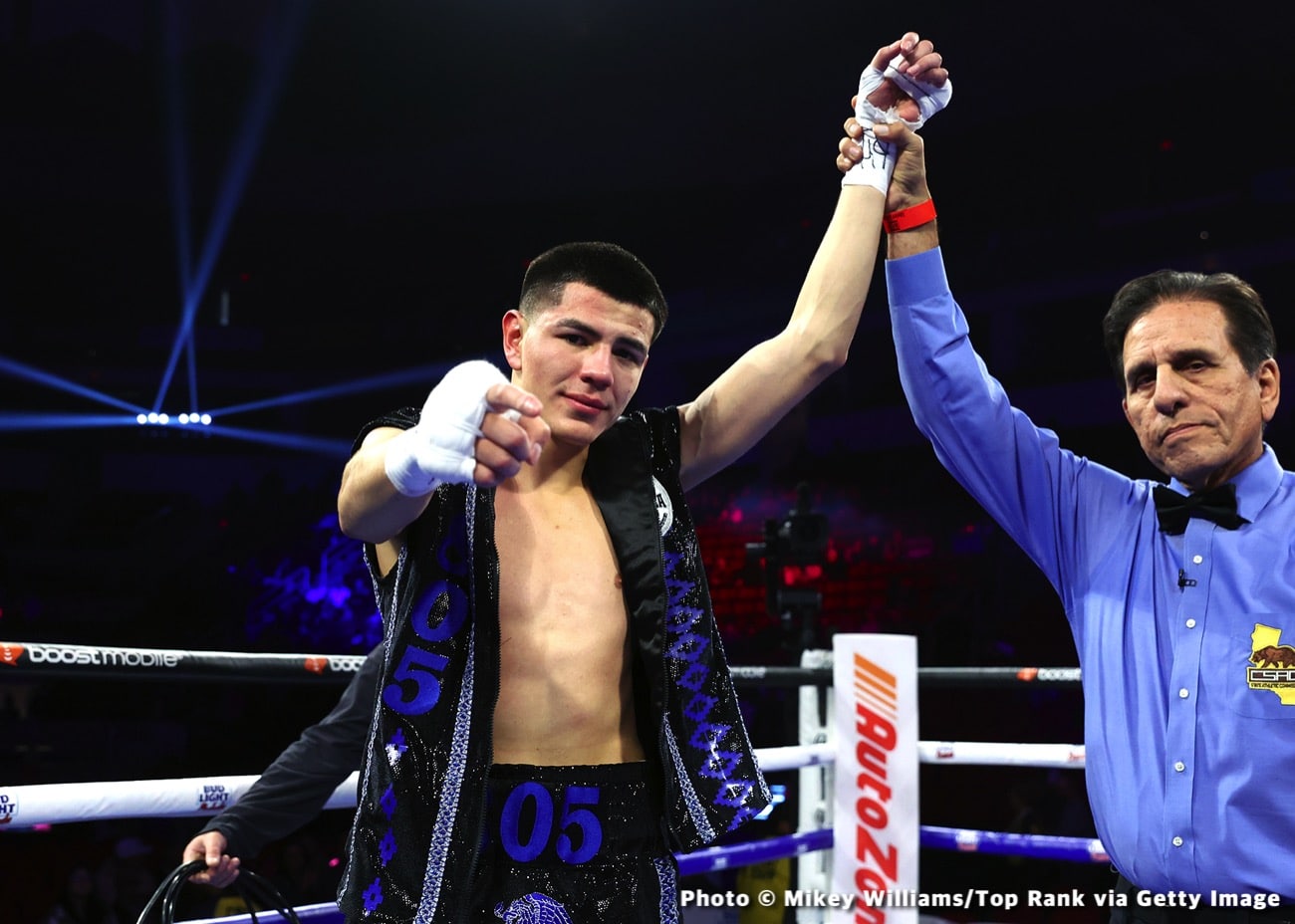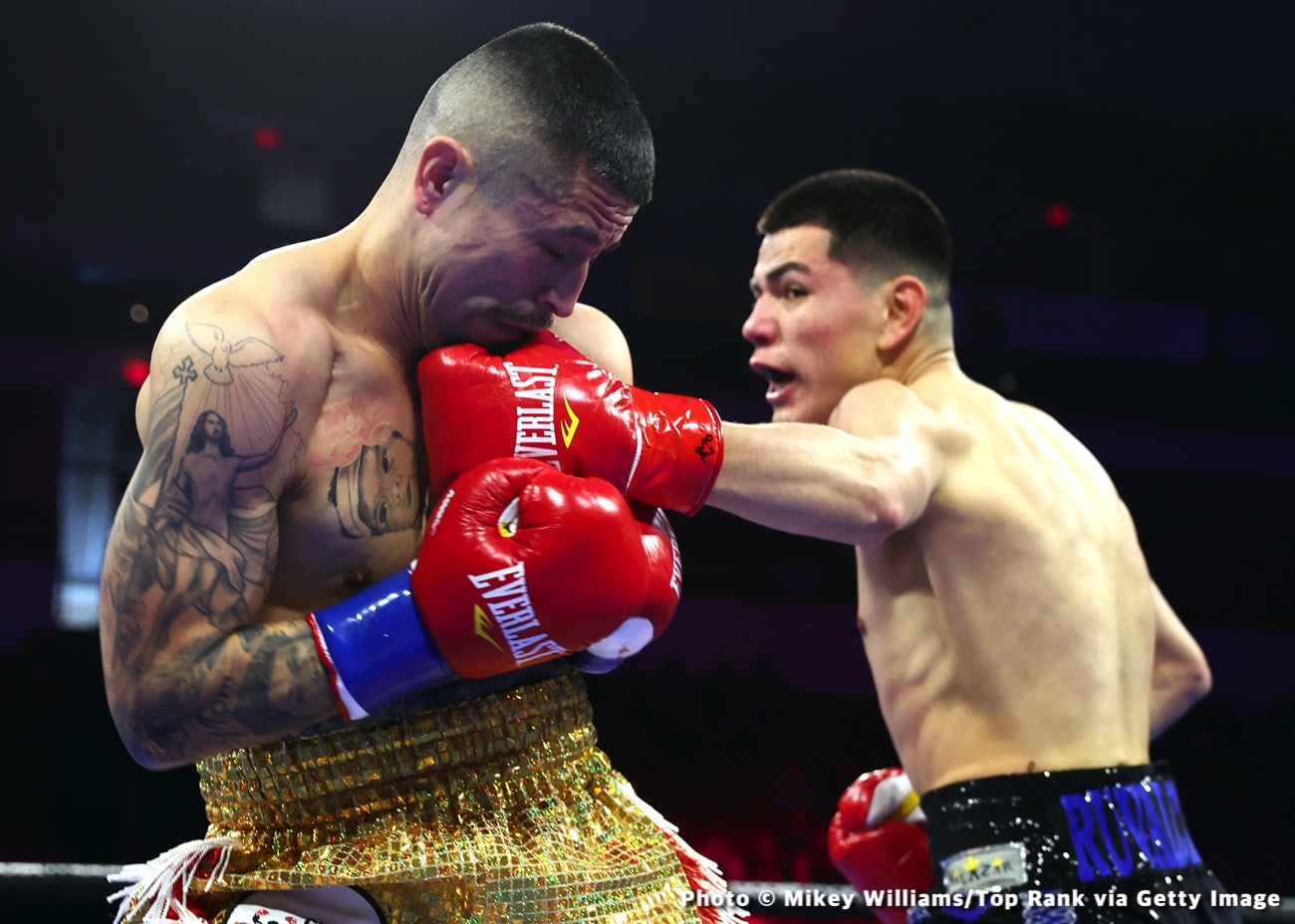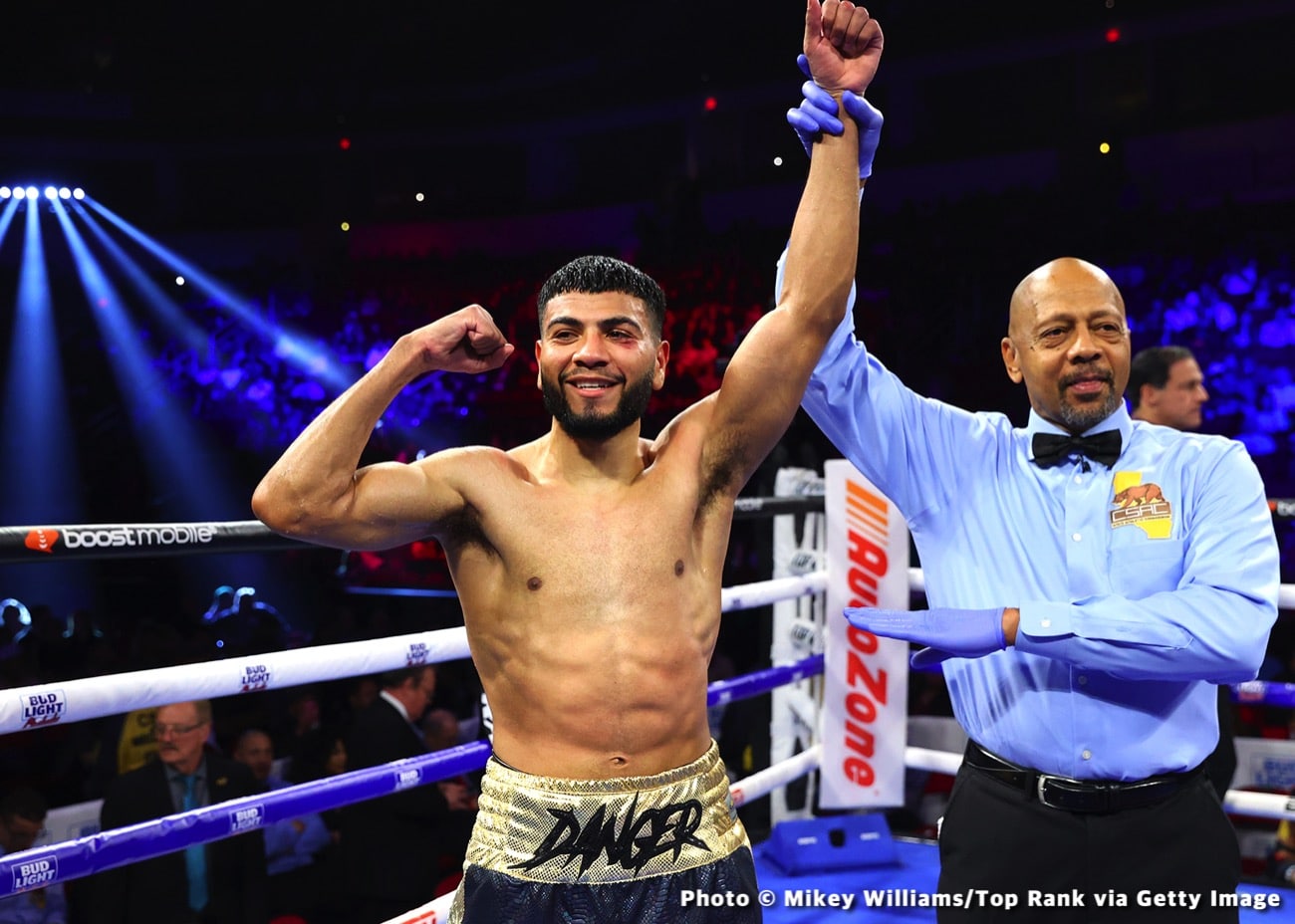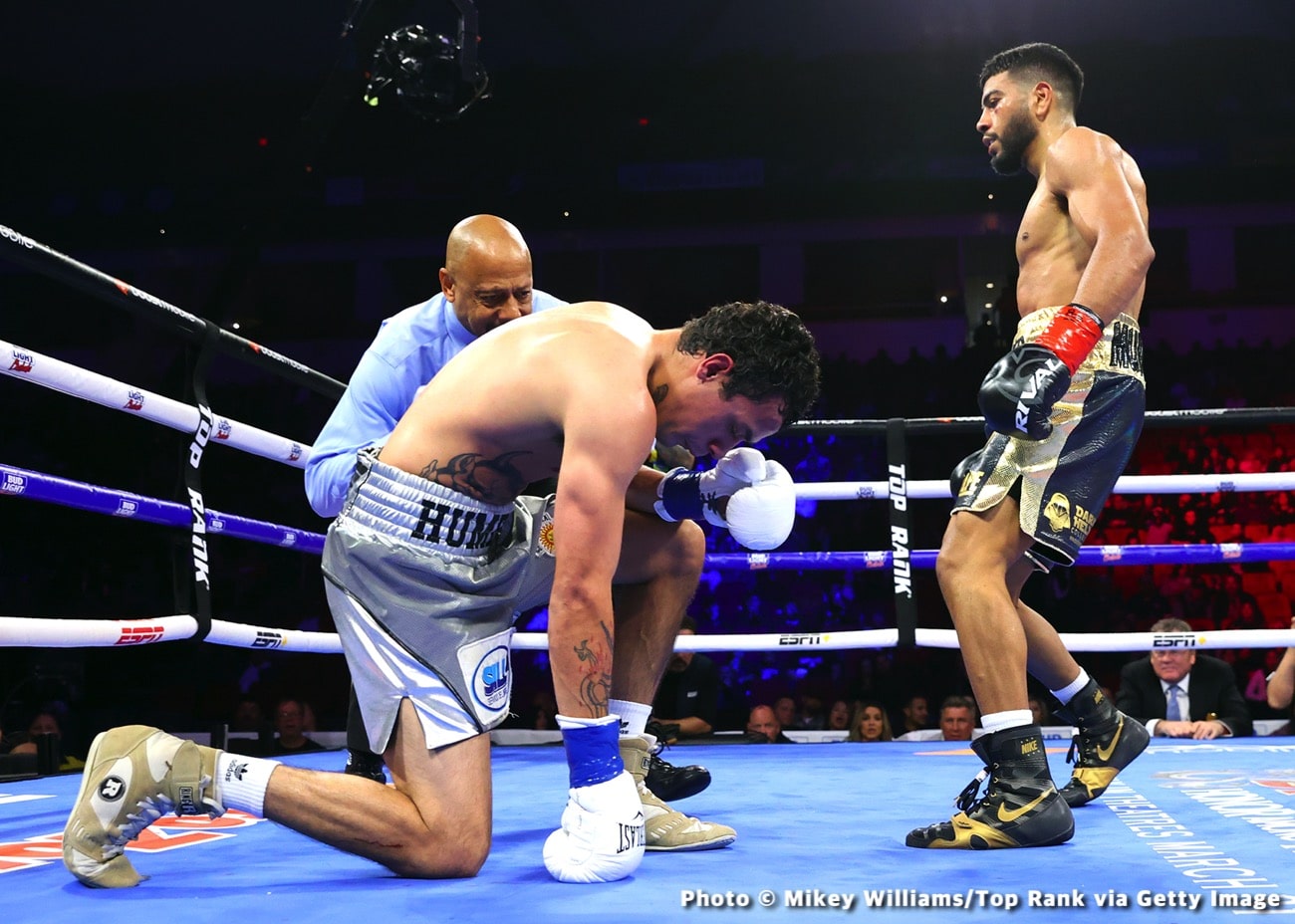 Preview: Ramirez turned down title shot
The WBC made the Ramirez vs. Commey fight a light welterweight title eliminator to determine a mandatory for champion Regis Prograis. However, Ramirez rejected a title shot against Prograis and chose Commey instead. Some believe that Ramirez's self-confidence is totally shot after his loss to Josh Taylor, and gift decision against Jose Ramirez in a fight that most boxing fans had him losing in 2018.
Ramirez complained that the money he would have made fighting Prograis wasn't to his liking, but many fans believed he didn't think he could win that fight, so he ducked it in favor of the easier one against Commey tonight.
If Ramirez had beaten Prograis, he could have taken the WBC title and made excellent money fighting WBO champion Josh Taylor in a unification contest in a rematch and/or fought newly crowned IBF champ Subriel Matias in a bout that would have attracted a ton of fan interest.
Unfortunately, Ramirez only focused on the short term, thinking of the less-than-huge money he'd get fighting Prograis for his WBC belt rather than focusing on what he could do if he won that belt by making huge cash in a unification.
Instead, Ramirez will be a challenger if he fights the champions Taylor or Matias for their belts, and he's not going to get a 50-50 split against either of those guys, which is what he wanted to fight Prograis.
Ramirez, 30, has put himself in a challenging position where he has to look out of this world good against the 36-year-old Commey, given that he turned down a title shot against WBC light welterweight champion Regis Prograis to take this fight.
If you're a casual fan who doesn't follow boxing closely, you might not see it as a big deal that Ramirez picked Commey over a title shot against Prograis. However, if you look at Commey's recent ring record of 1-2-1 in his last 4 fights, it lets you know that Ramirez ducked the Prograis clash for an easy mark against Commey.
That's why Ramirez must look good tonight because if he struggles against the likes of Commey, you can write him off for good as being past it, and dead weight for Top Rank
Josh Taylor beat Ramirez in May 2021 by a 12-round unanimous decision in an undisputed light welterweight championship fight. Since that loss, Ramirez has fought just once with his lackluster 12-round decision over Jose Pedraza in March 2022.
Ramirez is on the steep downside of his career and hardly worth being put in main events as the A-side at this stage. Top Rank will need to start thinking about trimming its roster by eliminating non-producers like Jose Ramirez and Teofimo Lopez, as both can no longer beat the best. They were one-hit wonders who couldn't win unless they were matched carefully.