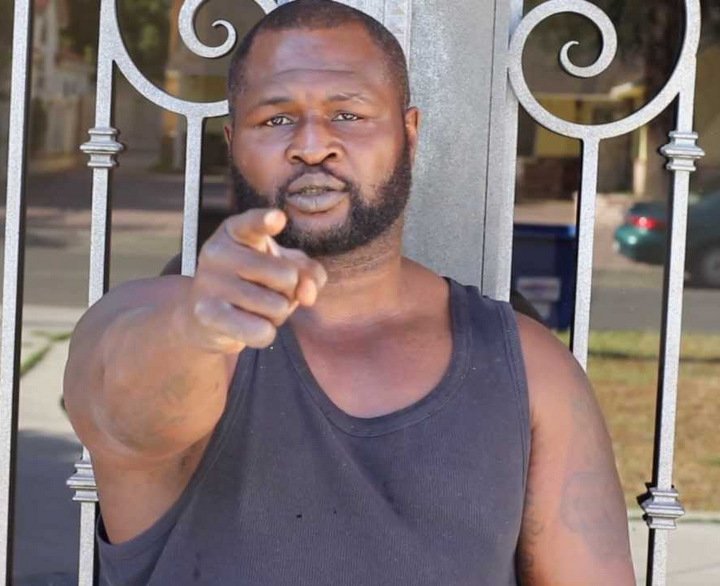 James Toney, who today celebrates his 50th birthday, is done fighting, he is done even trying to fight; yet the former multi-weight king is safe in the knowledge that he has pretty much done it all. Born today in Ann Arbour, Michigan a half-century ago, Toney went pro in 1988 (an incredible 30 years ago this October) and he established himself as one of the finest to have ever put on gloves.
Naturally athletic (a football player in his college days), Toney says today that he was a natural heavyweight, that his making weight, down at 160, 168, even 175, was simply brutal. But Toney took advice from those around him and the middleweight, super-middleweight and light-heavyweight divisions saw him kick ass and conquer as a result. Toney beat the best at middleweight: Michael Nunn, Reggie Johnson and Mike McCallum, and he topped some fine fighters at super-middle: Iran Barkley, "Prince" Charles Williams.
But after a stopgap at light-heavy, Toney boxed his most magnificent fights, his masterpieces, up at cruiserweight and at heavyweight. The win Toney scored over Vassily Jirov was as magnificent as it was career-reviving. The stoppage win Toney registered over the one and only Evander Holyfield, later that same year, was enough to make him the pick for the 2003 Fighter Of The Year. The last time Toney had won such an honour was way back in 1991. His return to greatness was indeed the stuff of legend, Toney having been on the scrapheap in the mid to late 1990's, suffering losses to Montell Griffin (twice) and Drake Thadzi.
If he had called it quits in the mid-2000s, after his win (later demoted to a NC) over defending WBA heavyweight champ John Ruiz, maybe Toney would today be occupying a much in demand commentary position – James certainly having forgotten more about his chosen craft than most of us will ever, ever know. But the born warrior was never gonna quit, not as long as he was able to fight.
And of course Toney rumbled on, even appearing in the ring as a grotesque 257-pounder on one occasion (and winning!). Right up until last year (in May) after battles with the likes of Samuel Peter (twice), Hasim Rahman (twice), Fres Oquendo, Denis Lebedev and Lucas Browne – some of these 2006 to 2011 fights resulting in wins at heavyweight or cruiserweight, some of them defeats – Toney was still lacing 'em up.
Now, finally (we hope, and you never know with Toney; he might have another fight or two yet), this great boxer/puncher/defensive master/granite-chinned warrior has fought his last and will live out the rest of his life on the safe side of the ropes. Toney is an absolute lock for The Hall of Fame and we all recognise the sacrifices he has made to the noble art and to the sweet science.
Let's all hope Toney's sacrifices will not prove to be too debilitating to him in his golden years.
Toney exits his sport with a stunning 76-10-3(47) record. Toney was never once knocked out, in fact he was rarely even knocked down.