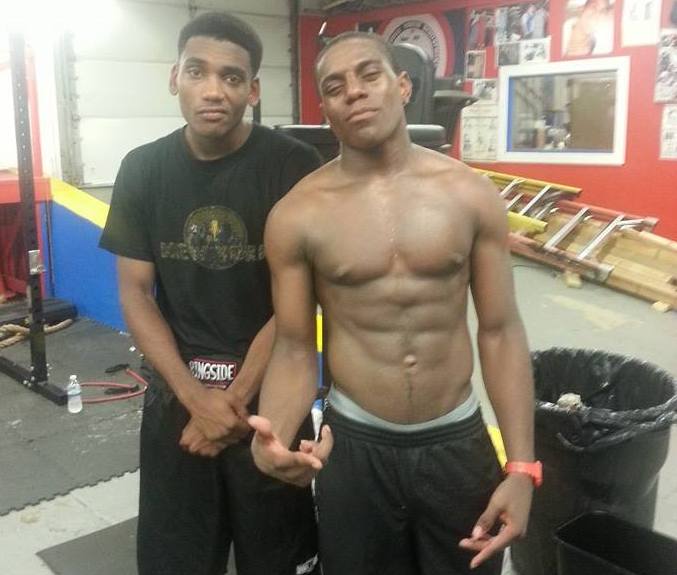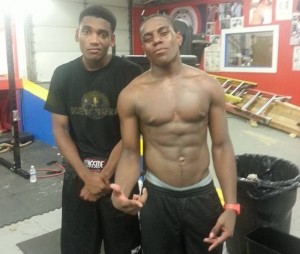 The up and coming orthodox welterweight pugilist, "Speedy" Rashidi Ellis is one of the best prospects to come out of New England in the last couple of years and his outstanding amateur success has him poised to accomplish significant achievements in the near future.
"I`ll be a world champion in a couple of years because I`m extremely confident in all my skills especially my speed and defense which is good enough to compete with anyone and with additional fights, I`m only going to get better," said Ellis.
Ellis is getting a great deal of publicity due to his stellar amateur success. He recorded an impressive 60-11 record against really good competition. This year, he won a Silver Medal at the Independent Cup in the Dominican Republic, losing a close bout to Cuba`s Roniel Iglesias, a gold medalist in the 2012 Summer Olympics.
Ellis garnered the 2012 National Police Athletic League ("PAL") Championship and is a former three time New England Golden Gloves and Rocky Marciano Belt Holder. He narrowly missed making the 2012 U. S. Olympic Boxing Team when he lost an extremely disputed decision to Jamel Herring in the quarterfinal pre-trials.
"I decided after Independent Cup that I was going pro because I didn`t want to wait another four years to compete for the U.S. Olympic Team and I accomplished everything else I wanted to do at the amateur level," said Ellis. "More importantly, I wanted to go pro because I didn`t want to risk the chance of getting a devastating injury in the amateurs that would prevent me from making money at the next level. "
Ellis, who is only 20 years old, has yet to disappoint in his first two professional fights. Ellis (2-0,1KO) defeated 20 fight veteran, Josh Beeman by a unanimous decision in his first bout and then in his last outing, he knockdown, Aguilano Brandoa, four times before Brandoa`s corner stopped the fight in the second round, earning him a technical knockout victory.
"I was pleased with how my first two bouts went; however, there is plenty of room for improvement with my fight game and that is why I`m constantly working very hard in the gym, everyday with my trainer/advisor, Alex Rivera, to become the best boxer in the world," said Ellis.
The five foot nine inch, chiseled boxer is an extremely fundamentally and technically sound fighter who displays amazing hand speed, incredible defense, great footwork and movement in the ring, good jab and is active in landing effective punches to the head and body.
"He`s one of the most skills boxers I`ve had the privilege of knowing," said Rivera, the owner of the Somerville Boxing Club where Ellis trains. "He has some of the fastest hands around and that is something that can`t be taught; you are born with that skill. He also has an unbelievable work ethic where he always puts in long hours at the gym to become a more improved and skilled fighter."
"Speedy" looks to keep his undefeated record intact as he takes on Hartford, Connecticut`s, Oscar Diaz (0-2) in a four round bout at Royale Nightclub in Boston, Massachusetts on Saturday November 23rd.
"I`ll knockout Diaz and then get ready for my next fight in December," said Ellis. "I want to finish the year strong and set myself up for a significant 2014."
Ellis is tentatively scheduled to fight again on the undercard of former world champion, Danny Santos, who will be making a comeback, on December 7th in Puerto Rico. After this fight, he hopes to box ten more times next year as he moves up to six and eight round fights. Ellis will move down in weight to the 140 pound light welterweight division in 2014, which he believes is his ideal fighting weight. He`s promoted by Big Six Entertainment on a fight by fight basis, but is looking for a long term promotional deal, next year.
The Lynn native comes from a family of boxers. His older brother, Ronald "Akeem" is an undefeated super middleweight who`s 6-0, 5KOs. His sister, Rashidia, is a 2012 PAL champion and a favorite win a medal for the U.S. Women`s Boxing Team in the 2016 Summer Olympics.