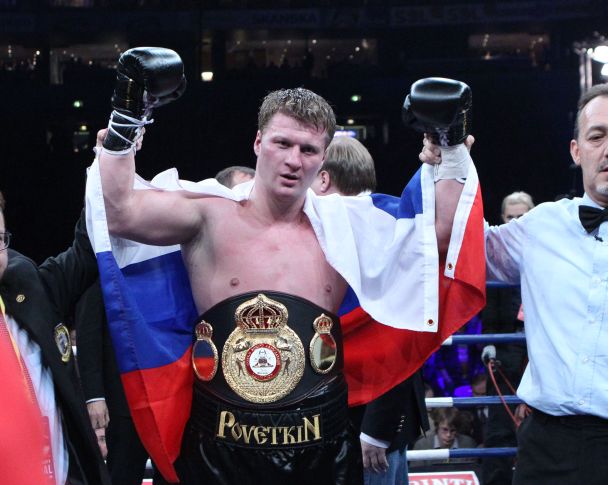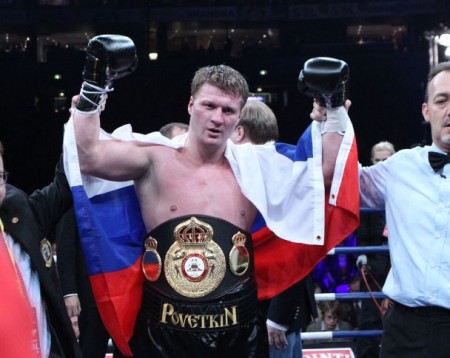 In a total annihilation, WBC Silver heavyweight champion Alexander Povetkin (29-1, 21 KOs) blasted out an over-matched and pudgy looking No.2 WBC Mike Perez (21-2-1, 13 KOs) tonight in stopping him in the 1st round after brutally knocking him down twice in their World Boxing Council heavyweight title eliminator at the Luzhniki, in Moscow, Russia.
The 35-year-old Povetkin caught Perez by surprised early in the round with a right hand to the head that staggered him and caused him to back up a step. The 29-year-old Perez was badly shaken from the shot, and there was no way he was going to be able to recover from that punch. He just too hurt. Sure enough, moments later, Povetkin landed a clean right hand to the chin of Perez, sending him down on the canvas on his back. The chubby-looking Perez was able to get up from the knockdown, but his legs were totally gone.
Perez could barely stand after he got to his feet. The referee let the fight continue but he should have stopped it right there. Povetkin then walked up and knocked Perez down again, and the fight was stopped at that point. The official time of the referee stoppage was 1:31 of the 1st round.
Povetkin is now guaranteed a title shot against the winner of the June 13th fight between WBC heavyweight champion Deontay Wilder and Eric Molina. With the way that Povetkin looked tonight, he would be pure trouble for either of these guys.
https://www.youtube.com/watch?v=atehkh7PhZw
Other action on the card:
Grigory Drozd TKO 9 Lukasz Janik
Rakhim Chakhkiev KO 8 Junior Anthony Wright
Dmitry Kudryashov KO 6 Vikapita Meroro
https://www.youtube.com/watch?v=BqerDxTH-20
Manuel Charr UD 10 Alex Leapai