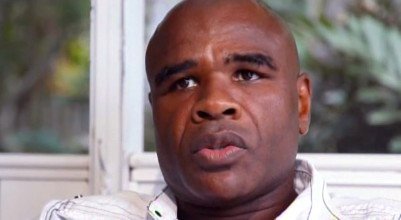 Former three time world champion, Glen "Road Warrior" Johnson once again went on the road to his opponents` backyard and fought on only two weeks notice, as he dominated Velasquez before he turned up his offensive prowess in the fourth round and punished him before a powerful overhand right sent Velasquez to the ropes, promoting his trainer, Roland Estrada to stop the bout at 1:59 in the round, giving Johnson the technical knockout victory.
"Home Sweet Home" was presented by Jimmy Burchfield's Classic Entertainment and Sports, Inc. at the Twin River Event Center in Lincoln, Rhode Island.
"I wasn`t please with my performance because my timing was off and I wasn`t as sharp as I wanted because I didn`t have any sparring for this bout; however, I demonstrated good defense and power and more importantly I obtained the victory," said Johnson."
Former New England Title Challenger, Velasquez fought aggressively for the first three rounds as he went after Johnson with his jabs, although a majority of those punches were blocked by Johnson. Johnson got the better of the exchanges in these rounds, landed more powerful shots and connected at will, especially his jabs and hooks.
Johnson went on an all-out assault in the fourth round and landed numerous powerful punches on the very game Velasquez, who went into survival mode as he tried to cover up and clinch, but demonstrated a great deal of heart by remaining on his feet as the bout was waived off.
The 45 year old Miami, Florida native won his third consecutive fight since his loss to world title challenger, George Groves and improved his record to 54-18-2, 37KOs.The victory kept his hopes of obtaining another opportunity at a light heavyweight world title alive.
"I want to stay active by boxing every couple of months until I obtain another fight with International Boxing Federation Champion, Bernard Hopkins. When I fought him the first time, I was undefeated at 32-0; however, I`m a much more experienced and a better boxer now and I`ll get a better result in a return fight, allowing me to become a world champion for the fourth time," said Johnson.
Velasquez, from Pawtucket, Rhode Island, came to box despite not fighting since 1999, fell to 11-6-2, 6KOs, but despite the loss, he was pleased with his performance.
"I came back because I sparred with younger fighters and did well, so I wanted to see what I had left," said Velasquez. "I fought well for three rounds before I tried out in the fourth; however, I was happy with how I fought because I was out of the ring for a long time, yet held my own for three rounds against a world champion and took his best shots and didn't go down. I`ll train for another two to three months and then fight again."
One of the top featherweight prospects, Toko Kahn – Clary, from Providence, Rhode Island put on a great show in front of his hometown crowd, the first time he has fought in Rhode Island in a year, as he scored three consecutive knockdowns within twenty seconds of each other in the second round, from powerful body shots, after which, referee, Ricky Gonzalez stopped the bout at 1:10 in the round. Kahn – Clary kept his record perfect at 10-0, 7KOs, as he displayed an impressive array of speed, power and body work. He dominated the first round.
"It was great fighting in front of my home crowd and was even better that I got my fans the victory," said Kahn – Clary. "My trainer, Peter Manfredo, Sr. works on all aspects of my fight game because for you to be an exceptional fighter you have to be good in everything and my body work, speed and power was good in this fight, but they are just some of my many skills that I`ve and my fans will see more of them, as I move up the featherweight rankings."
Toko – Kahn will be back in the ring on March 29th at the Texas Station Casino in Las Vegas, Nevada, as his promotional company, Top Rank will try to keep him active this year. Carlos Fulgencio, from Miami, Florida, dropped to 19-13-1, 12KOs.
Referee, Joey Lupino disqualified Jaison Palomeque with 1:57 left in the third round of a scheduled six round middleweight bout, after he intentionally kneed Thomas "Solider" Falowo below the belt during a clinch, giving Falowo the victory and improved his record to 11-2, 7KOs. Palomeque from Cartegena, Columbia, fell to 14-9-1, 9KOs and was continuously warned to break during clinches and not to punch below the belt, which lead to a point deduction in the second round. Falowo, from Pawtucket, Rhode Island, controlled the first round and knocked Palomeque down in the second from a powerful right cross.
K. J. Harrison – Lombardi won a four round unanimous decision as he controlled his middleweight bout over Antonio Chaves – Fernandes with two scorecards of 40-36 and one scorecard of 39-37. Harrison – Lombardi boxed aggressively, landed at will and staggered Chaves – Fernandes several times in this match. Fernandes didn`t offer much of an offensive return as he mostly covered up or clinched. Harrison – Lombardi, from Providence, Rhode Island, upped his record to 5-0-1 while Chaves – Fernandes, from Brockton, Massachusetts, dropped to 4-15-2.
Alvin Vermall from Laplace, Louisiana kept his undefeated record intact, 2-0, 2KOs as he earned a technical knockout victory over Andre Ward after he knocked him out cold with seconds left in the fourth round of this cruiserweight fight from a series of powerful left and right hooks. Ward was extremely slow to get up, but he eventually walked off on his own. After two close rounds, Vermall`s power took over in the third round as he almost knockdown Ward toward the end of the round; however, he weathered the offensive onslaught. Ward from Washington D.C., fell to 1-2-4, 1KO.