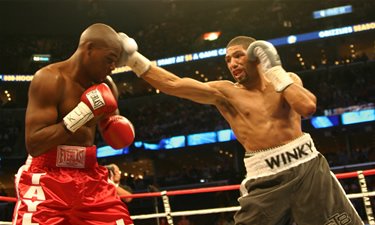 It's that time of year again, and we are extremely excited in the state of Florida. This 3-day weekend is packed full of activities, seminars, boxing, and entertainment. On June 23, 24 & 25, 2017 The Florida Boxing Hal of Fame will be held at the Westshore Grand Hotel in Tampa, Florida. Here are the 2017 Florida Boxing Hall of Fame new inductees:
FIGHTERS
TREVOR BERBICK was born in Jamaica on August 1, 1954. In 1976, he represented his native Jamaica in the Olympics in Montreal, Canada. Berbick was the last boxer to fight Muhammad Ali, defeating him in 1981 in the Bahamas. During his career, he defeated five world champions
MELISSA DEL VALLE was born June 2, 1969 and was a member of a sports-minded family. She followed that with several more impressive victories, and on September 12, 1998, won a 10-round unanimous decision over Melinda Robinson to claim the vacant WIBF super featherweight title.
DAVID JACO first high-profile victory came against future title contender Donovan Razor Ruddock, whom he beat on April 30, 1985. Ruddock was unable to answer the bell for round 8. After David moved to Sarasota, Florida to raise his twin sons Adam and Aaron.
DAVID LEWTER was born in Winchester, Kentucky on September 1973. Dave began amateur boxing in August of 1993 and became a Florida State Golden Gloves Champion, Three years later he became a promising middle weight professional, signing with promoter Lou Duva and Main Events Boxing
OSCAR MONTILLA Montilla had 84 amateur wins, he was a 3-time Florida State Champion (1991-1993). In 1996, Oscar represented the U.S. Army in the Army Olympics during the 1996 Summer Olympics in Atlanta, Georgia and won the Gold Medal as a Light Heavyweight.
MICHAEL MOORER was born November 12, 1967 and turned pro in 1988 after a successful amateur career. Moorer is one of only four men to win a heavyweight world title on three separate occasions, as well as being one of only four men) to win world titles at both light heavyweight and heavyweight
ALEX STEWART was born on June 28, 1964. As an amateur, he represented his native Jamaica at the 1984 Olympics, in Los Angeles and won a bronze medal at the 1983 Pan American Games. As a professional, nicknamed "The Destroyer," Stewart did just that, reeling off 24 consecutive wins, all by KO.
WINKY WRIGHT was born on November 26, 1971. After an excellent amateur career that saw him accumulate a record of 65-7 Winky turned professional in 1990. Winky's career spanned twenty-two years – from 1990 to 2012. He is the last to hold the undisputed light middleweight title. 51-6, 25KO.
TRAINER/MANAGER
KEN ADAMS
JOHN D. JACKSON
TRAINER/MANAGER
KEN ADAMS-completed 30 years of service in which he served in Vietnam and was in the 101 Airborne Division, while serving, Adams trained the United States Army team. After completing his service time, Adams assisted 1984 US Olympic team: 9 gold, 1 silver & 1 bronze.
JOHN D. JACKSON had a stellar fifteen-year professional career becoming a to time world champion. He currently is one of the top trainers in the sport. After his professional boxing career ended, Jackson has worked as a trainer and is best known as the trainer of Sergey Kovalev.
PARTICIPANT
DICK LEE In the 1950s and 60s Dick Lee was Mr. Boxing in South Florida. He promoted club fights all over Dade County. He put on boxing shows in Armories, in bowling alleys, in night clubs, at the Shriners, Elks and Moose Lodges. In fact, he put on shows in 28 different locations.
STEVE SHEPHERD After retiring from the ring, he trained, managed and promoted over 200 state, golden gloves, national, and world boxing and kickboxing champions; both amateur and professional. He also ran Shepherd's Boxing & Kickboxing Center for over 25 years which became a favorite South Florida
OFFICIAL/COMMISSION
JORGE ALONSO fell in love with boxing as a young boy and has dedicated his life to the sport he is so passionate about. Jorge officiated well over 600 professional bouts throughout his 45-year career. Jorge has refereed and supervised 29 world title fights and he continues to play an active boxing
BILL ANELLO loves boxing and after moving to Florida in 1998 Bill volunteered to be an inspector. Six months later he was hired by Brad Savers to officially be an inspector. after a heart attack Bill became the self-proclaimed, "Best Timekeeper in Boxing,
AL WILENSKY-the Florida Boxing Commission on a Chris Dundee promotion, February 25, 1975 at the famed Miami Beach Auditorium. He has judged a total of sixty-five title bouts. Many of boxing's biggest names have fought with Al judging their bouts.
MEDIA
CHARLES JAY has been a fight manager, matchmaker, promoter, booking agent and publicist. He was a boxing consultant for Casino Magic during its infancy, and served as editorial consultant for USA Network's "Tuesday Night Fights" for over seven years. In 1987, he created the Universal Boxing Association and began hosting title bouts as a sanctioning body. Jay is one of boxing's most respected writers.
ALEX RINALDI &JOHN RINALDI better known as "The Boxing Twins" by the legendary Roberto Duran in 1983. Together they established The USA Boxing News publication in 1982. The USA Boxing News, has an award-winning 30 writers
BOXING ACHIEVEMENT AWARD
PHYLLIS GARRY Has a stellar officiating career, in 1980 with the Amateur's, in Florida's USA-ABF, as well as the Golden Gloves, and PAL. She began as a record keeping clerk, then gloving table, time-keeper then eventually studied and tested for the Judging qualification. She worked the 1996 Olympics. She continues to time-keep for the Florida Boxing Commission
BISMARK MORALES born in Nicaragua, grew up near a boxing gym. He fought as an amateur for 3years and had 46 total bouts. He has been a manager of boxers, an international judge and has supervised more than 100 world and regional titles. He is actively involved with the WBC
WEEKEND SCHEDULE OF EVENTS as follows
FRIDAY JUNE 23
MEET THE INDUCTEES SOCIAL: 6:30PM – 7:30PM cash bar
AMATEUR FIGHTS 8:00PM doors open 7:30PM
SATURDAY DAY JUNE 24
10:00AM – 4:00PM
ALL DAY: FIST CASTING, MEMORABILIA FOR SALE, BOOK SIGNINGS, AUTOGRAPHS & MORE
10:00AM – 11:00AM Referee & Judge Seminar  –  Brian Garry FBHOF Class of 2009
RADIO SHOW: 11:00AM – 1:00PM
1:30PM HONOR BOUND: Boxing and the Military  –  A panel discussion led by historian DS Cogswell, FBHOF Class of 2014
2:30PM Steve Canton FBHOF BOD  –  Tips on Training & Working Corners
SATURDAY NIGHT BANQUET 
reg 6:30PM dinner 7:15PM cash bar
SUNDAY JUNE 25
8:30AM – 9:30AM   BREAKFAST WITH INDUCTEES
11:00AM   FORMAL INDUCTION CEREMONY
You can still purchase tickets for this spectacular 3-day event on www.floridaboxinghalloffame.com It's an event that you don't want to miss. There will be former champions, legends, current boxers that will be in attendance. Pinklon Thomas, Francisco Arreola, Michael Moorer, Christian Camacho, Winky Wright, Nate Campbell, John David Jackson, Jimmie Williams, Steve Canton, Brian Garry, Robert Alexander & more. Trust me there will be other special guests present, but you must be there to see.
You can follow the Florida Boxing Hal of Fame on social medial
FaceBook FloridaBoxing HallofFame
Twitter @FLABHOF
You can follow me on twitter at @GFofBoxing