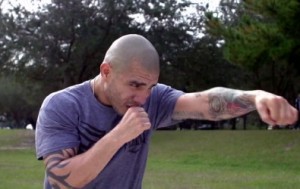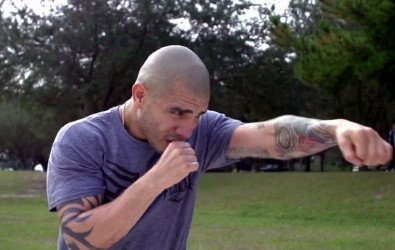 Miguel Cotto (37-4, 30 KO's) is still trying to decide whether he'll be fighting on September 28th or another date this year for his next fight, according to RingTV. Golden Boy Promotions booked the Barclays Center in Brooklyn, New York for September 28th, hoping that Cotto will choose to fight on that date, but he's still undecided.
Golden Boy Promotions CEO Richard Schaefer said to RingTV "Miguel hasn't decided I he is going to fight on that date [September 28th] or before or after. We're working on that option."
Cotto is still a possibility for WBA/WBC junior middleweight champion Saul "Canelo" Alvarez and Floyd Mayweather Jr., and that's probably one of the biggest reasons why Cotto won't commit to the September 28th fight date. If he fights on that date then he won't be facing Canelo or Mayweather, and the money won't be as good.
Cotto would no doubt accept a rematch with Mayweather if it's offered to him because that's a pay per view bout, and easily the best money fight he can get short of rematch with Manny Pacquiao. However, it would be up to Mayweather if he wants to fight Cotto again. He had a lot of problems in beating Cotto last year in May, and he may not want to mix it up with him a second time.
If Mayweather says yes to Cotto, he'll be giving up a lot of weight like he was last time he fought him with Cotto coming into the fight over 160. It would be a good fight to get the boxing public ready for a Mayweather vs. Canelo fight, and it'll bring in good PPV numbers like it did last May.
Besides Mayweather and Canelo, Cotto has the options of fighting IBF junior middleweight champion Ishe Smith, or the winner of the Alfredo Angulo vs. Erislandy Lara bout. Neither of those fights would be a big deal, and a fight with Lara could be a difficult one because of his boxing ability.
Cotto might want to think twice before choosing Lara as opponent. Cotto lost his last fight to former WBA junior middleweight champion Austin Trout last December in a fight where Cotto was out-boxed for 12 rounds. Cotto doesn't need another pure boxer like Lara right about now.