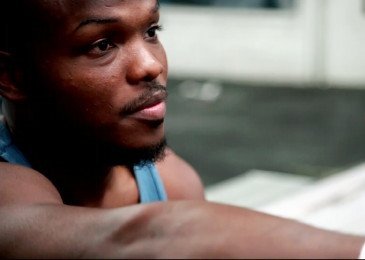 WBO welterweight champion Tim Bradley (30-0, 12 KO's) has it all figured out how he can go about beating Mexican warrior Juan Manuel Marquez (55-6-1, 40 KO's) in their fight on October 12th.
To Bradley, Marquez has problem with fast fighters and he thinks he can give the 40-year-old problems by using his hand and foot speed to fight at too high of a pace.
Bradley thinks he can work him hard to take advantage of his tendency to fight in a methodical manner.
Bradley said to Hustleboss "There's a couple of ways you can beat Marquez. If you push the pace, he doesn't like that. He likes to fight at his own pace. I can use my speed too. You make him pickup his feet, make him lunge forward. There's a lot of things I can do in the ring to make him uncomfortable."
To hear Bradley talk, he sounds like an expert in breaking down any fighter, even Floyd Mayweather Jr., who Bradley also thinks he matches up well with. But Bradley didn't look like an expert fighter in his last bout in barely beating Ruslan Provodnikov last March.
Bradley won the fight by a 12 round unanimous decision, but he didn't look like he had a lot of ideas. He won mostly because Provodnikov didn't got tired in the middle of the fight and didn't have the energy to cut off the ring on Bradley like he did earlier in the bout. After Provodnikov got his second wind in the 11th round, he really punished Bradley in the last two rounds.
The winner of the Bradley-Marquez fight at the Thomas & Mack Center,in Las Vegas, Nevada, will have a number of options for fights. They can face Manny Pacquiao, Brandon Rios or Mike Alvarado or maybe fight each other again if their bout is an exciting one or if it ends in controversy.
We're not going to see the winner of the Bradley vs. Marquez fight take on someone like Floyd Mayweather Jr., because he's not a Top Rank fighter, and that's pretty much who Bradley and Marquez will likely end up fighting at this bout.
Bradley will have a speed advantage over Marquez, but it's not going to be enough of one to dominate him. Bradley doesn't have that kind of speed. If he chooses to circle the ring like he did a lot in his controversial win over Pacquiao last year, then Marquez will stand in the center of the ring and wait for him to come forward. Marquez isn't going to chase him around the ring. He's too smart for that. He'll just wait for Bradley to stop moving and then look to land his shots.