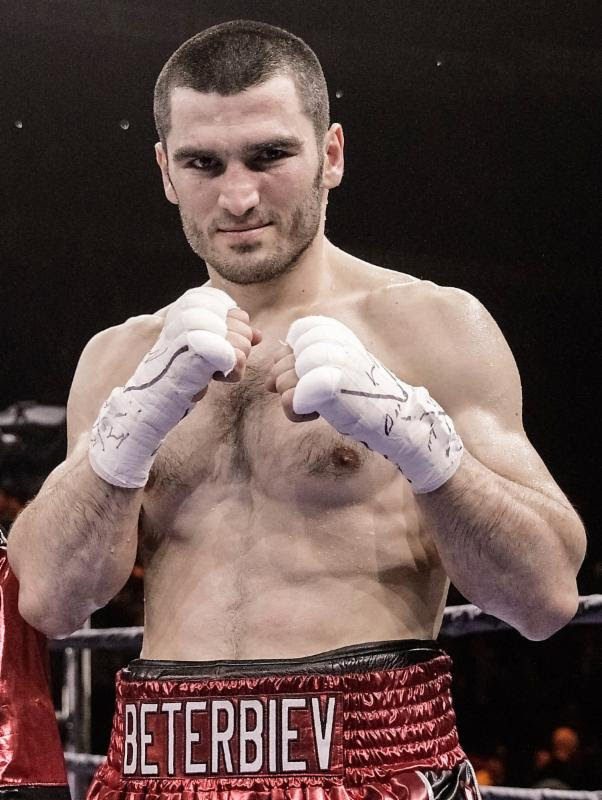 Gennady Golovkin? Guillermo Rigondeaux? Artur Beterbiev? Just who is the most avoided fighter in the world today?
In light of the breaking news story that tells us how the scheduled, hoped for, IBF final elimination bout between 175-pounders Beterbiev and Sullivan Barrera is now off, we can only assume it's probably the latter.
Russian terror Beterbiev, 11-0(11), and very possibly the single hardest puncher in the sport today P-4-P, was supposed to have met Cuba's Barrera, 18-1, on April 21 in Miami. We were informed that both training camps had began, and fans were interested, very much so, in seeing who who emerge victorious and ready to fight world champ Andre Ward. But now, for no apparent reason, Barrera has pulled out of the fight.
"Sullivan Barrera never signed his contract and never wanted to face Beterbiev despite his public comments," promoter Yvon Michel said quite angrily, today. "Whatever reasons he can come up with, the truth is he's scared of Beterbiev. He's [Beterbiev] ready to face any light-heavyweight in the world."
Nobody doubts Beterbiev is truly ready to face anyone in his weight class, the destroyer seemingly capable of taking out ANYONE he hits. But will the former amateur standout get the fights he deserves, the fights we all want to see him in?
Barrera, beaten only by the sublime skills of Ward (on points) seemed to be up for the April shoot-out. No longer.
Will Beterbiev – a fighter yet to be extended beyond the 7th round at pro level – get his deserved shot at a world title any time soon (he is already 31), or will this huge talent be shamelessly avoided?
According to a news piece in The Canadian Press, Beterbiev promoter Michel will now ask the IBF to install his fighter as the mandatory challenger for the title.
But even if this comes off (as it deserves to) will Andre Ward want to go anywhere near Beterbiev, and could you really blame him if he chose not to?
Talk about being too good, too dangerous, too powerful, for your own good.