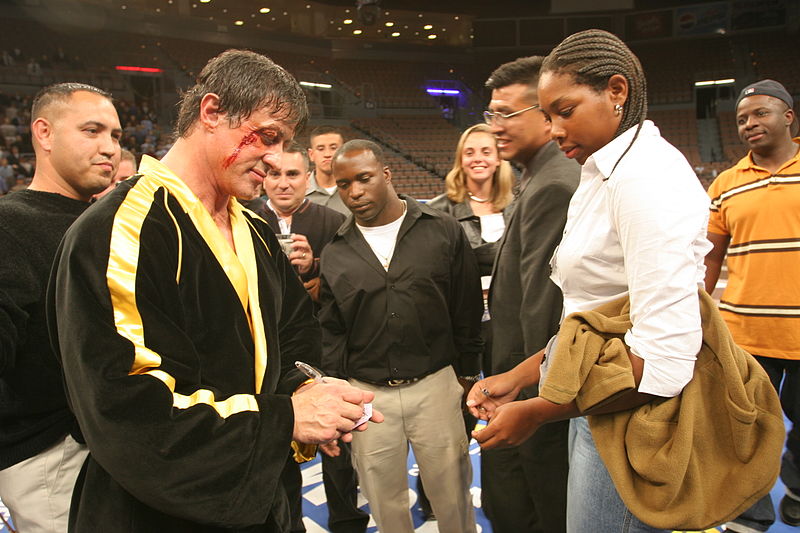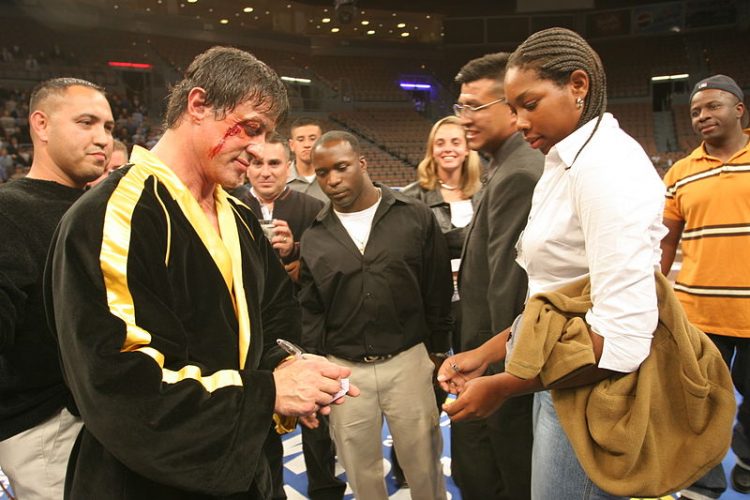 It appears there is yet more mileage in the classic "Rocky" saga; and in light of how great/very good/good six of the seven movies are, then why shouldn't its creator Sylvester Stallone keep the feel-good story going?
Recently, via Instagram, Stallone added a tantalising photo, featuring the son of Apollo Creed, star of course of the spin-off "Creed," going face-to-face with Ivan Drago, star of course of "Rocky IV;" the biggest money-spinner off all the "Rocky" films. This pic, and the attachment that reads: "History will always repeat itself in one form or another, just got to be ready!" suggests all manner of things.
Could the upcoming "Creed II" pit the son of the late Apollo against the offspring of the monstrous fighting machine that shockingly killed the former champ? Drago is scarcely mentioned in the three "Rocky" flicks that followed his starring role in 1985; so crushed, we are left to surmise, was the steroid-taking, hardest hitter in all of boxing ("whatever he hits, he destroys!") after "piece of iron" Balboa smashed him to defeat on Christmas Day in Russia.
But could there be a comeback, courtesy of Drago Junior! And maybe, just maybe Drago Senior (played of course by Dolph Lungdren) will make an appearancve in the film. Stallone will really be on to a winner if this is the case in the new movie. The nostalgia value from 1985's USA Vs. Russia showdown, combined with the ongoing and very much real-life tensions between the two superpowers, will almost certainly get fans into the cinemas in their millions.
"Rocky IV" was/is, for many, the most outlandish, over the top episode in the "Rocky" series, but even the most hard-nosed critics admit the movie is a whole lot of hi-octane fun. And some boxing fans have even gone as far as to suggest "Rocky IV" predicted the future of heavyweight boxing; with Russians, and Ukrainians and other fighters from that part of the world, going on, some years after Drago's fictitious exploits, to rule the heavyweight division for real.
US heavies are back on top right now, and in "Creed II" it seems there is little chance Stallone will give us a movie that does not see Creed Junior avenge his father. And that, boxing fans, "Rocky" fans and action movie fans, will make one great, hugely satisfying boxing film!
Let's go ahead and call the forthcoming film "Rocky VIII," or "Rocky IV, Part-Two!"