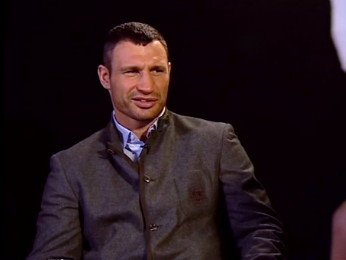 WBC heavyweight champion Vitali Klitschko (45-2, 41 KO's) says a future fight isn't an appealing one to him, and it's not one that's high on his immediate agenda. Vitali plans on continuing his career, but his main plan is to defend against his top challenger rather than giving Haye a shot at the title.
Vitali's rationale is he gave Haye the opportunity to fight him last September when Vitali offered him a fight in Moscow, Russia. Haye said no to fight, so Vitali says he moved on and isn't thinking about Haye anymore.
If Haye wants the fight with Vitali, he's going to have to wait a long time and put himself in position for the fight by getting ranked high by the World Boxing Council. Haye is currently ranked #5 by the WBC.