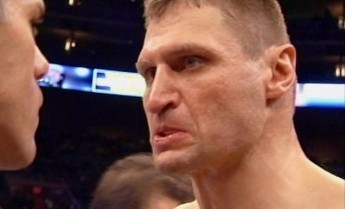 According to www.boxingnews.pl, on October 10th Tomasz Adamek ( 38-1) and the best Polish heavyweight Andrew Golota (41-7-1) will be fighting against eachother. Yesterday, there was a telephone conversation between the managers of both fighters, Ziggy Rozalski and the President of Polsat ( TV Station ) Zygmunt Solorz. Both gentleman agreed on financial terms for this great show and the fight will 100% be taking place.
"Today, Mr. Bigg Boss. Solorz gave us a deal in which we are very happy. Tom and Andrew are very grateful to him for what he proposed. The money is more then good and the fight will be on for sure! I thank once again Mr. Solorz as well as Mr. Kmicie. The fight will surely take place in October this year." Said in an interview with Boxingnews.pl the manager of the fighters Ziggy Rozalski..
Cunnigham concussioned?
According to information that reached the portal www.BoxingNews.pl, the ex champion in the IBF cruiser weight division Steve Cunningham (22-2) will not be able to meet in the ring with current cruiser IBF champion Tomasz Adamek (38-1).
Cunningham's hand suffered during the last fight with Wayne Braithwaite according to BoxingNews.pl. The injury will prevent him from prepairing to the fight within the time limit! This explains why the fight lasted 12 full rounds vs Braithwaite. As we know Cunningham announced before the fight that he will quickly knock out his opponent. However it didn't happened.
Apparently Steve Cunningham asked Adamek's camp to move the fight for another date. As we recall Cunningham accustomed all fans to over-emergence in the media , and seek to organize the rematch as fast as possible.