Share the post "WBO Announces Cleverly – Krasniqi Officials; WBO On Baysangurov-Andrade"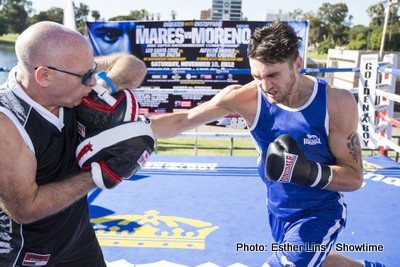 SAN JUAN, PUERTO RICO- World Boxing Organization (WBO), by president Francisco "Paco" Valcarcel, announced today the referee and judges who will work this Saturday, April 20, in the world title fight between light heavyweight champion Nathan Cleverly and #1 ranked Robin Krasniqi to be held at the Wembley Arena in London, United Kingdom, in a Frank Warren presentation.
For this bout where the WBO light heavyweight champion Cleverly (25-0, 12 KOs), from Wales, United Kingdom, will defend for the fifth time his belt against Krasniqi (39-2, 15 KOs), the referee will be Mark Nelson.
Meanwhile, the judges for the Cleverly-Krasniqi bout will be Denny Nelson, Zoltan Enyedi and Phil Edwards. The WBO supervisor for this fight will be Istvan Kovacs.
###
K2 WON THE BAYSANGUROV-ANDRADE FIGHT PURSE BID
SAN JUAN, PUERTO RICO- With a $501,200 offer, K2 won today the purse bid for the fight between World Boxing Organization (WBO) junior middleweight champion Zauerbek Baysangurov and Demetrius Andrade.
Bsyangurov promoters, K2, represented by Alexander Krassyuk, won the purse bid over Andrade's promoters Banner Promotions (Art Pelullo) and Star Boxing (Joseph de Guardia), who offer $401,000.
K2 and Banner Promotions along with Star Boxing attended the purse bid held at the WBO headquarters and presided by WBO President, Francisco "Paco" Valcarcel.
The 154 pounds WBO champpion Baysangurov (28-1, 20 KOs), from Russia, is going to make his second defense against the first challenger Andrade (19-0, 13 KOs), from United States