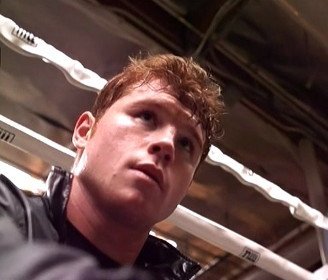 By José Sulaimán: Loyalty, the Most Sacred of All Principles. There is not a more sacred feeling for me other than loyalty, while the most despicable is betrayal and treason.
Loyalty I have in my heart for all my life and I have given it all my life. Ingratitude, I usually stop hurting in about three days. But I have never been able to forget. Forgive: always. Forget: never. Based on the above, I would like to show my deepest feelings of gratitude and respect for both Floyd Mayweather and Saúl "Canelo" Alvarez. Their loyalty has always been unparalleled.
Some of the most famous boxing photographs are of Floyd with all six of his WBC belts, including the Diamond belt, and the other of him kissing the green belt, which he has defended victoriously all of his life. I have always fresh on my mind that day when after his eighth professional fight, Floyd came to me to tell me that he was ready to fight for the title. I could have never imagined that that kid would one day become the very best and the most highly respected of his time, as well as becoming one of the greatest in boxing history.
I could almost say the same about el Canelo Alvarez, who has always defended with pride and honor his green belt, with which he always appears smiling and extremely happy, the belt that he has carried on his waist since almost the beginning of his professional life, the belt that has become the dream of most – if not all – the boxers in the world.
The WBC and myself have always considered Canelo a true champion and one of the best in the world today, even to the anger of some of his detractors in Mexico. They consistently let me have it on Twitter, to my laughter. Canelo has proved his indomitable courage, punching power, and excellent management of ring distance. We will see in the ring two great champions who have been covered by the green color during all of their careers while they have been the greatest pride of the whole WBC.
Even when I might wrongly have believed that Canelo needed two more fights, I believe that the announcing of his fight against the best champion on the planet, Mayweather, will have the whole world's attention and probably break all live gate and TV records. I also believe that it will be a greatly competitive fight in which we will see the cool, experienced, punching precision and boxing excellency of Mayweather, against the passion, courage, commitment, and power of Canelo. It will be the confrontation of two valiants who have only victory in their minds, and who will never bow to surrender.
It will be a battle of two gladiators who were born to box, who have never lost one single bout – Mayweather with 44 victories and Canelo with 42. Of the 86 bouts of both of them, they have won 56 by knockout – Floyd 26, and Canelo 30. They are very similar statistics except for the fact that Floyd has had 19 WBC title fights, while Canelo has had 7. They are both two authentic heroes of the WBC, which was founded back in 1963, 50 years ago, and has today 164 nations affiliated, which rises itself to be the most respected and credible boxing institution on earth, just as Floyd is recognised as the very best, while Canelo one of the absolute best.
In addition to the great expectation raised by this extraordinary fight, there will be the Mexican celebration of Independence that makes thousands and thousands of Mexicans travel to their city of preference, LAS VEGAS. It will be also one of the great and historical WBC fights that have been held through the years – Muhammad Ali-Joe Frazier, Ray Leonard-Roberto Duran, Julio César Chávez-Macho Camacho, Marvin Hagler-Tommy Hearns, George Foreman-Joe Frazier, Larry Holmes-Ken Norton, Floyd Mayweather-Oscar de la Hoya, Erik Morales-Marco Antonio Barrera, Salvador Sánchez-Wilfredo Gomez, Azumah Nelson-Jeff Fenech – and so many more that it will take several Hooks to the Liver to detail, but into which this Mayweather-Alvarez fight will be considered, for sure.
All those great fighters listed above, plus many WBC champions not listed, have left an indelible mark of their passing through life, who will live through the centuries until the wind of time will come to blow them into oblivion, just as the so many of the past millenniums before our times.
Thank you for reading my thoughts.