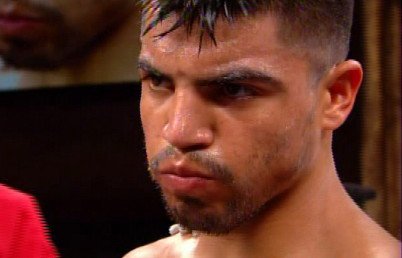 LOS ANGELES, March 9 – FOX Deportes Classics to re-broadcast classic fights featuring Victor Ortiz and Daniel Ponce de Leon on Saturday, March 9.
On Saturday, March 9 at 10:00 p.m. ET/7:00 p.m. PT one of 2011's most exciting battles will be revisited, with former World Champion Victor Ortiz's challenge of Andre Berto for the WBC Welterweight World Title. Next up at 11:00 p.m. ET/8:00 p.m. PT, will be a look back at Two-Division World Champion Daniel Ponce de Leon beginning his road to the WBC Featherweight World Title when he battled Omar Estrella in a clash from January of 2012.
On April 16, 2011 in Connecticut, welterweight warriors Victor Ortiz and Andre Berto went to battle for 12 rounds, with both fighters each hitting the deck twice before Ortiz emerged victorious via unanimous decision to take home the WBC Welterweight World Title in a fight that garnered Fight of the Year honors.
Cuauhtemoc, Chihuahua, Mexico's Daniel Ponce de Leon scored an impressive sixth round knockout over Omar Estrella on January 21, 2012 beginning a three-fight winning streak that culminated in a WBC Featherweight World Championship winning effort against Jhonny Gonzalez.