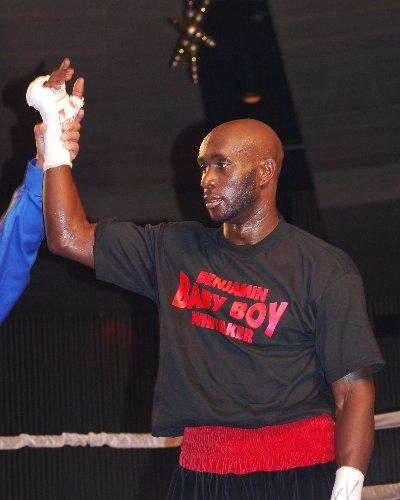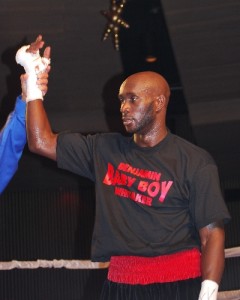 Boxing and baseball are about as American as apple pie.
Throughout this country's long storied history in professional sports, the two iconic pastimes have given millions of fans some of their most memorable and dramatic moments, serving as virtual timelines in chronicling life's most unforgettable and celebrated events.
On Saturday, August 30th, the two historic forces will merge to bring the Alamo City a singular event that is sure to capture the imagination of its most traditional sports aficionados, and bring the Summer of 2014 to a sensational close with a figurative and literal "bang".
Triple A Promotions and TMB Entertainment will stage the highly anticipated "Battle at the Ballpark" at the beautiful Nelson W. Wolff Municipal Stadium, which customarily serves as the proud home of the San Antonio Missions Baseball Club every year.
The stacked 11-bout fight card will serve as a platform for many promising young fighters within S.A.'s boxing community.
President of TMB Entertainment and prolific fight trainer, Rick Morones Jr., expounds on the importance of the August 30th spectacle.
"This event is exclusively for the local talent here in San Antonio," states the head coach of Team Morones Boxing Club. "In order for all of the promising young athletes within the local fight community to recognize their true potential in reaching the world class stage of boxing, it's imperative that they not only remain active, but also receive the opportunity to compete in front of their hometown supporters on a regular basis."
"Talented undefeated prospects like Javier Rodriguez (10-0-1, 1 KO) and Benjamin Whitaker (7-0, 2 KOs), deserve to be in the spotlight of a San Antonio based promotion. That's what this event at Wolff Stadium is all about; showcasing the best local fighters and cultivating an avid fan base for them here in San Antonio."
President of the San Antonio Missions Baseball Club, Burl Yarbrough, has played an integral and invaluable part in bringing the fight game back to the ballpark.
"We're very excited to bring boxing back to Wolff Stadium," states the three-time Texas League Executive of the Year. "We're looking forward to working with Rick Morones and building a relationship with the talented fighters here in San Antonio."
The newly formed, San Antonio based entertainment group has slated some of the local boxing community's most highly touted and promising young prospects.
Featured in the main event of the evening, undefeated Featherweight hopeful Javier "The Pitbull" Rodriguez will be taking on the always durable Guadalupe Perez in a highly anticipated rematch. Their first meeting was an action filled scrap that took place last year in Floresville, Texas, with Rodriguez scoring the competitive and hard fought majority decision victory.
The co-main event will feature one of San Antonio's most talented commodities of the sport, unbeaten Welterweight Benjamin Whitaker. The gifted prizefighter will be taking on the upset minded Joshua Burns in a six round special attraction. Although the slick boxer/puncher will be competing against highly touted former Olympian Egidijus Kavaliauskas on August 9th in Glendale, California, look for this Alamo City star to shine at the "Battle at the Ballpark" with his perfect resume intact.
Also featured on the card will be undefeated Welterweight puncher Armando Cardenas (4-0, 3 KOs), unbeaten Junior Welterweight fighter Rick Nunez (2-0, 1 KO), and former WBC USNBC Super Flyweight title holder Felipe Castaneda (9-5-1, 4 KOs).
Making their professional debuts on respective bouts will be celebrated and nationally recognized Lightweight Cresencio Ramos and talented Junior Middleweight standout Daniel Baiz.
So get your tickets, peanuts, and cracker jacks and see the "Boys of Summer" battle it out under the stars at the ballpark!!
Tickets are priced at $25 in General Admission, $50 at ringside, and $500 for special VIP tables for the exclusive August 30th presentation at "The Wolff", and can be purchased at the ticket offices of Nelson Wolff Stadium (210-675-7275), or by calling 210-560-8181 & 210-387-6859.