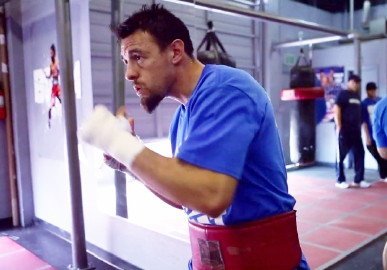 LAS VEGAS, May 3 – Just a day away from the Saturday, May 4 showdown between Eight-Time and Five Division World Champion Floyd "Money" Mayweather and Six-Time and Four-Division Robert "The Ghost" Guerrero, FOX Deportes will wrap up fight week with back-to-back classic fights and an "ALL ACCESS" look into the biggest event of 2013.
On Friday, May 3, the Classics will showcase memorable wins by both Mayweather and Guerrero. Guerrero's battle against all-action warrior Michael Katsidis which took place on April 9, 2011 will open the telecast and Mayweather's thrilling knockout over then undefeated British superstar Ricky Hatton, which took place in December 8, 2007. The Classics telecast will begin at 8:00 p.m. ET/5:00 p.m. PT.
Finally, on fight day, Saturday, May 4, all four episodes of SHOWTIME's critically acclaimed documentary series ALL ACCESS will be aired in succession beginning at7:00pm ET/4:00 p.m. PT, leading fight fans right into the "MAY DAY: Mayweather vs. Guerrero" live event which will be produced and distributed by SHOWTIME PPV.