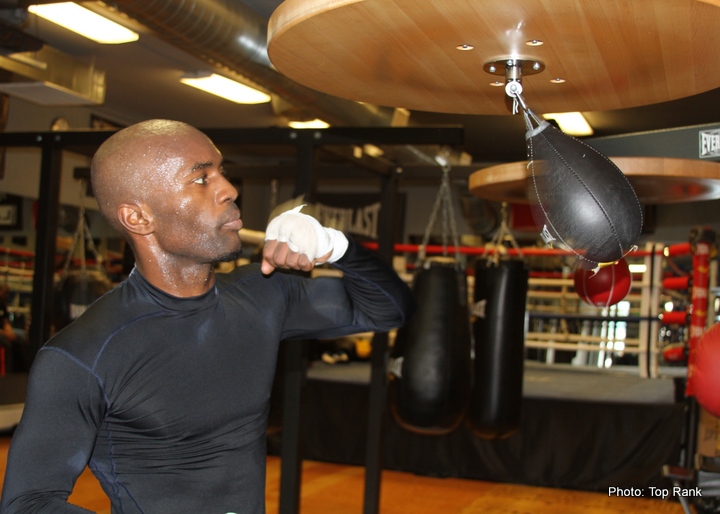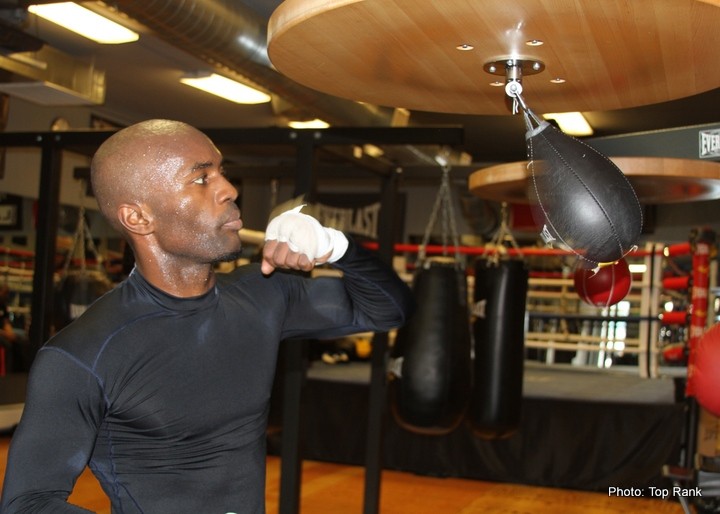 Tonight in Newark, New Jersey, world ranked junior middleweight MICHEL SORO will challenge local fan favorite GLEN "Jersey Boy" TAPIA in the 10-round main event at the Prudential Center and LIVE on truTV®, 10:00 p.m. ET/PT.
At stake will be Tapia's NABO Junior Middleweight Title.
"This is a terrific opportunity for me, fighting Tapia near his home and on US TV" said the 27-year-old Soro. "I've trained very hard and had great sparring in Big Bear Lake, California at The Summit and I'm 'more than ready' to dethrone Tapia from his title."
A native of Ivory Coast, now living in Lyon, France, Soro carries a record of 25-1-1 (15KO's) into his second U.S. nationally televised bout. On July 25, 2014, he fought to a 10-round majority draw with Antoine Douglas in a fight telecast on Showtime.
"I know these opportunities are not easy to come by but I'm very motivated to beat Tapia and show boxing fans that I'm a world caliber fighter."
"For Michel this is a terrific chance to show the boxing world that he belongs with the names at the top of the junior middleweight division," said MICHAEL KING of KING SPORTS. "He had a couple early knockout victories in France this year and we feel he's ready to win tonight."
Fighting out of Jersey City, New Jersey, the 25-year-old Tapia, 23-1-1 (15KO's), is riding a three bout winning streak, most recently stopping Daniel Dawson in the third round on March 7.
ABOUT KING SPORTS
King Sports is a company started by entertainment entrepreneur Michael King. King Sports' first foray into boxing was with All-American Heavyweights, a revolutionary boxing program that boasted a state-of-the-art training facility equipped with the latest technology, premiere coaching and medical staff along with the ideal dietary and nutritional needs for its fighters. Since making the decision to enter professional boxing, King Sports has spent time evaluating the entire spectrum of global boxing talent. Through an exhaustive scouting and evaluation process, King Sports has found some of the most exciting young fighters from around the world.
For more information follow King Sports on Twitter @KingSportsWorld, Facebook @KingSportsWorldwide and visit their website at www.KingSportsWorldwide.com.