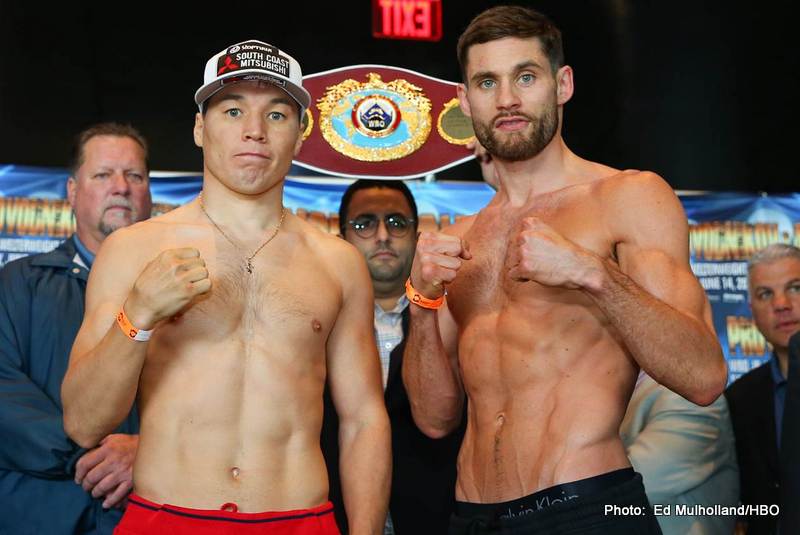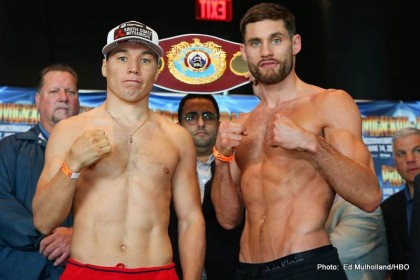 Tonight at 9PM EST/6PM PST, "JEK III Productions" presents a "NEW…WBO Junior Welterweight Champion" edition of "The Pugilist KOrner's: Weekend Wrap"!!
Pugilist KOrner listener line: 718-506-1506
Throughout the first forty minutes of the show, The Pugilist KOrner team will discuss Chris Algieri's big victory over incumbent title holder Ruslan Provodnikov, which took place at Barclays Center in Brooklyn, New York, yesterday evening. Does the 30 year old pre-med student from Huntington, New York, have a bright future in the soon to be wide open Junior Welterweight division, or was his victory over the hard punching, "Siberian Express" a mere anomaly?
James and Joseph will also talk about Provo's future in the sport of boxing, as well as potential opposition in the 140 and 147 pound weight division. The PK crew will also examine Demetrius Andrade's dominant performance against the grossly overmatched Brian Rose of Lancashire, England.
At the forty minute mark of the show, "The Pugilist KOrner's: Weekend Wrap" is honored to feature elite level trainer Ronnie Shields. The Plex Gym leader will talk about how Algieri effectively out boxed the former title holder and scored the impressive points victory last night in New York City. The knowledgeable fight coach will also discuss Demetrius Andrade's future in the talent enriched 154 and 160 pound weight divisions.
In the final segment of the evening, we're proud to feature former Light Heavyweight and Super Middleweight title challenger "Iceman" John Scully on this episode of "The Pugilist KOrner's: Weekend Wrap". The experienced fight trainer will help us strategically breakdown this Saturday night's upcoming "Triple Header" in Carson, California, with a large emphasis on the highly anticipated WBO Featherweight Championship bout between Gary Russell Jr. and Vasyl Lomachenko. The Hartford, Connecticut native will also discuss last night's riveting main event between Chris Algieri and Ruslan Provodnikov, and the future of both fighters.
Tonight's program will be hosted by radio producer and commentator James E. King III, and boxing writer and ring announcer Joseph Herron.
Pugilist KOrner listener line: 718-506-1506
Tune in tonight at 9PM EST/6PM PST!!