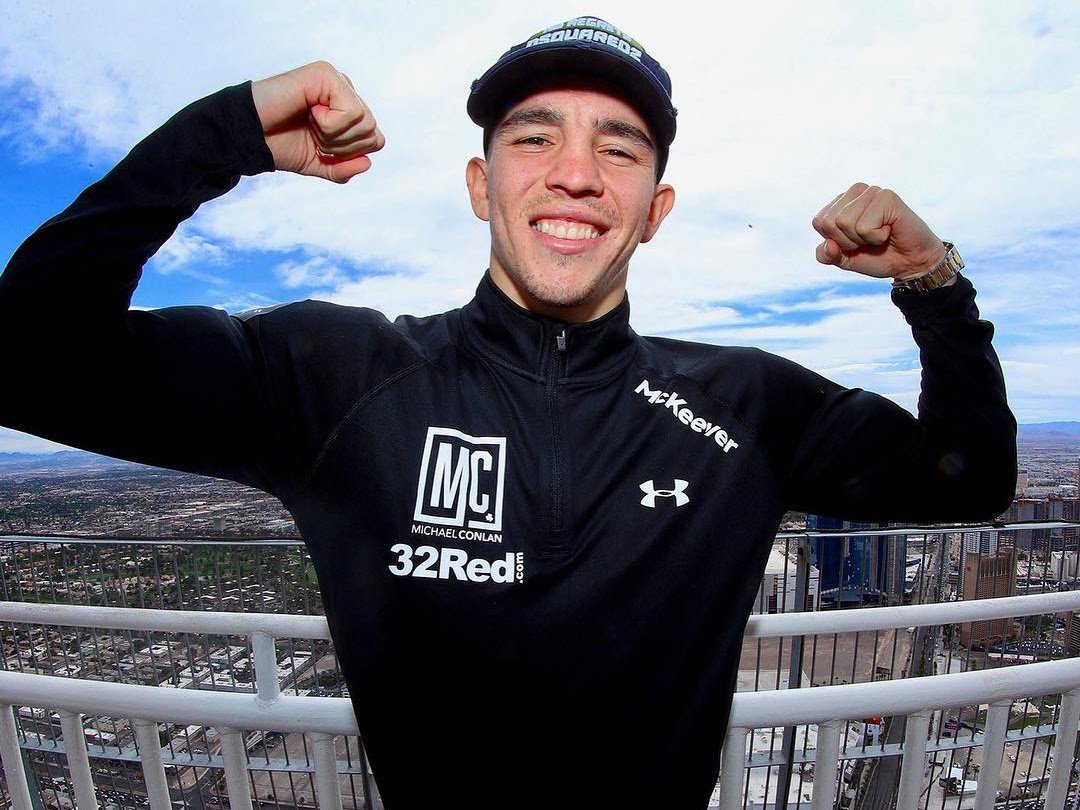 Paddy Barnes is championing the prospect of several Belfast boxing heroes featuring at the Manchester Arena on Frank Warren's bumper Christmas show.
Olympic legend Barnes, Irish light-heavyweight king Steven Ward, former world amateur champion Michael Conlan and headliner Carl Frampton all star on the December 22 bill – live on BT Sport Box Office – as Frampton bids to relieve Josh Warrington of the IBF world featherweight title.
With Belfast boxing in the midst of an all-time high, Barnes is looking forward to plenty of supporters making the journey across the water.
Barnes said: "It's crazy to have so many Belfast boxers on the card. I saw Warrington tweet that the fight should have been in Belfast because there are so many of us on it. We'll certainly be bringing plenty of support.
"I was best man at Carl's wedding and we're very good friends. In terms of him as a leading light for Irish boxing, we're so lucky to have the likes of Carl. He sells out massive arenas, brings TV coverage and brings it all back to Belfast.
"If you're a boxer from Belfast, Carl Frampton is someone you'd aspire to be. If you can do a fraction of what he's done in his career with winning all those world titles, you'll have done well.
"Frampton and Conlan are the godfathers to my kids so to be fighting alongside them on the card is special on a personal level for me."
Also on a stacked card, MTK Global team-mates JJ Metcalf and Liam Williams square off for Metcalf's WBC light-middleweight ranking title, with other team members Sam Maxwell, Jack Massey and Alex Dickinson all looking to shine.
###
Michael Conlan admits he's been frustrated by the tactics adopted by several of his opponents and relishes the prospect of facing a fighter coming forward.
The Belfast featherweight has followed up his world amateur title by making serene progress to 9-0-KO6 since turning professional but has been frustrated by opponents targeting survival rather than victory.
Conlan, who stopped Nicola Cipolletta in the seventh in his last bout in October and returns to action on the Josh Warrington vs. Carl Frampton undercard in Manchester on December 22, is keen to step up.
Conlan said: "Cipolletta really irritated me. I want someone who's going to come and meet me. I don't want someone negative.
"Cipolletta didn't even try and punch. He was meant to be a solid opponent but I had to make myself look good against him despite his negativity.
"I'm already back in camp now and we're at the stage where my trainer Adam Booth and I are really clicking as a coach-fighter relationship. I'm improving my understanding of what we need to do and how we need to do it.
"Against Cipolletta, I was happy and he was happy. He's completely calm when he talks in the corner and I felt anything he asked me to do, I could do. He never panics.
"Adam is very methodical with how he works and I feel having him in my corner is a big benefit. Since I've turned professional, I've a lot more confidence.
"He's not as outwardly fiery as I am but he has that in him as well. He knows how to get into my head and I feel it's meant to work the way it's meant to work. He doesn't need to change anything about me."
Conlan's return will be broadcast live on BT Sport Boxing Office along with MTK Global team-mates Frampton, Paddy Barnes, Steven Ward, Jack Massey, Sam Maxwell and Alex Dickinson.
Stay up to date at mtkglobal.com and on social media @mtkglobal