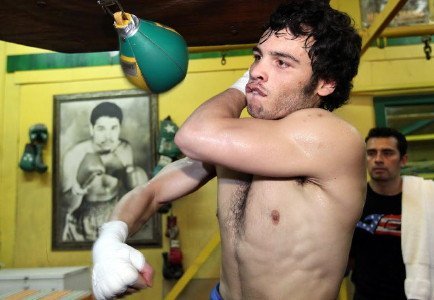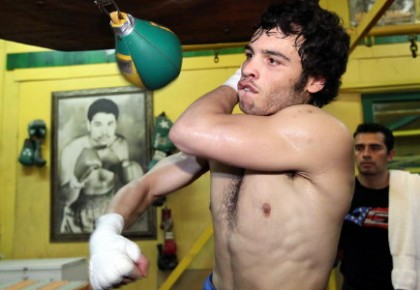 Tonight at 9PM EST/6PM PST, "JEK III Productions" presents a special "HBO vs. Showtime" edition of "The Pugilist KOrner's: Weekend Wrap"!!
Pugilist KOrner listener line: 718-506-1506
Throughout the first thirty minute segment of the two hour program, The Pugilist KOrner team will discuss the announcement of Juan Manuel Marquez versus Mike Alvarado, which has been slated for May 17th, as well as the potential super fight between Gennady Golovkin and Julio Cesar Chavez Jr., which could be announced in a few short weeks!!
JK and Joseph will also discuss the rumors and allegations surrounding a potential Golden Boy split. Thanks to a very perceptive West Coast fight scribe, "The Pugilist KOrner" team will be able to elaborate more freely on the truth regarding the "Al Haymon/Richard Schaefer/Oscar De La Hoya" love triangle, and how this could and is already affecting the sport of boxing.
At the half hour mark of the show, "The Pugilist KOrner's: Weekend Wrap" is honored to feature elite level trainer Ronnie Shields!! The lifelong boxing mentor will discuss the upcoming Bernard Hopkins/Beibut Shumenov fight card in Washington D.C., as well as Tony Thompson's big upset victory over former Olympic Gold Medal winner Odlanier Solis.
In the final segment of the evening, we're proud to feature master strategist James Gogue on "The Pugilist KOrner's: Weekend Wrap". The three decade boxing coach will examine the Richard Schaefer, Al Haymon, and Oscar De La Hoya entanglement, and look at bad promotional break ups in the past that could provide some insight into how this issue might end. Gogue will also give us a preview of some big fights on the upcoming boxing calendar, like Marquez/Alvarado and Chavez/Golovkin.
Tonight's program will be hosted by radio producer and commentator James E. King III, and boxing writer and ring announcer Joseph Herron.
Pugilist KOrner listener line: 718-506-1506
Tune in tonight at 9PM EST/6PM PST!!