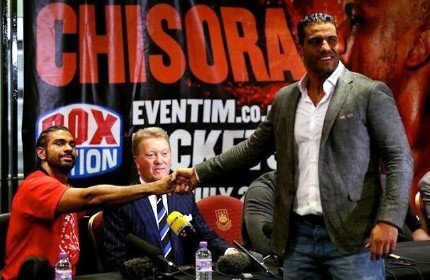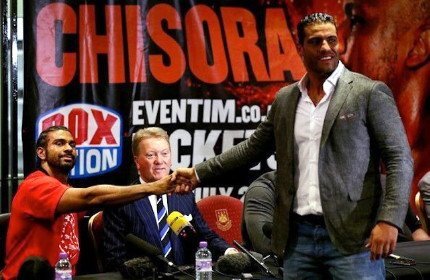 Heavyweight contender Manuel Charr has big goals for 2013. "I hope to get another chance to fight Vitali Klitschko for the WBC world championship," states Charr. "I will do whatever it takes to make this fight happen. I can only hope that Vitali doesn't retire. I heard that David Haye wants to fight him, too. Well, David, we both have the same goal – so let us find out in the ring who should have the right to challenge Klitschko. I am hereby officially challenging you for an elimination bout!"
In his first world title shot in September in Moscow Charr was stopped by a cut in the fourth round. "Vitali didn't beat me – his doctor did it for him," says Charr. "I think David Haye said the same thing right after the fight." The "Diamond Boy" has already checked different options to get a rematch against the older Klitschko brother.
After winning the WBC Silver international championship in March, Charr added the WBC Baltic and WBC Mediterranean title to his collection of minor regional belts by knocking out tough contender Konstantin Airich in one round on December 21st. "There are seven minor WBC belts – and I want to unify them all", says Charr. "Once I have all the, small' belts the only one missing will be the big green and gold title. And that's what I'm looking for."
Another chance to secure a title shot would be winning the "WBC World Cup" which is supposed to start in May. "The WBC is looking for eight contenders for the World Cup", states Charr. "I am honoured to be on the short list. The winner of the tournament will become the mandatory challenger for the world championship."
The only problem: The World Cup is scheduled for a whole year which means that Charr – in case he wins the tournament – would be world title challenger in 2014 when Vitali Klitschko will most probably be retired. But the "Diamond Boy" desperately wants to face Klitschko again to show the world that he can beat the best heavyweight fighter in the world.
"That's why I am calling out David Haye. I am not ducking anybody and only looking for the biggest challenge out there. David, if you're reading this, come on and fight me! I'm ready and only waiting for you – let's get it on!"