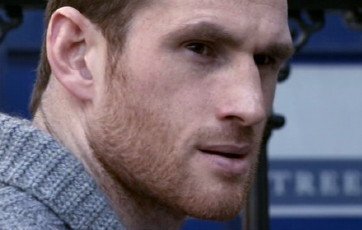 FRANK MALONEY says David Price and his trainer Franny Smith are two of the best professionals he has ever worked with. The British and Commonwealth heavyweight champion faces world ranked American Tony Thompson at Liverpool's Echo Arena on Saturday 23rd February 2012 in a 12 round international heavyweight contest.
Despite training for four 12 round contests last year, 6ft 8in Price (15-0) took just a week off following November's win over Matt Skelton.
Maloney said: "David and Franny are a dream team and stayed in the gym over Christmas and New Year.
"After the Skelton fight they asked if the Thompson fight could be delayed until March to allow David a longer rest.
"We tried to switch the date, but the venue had no available dates and there were no complaints from them.
"They just said 'okay', and got on with it like the true professionals that they are.
"Some fighters you have to be calling up and checking what they are doing, but I can rest knowing David is doing everything correct."
Price, 29, is now ranked 9th in world by the World Boxing Council (WBC) and rapidly closing in on the heavyweight divisions big guns, Vitali and Wladimir Klitschko.
Southpaw Thompson (36-3) brings a wealth of experience and has knocked out 24 of his opponents.
Two of his defeats came against Wladimir Klitschko in world titles challenges. Back in July 2008 he lost in 11 rounds and earlier this year was beaten in six.
Thompson is ranked 10th in the IBF world rankings.
In the chief supporting bout, another Liverpool boxer Kevin Satchell (9-0) will defend his British and Commonwealth flyweight titles against Belfast's Luke Wilton (13-2-1).
Top British light-welterweight contender Adil Anwar (18-1) will box a ten rounder against a selected opponent.
There will be a press conference in Liverpool next week to announce other boxers on the bill including another British championship contest.
Tickets can be purchased £230 (VIP including meal and inner ringside seat), £95 (Ringside), £70 and £40 at www.echoarena.com www.frankmaloney.com or 0844 8000 400.
The show will be broadcast the home of boxing BoxNation (Sky 437/Virgin 546). Join now at www.boxnation.com.
Gethin ready for Murphy on January 18th
Walsall favourite Martin Gethin has the opportunity to become British Lightweight Champion when he faces Hove's Ben Murphy for the vacant title on Friday 18th January at Walsall Town Hall.
Gethin v Murphy features on an action packed card promoted by Frank Warren, in association with Errol Johnson, headlined with Frankie Gavin's British Welterweight title defence against Jason Welborn, the whole show can be seen live and exclusive on BoxNation (Sky Ch. 437/Virgin Ch. 546). Join at www.boxnation.com.
Name: Martin Gethin
Weight: Lightweight
Born: Walsall
Age: 29
Family background: I'm the youngest of six; five boys, one sister. The oldest, Scott was a very good rugby player who played for Walsall. Our Darren was Midland Area and British Masters champion and Steve was also a pro who had 76 fights and once boxed Amir Khan. Rob had about six amateur bouts but gave up after problems with his nose and his ears.
Being the smallest, I was a bit picked on but, to be fair, they always made sure I kept away from the riff-raff and drugs around this area.
Today, I live in Rushall, just outside Walsall, with my partner Sherilyn who I'm due to marry in 2014 and my two year old son Kane.
Trade: I'm a personal trainer. I've got my own gym and I'm trying to build up an amateur club, the Wild Star ABC in Aldridge.
Nickname: Some call me 'The Quiet Man'. I generally keep myself to myself.
What age did you become interested in boxing and why? My older brothers were scrapping all the time so Dad made 'em go to the Walsall Wood boxing gym and, from the age of six, I was going myself to see what it was like.
What do you recall of your amateur career? When I was eight, dad moved me to the Wednesbury ABC which was the best club in the area, with the best coaches. Tony Tobin and Errol Johnson were the trainers. I stayed there until I turned pro and still train at that gym with Errol today.
We had a great squad. There was (future British welter champion) Young Muttley, Peter Nightingale, (Mark) 'Macca' Richards, a southpaw; all went on to be good pros.
When I was about 16, dad paid for me to go away to the East Durham and Houghall College boxing program for two years and that kept me away for trouble for those crucial years. There were about 20 lads on the course at the time and several went on to be successful like Don Broadhurst, Tony Jeffries, Gary Woolcombe, Martin Stead, Dean Harrison….
We were coached by Alwyn Belcher, an old England trainer, and they were good times, a right laugh. They got you really fit up there and it was a great set of lads. I still miss it.
I probably had about 75 bouts and lost more than I won, if I'm honest. When I was very young, 11 to 13, I had six or seven fights with (2006 Commonwealth Games champion) Don Broadhurst and won a couple. I also won a couple of Midland schoolboy titles and got to an NABC final but, after beating (future British super-feather king) Gary Sykes in the semis, I froze against Ryan Barrett. It was at a big London hotel and there were a few ex world champions watching in the crowd. Nerves got the better of me. The referee was really strict, 'no holding, no pushing, no this, no that'. I didn't know what I was allowed to do and it all went to pot.
I went in the senior ABAs three times but never got past the Midland stage. Walton from Willenhall beat me in the Midland final one year but, after that, I lost to Dean Harrison and Chris Truman (both future pros). Still, I enjoyed my time in the amateurs. It was a crucial learning part to get to the next level.
Why did you decide to turn pro when you did? The amateurs became too soft. In one of me last contests I was matched with Frankie Gavin on our club's show. I was really up for it because I knew that beating him would really put me up there. I was chasing him, chasing him, putting it to him but Frankie caught me and the ref stopped it cos I had a bloody nose….in a boxing fight?! That really annoyed me.
Since my time at Durham, I had more of a pro style, sat down on my feet. I fought at a slower pace which is no good for the amateurs.
Tell us about your back up team: I'm managed and coached by Errol Johnson and PJ Rowson promotes some of my fights. Bob Plant and Wayne Downing also help out with my training.
I've been with 'em since I was a little kid so I've got great trust in 'em. We have a laugh but they're good professionals who know what they're doing and they really push me when it's time to get down to business.
What's your training schedule? Which parts do you most and least enjoy? I train every day, then take Sunday off. Work is flexible so I organise my schedule around it. I'll usually have a six to seven mile run around 10.30 a.m and I'll gradually build up to 12-13 miles. I quite enjoy running and know it's the best thing for getting you really fit.
I'll spend between one and a half and two hours at the boxing gym. I'll start with five or six rounds of sharp shadow boxing, then do plenty of bags and pads, sparring and circuits. I'm not a great skipper any more. All that bouncing around ain't good on my old ankles! I don't get into the weights side if I'm training for a fight. I prefer to work against my own body weight; loads of sit ups, press ups, pull ups, ground work. I'll finish off with more light 'shadow' and a good stretch.
Strangely enough, I most enjoy being really pushed in a good circuit. It's more the feeling you get after, having really put your body to the limit. The worst thing is this exercise where you do a sit up, stand up, then jump on to the ring apron. After a few, it's a real killer.
Describe your style? What are your best qualities? I'm the Duracell bunny! I'm a brawler-fighter that keeps coming forward till the opponent packs in or gets stopped. I just keep going. I love the tear ups but can box me way out of trouble if and when I need to.
What specifically do you need to work on to fully optimise your potential as a fighter? There's loads I could do to improve but specifically I do tend to drop my guard. Also I'm a very slow starter. It usually takes a good clout around the head before I wake up. Mind, once me engine's warmed up I could go 15 rounds, easy.
What have you found to be the biggest difference between the pro and amateur codes? The training and the dieting for the pros are far, far harder. To get through 10 or 12 rounds, everything has to be 'spot on'.
Who is the best opponent that you've shared a ring with? Two spring to mind. In sparring, I learned a lot from Muttley's technique and how he throws shots from angles. Also Frankie Gavin, who I boxed in the amateurs. I've since sparred him, ten rounds straight off, in the pros. He really knows what he's doing, knows exactly where he is in the ring, always twisting and turning. Very skilled.
All time favourite fighter: (Mike) Tyson. From a very young age, six or seven, Dad would wake me up to watch his fights from America in the middle of the night. Always very entertaining, could knockout whoever was in front of him.
All time favourite fight: All four Pacquiao-Marquez fights. Non stop action every time.
Which current match would you most like to see made? Floyd Mayweather v Andre Ward at catchweight would be a good one.
What is your routine on fight day? I'll lie in and get up around ten if the baby doesn't wake me sooner. I'll drink a lot of tea and coffee and eat as normal, cos I eat healthily all the time anyway. I'll take the dog for a walk down the field to relax.
At the arena, I just sit in the changing room and chill. The only time I get nervous now is during my ring walk but its healthy nerves, reminds me that I'm there to do a job.
Entrance music: I've not decided yet for this fight. Previously I've walked in to a few Eminem songs but my favourite was probably 'Bonkers' by Dizzie Rascal.
What are your ambitions as a boxer? I'm about to realise it. To fight for the British title. That's been my goal since I first turned pro. Anything after would be a bonus but I believe I can go further on.
How do you relax? Walking my dog and taking the baby to the park or Wacky Warehouse. I also get a real kick out of training youngsters at my gym; knowing that, for a few hours, they're off their computers and not out on the street making trouble.
Football team: Walsall. I go when I can. They've put me on the pitch with my various belts a few times.
Read: Only the Boxing News really. I get it every week to keep track of what's happening.
Music: Rapping. Eminem. Also, I'm a bit of a dancer. I like to throw a few shapes after I've had a drink!
Films/TV: I love Gladiator and all the Rocky films. On TV, it's Family Guy and Celebrity Juice. Mental!
Aspiration in life: To win a British title, then see my son win a British title. I'm going to get him into it.
Motto: You only get out of the gym what you put in.