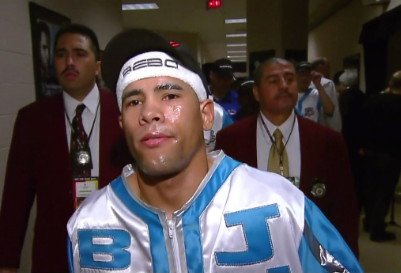 SAN JUAN, PUERTO RICO- World Boxing Organization (WBO), by president Francisco "Paco" Valcarcel, announced today the referee and judges who will work this Saturday, June 15, in the featherweight world title fight between the champion Miguel Angel "Mikey" Garcia and former two time world champion Juan Manuel "Juanma" Lopez, to be held at the American Airlines Center in Dallas, Texas, USA, in a Top Rank presentation and broadcast on HBO.
For this fight when Mikey Garcia (31-0, 26 KOs), from California, will defend for the first time his WBO featherweight belt against the Puerto Rican Juanma Lopez (33-2, 30 KOs), the #4 ranked by the WBO in the 126 pounds division, the referee will be Rafael Ramos, from United States.
Meanwhile, the judges for the Garcia-Lopez bout are Levi Martinez, from New Mexico, Javier Alvarez, from Texas, and Oren Shellenberger, from Texas.
The WBO supervisor for this fight will be Rafael López Santos.