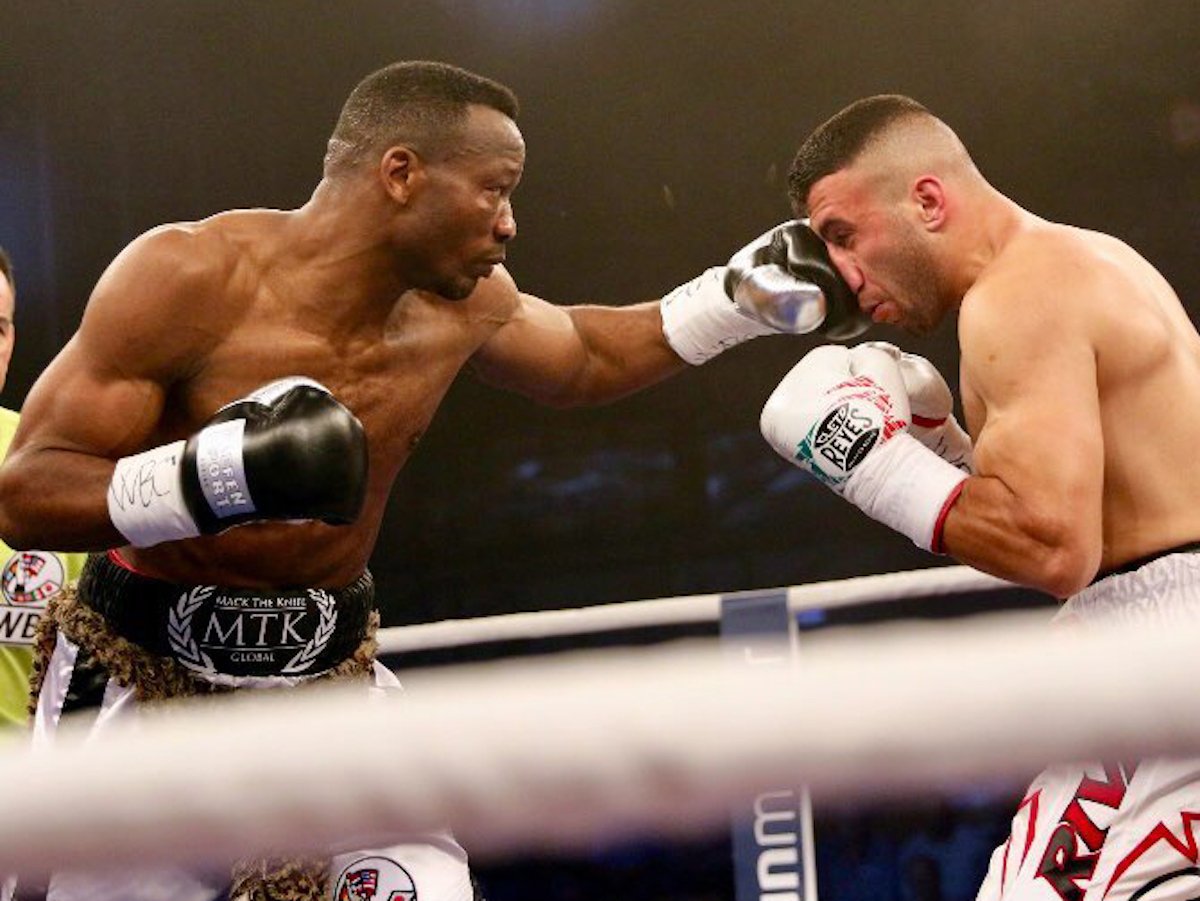 Evergreen super-middleweight Lolenga Mock is adamant 2019 will be the year he finally completes his world title dream.
The Denmark-based Congolese was denied his shot at the WBC crown by a hotly-disputed points defeat to Avni Yildirim in September but is preparing to take a step back towards the top on January 19.
Mock (42-15-1-KO13) said: "2019 is definitely going to be the year the fairytale comes true. I'm still highly ranked in the world and I showed against Yildirim I can box the young, strong boys.
"I still train in the old school way. I don't take breaks or holidays like some fighters. I keep training at a high-level together with the young boys. It motivates me because I pressure them and they pressure me.
"I'm incredibly motivated to make 2019 my year. I've improved mentally because every challenge in life gives you a possibility to learn. Losing the way I did in Germany could break you but I've kept my dignity and my dreams.
"I felt very strong against Yildirim. I won that fight and even the German fans were saying the same. Now I want to get back in the ring and show everybody that I'm still here and still chasing my dream.
"I want everybody to know that I live by my words – even if the result in Germany was not fair, I NEVER give up!"
Mock's remarkable professional boxing career began in 1991 and he famously dropped future cruiserweight and heavyweight king David Haye in 2003.
To buy tickets to Mock's return, which takes place on the undercard of Dina Thorslund's WBO Female world super-bantamweight title defence against Alesi Graf, visit www.ticketmaster.dk.
###
World-ranked super-middleweight Lolenga Mock is determined to right perceived wrongs by beating Avni Yildirim in a rematch of their controversial bout on September 15.
Mock (42-15-1-KO13) was on the wrong end of a hotly-debated decision in Germany, where he was deducted a point and denied a knockdown for reasons not altogether clear to a significant number of spectators.
With a WBC world title shot on the line, Mock remains determined to complete a true fairy tale at the age of 46.
Mock said: "I want the rematch with Yildirim. I'm just not sure his manager would want it. I'm ready for all contenders. My journey goes on. It hasn't even crossed my mind to retire because my performance was excellent and I won the fight.
"I clearly knocked him down and they didn't score it. I then had a point deducted for nothing. I was shocked. Yildirim was so beaten up and tired he kept going back to the wrong corner. His trainer had to come and take him back to the right corner.
"I wasn't tired. You can see after the fight that my head was very clear. His head was beaten up. I was explaining this after the fight and Yildirim was saying nothing. He was sad because he knew he lost the fight.
"One judge from Germany scored the fight so badly that I don't know if he was watching. Even Yildirim's promoter didn't agree with it. If you take away that card, the point deduction, count my knockdown then I win the fight.
"I've had a lot of support since. A lot of the German fans told me afterwards I'd won and that the decision was a bad reflection on German boxing. All the papers in Denmark scored it for me. With that sort of support, my head isn't down; I hold my head high.
"Now it's back to working towards my goal with MTK Global. I'm back in the gym this week and looking forward to my next fight. My ranking hasn't moved and I'm ready for anybody, but what I really want is the rematch."
Stay up to date at mtkglobal.com and on social media @mtkglobal