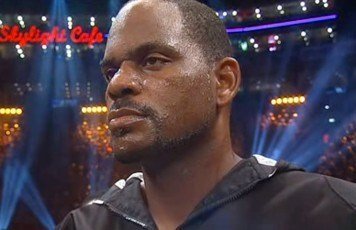 TONY THOMPSON is ready to cause more Merseyside misery next week. The American star arrives in Britain on Thursday aiming to prove his shock second round KO of David Price in February was no fluke.
Two time world heavyweight title challenger Thompson (37-3) is confident enough to give Price (15-1) an immediate rematch at Liverpool's Echo Arena on July 6.
Thompson is not taking Price lightly for the return and will even fly in with two extra trainers at his own expense. Washington DC's Thompson weighed a career heaviest 262lb for their first meeting, but warned: "I'll be even fitter this time.
"People will not believe me but I was in good shape and fit for the last fight. There was a bloaty look, but I was in shape.
"I won't be near 262lb or that bloated next time although I might have the 1990s Larry Holmes body and I can't help that, but I won't be looking like Butterbean.  
"I am going to be a lot better to look at, but I won't be in better shape because I was fit.  
"Most importantly is that I am here to win again and although I expect it to be tougher the crowd will fall silent again when I win."  
Bristol's Darren Hamilton (13-2) risks his British light-welterweight crown against Adil Anwar (19-1) on the same bill.  
And, local boxer Kevin Satchell (10-0) defends his British flyweight championship against Motherwell's Iain Butcher (8-0).  
Other contests: Jazza Dickens (15-0) v Reynaldo Cajina (12-16-3), Travis Dickinson (14-1) v S/O, Neil Perkins (3-0) v Steve Spence (4-28-4), Lee Boyce (debut) v James Todd (2-2-1), Marcin Marczak (6-0) v Kevin McCauley (11-55-3), Andy Colquhoun (7-0) v Dougie Curran (9-18-3), Joe Tonks (5-2) v Johnny Greaves (3-95), Sean Dodd (6-0) v S/O, Louis Cuddy (8-0) v S/O.  
Tickets for 'Redemption' are available priced £180 (VIP including private bar), £100, £80, £50, £35 can be obtained from http://www.echoarena.com/www.frankmaloney.com and telephone bookings can be made by calling 08448000400.
Redemption: David Price v Tony Thompson will be broadcast live and exclusive on BoxNation on Saturday 6th July 2013