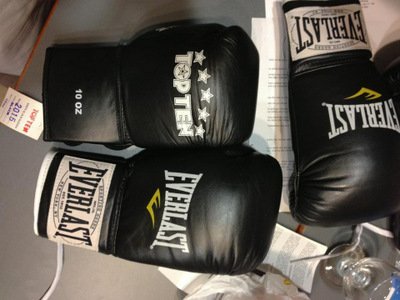 KIEV, UKRAINE (October 6, 2012) Just hours ahead of his WBO Junior Middleweight Championship showdown with defending champion Zaurbek Baysangurov, challenger and WBO "Interim" Junior Middleweight Champion Lukas Konecny was involved in a gloves scandal after the official weigh-in on Friday.
With ten-ounce boxing gloves being used for this junior middleweight world title bout, at the official rules meeting the Konecny Team produced a pair of gloves from the Top Ten Company marked "10 OZ".
However Baysangurov's trainer, Abel Sanchez observed that they looked suspicious and were too small for ten ounces and requested that WBO Supervisor John Duggan weigh the gloves.
With the gloves only weighing eight ounces, Supervisor Duggan disqualified their usage in the world title fight.
"As the pictures show and the weighing of the gloves confirmed, these were not ten ounce gloves." said Tom Loeffler, Managing Director of K2 Promotions. "In all of the world championship bouts K2 has promoted across the world, we have never come across this situation before."
The Baysangurov/Konecny clash, from the Sport Palace in Kiev, Ukraine, will be broadcast LIVE on the UK's premier boxing channel, BoxNation, (www.BoxNation.com)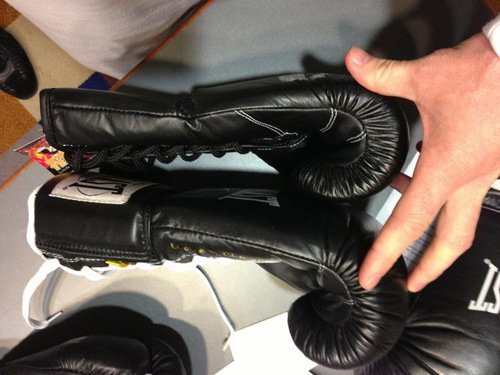 ABOUT K2 PROMOTIONS
K2 Promotions currently promotes the unified heavyweight champions, Vitali and Wladimir Klitschko. Over the last decade, K2 Promotions has promoted the most heavyweight championship title bouts of any promoter worldwide. K2 Promotions is one of Boxing's most respected promoters showcasing boxing's biggest events in the US and Europe at some of the world's premier venues.
For more information, please visit their website at
http://www.k2ukraine.com/