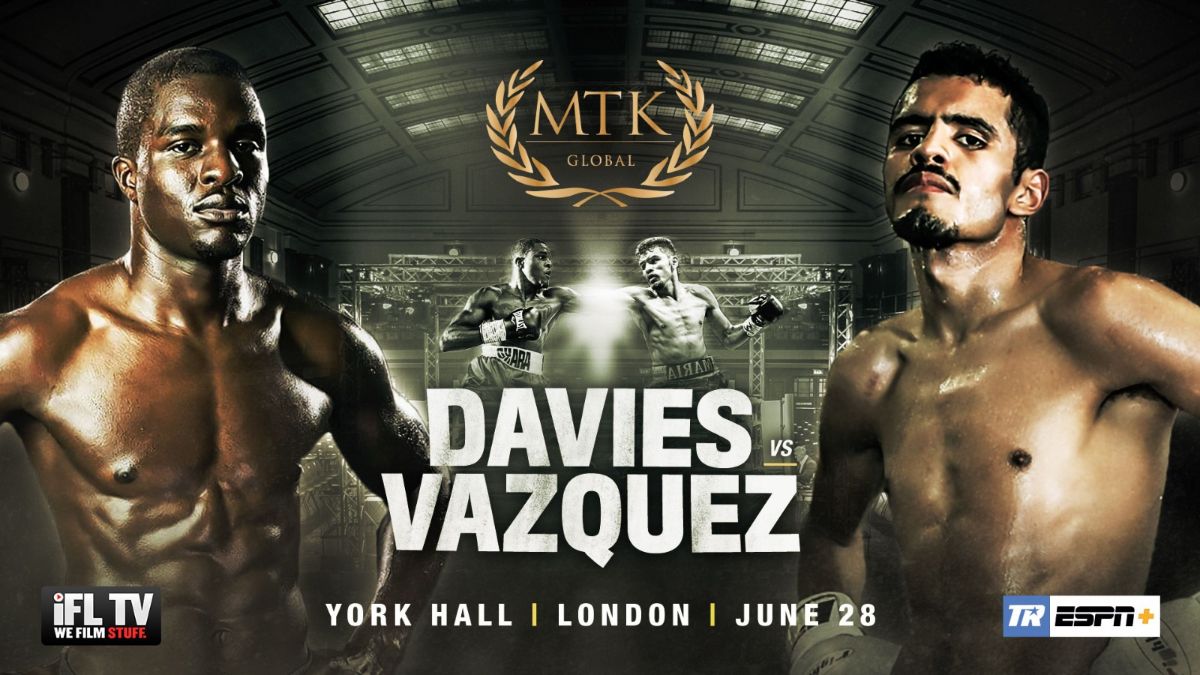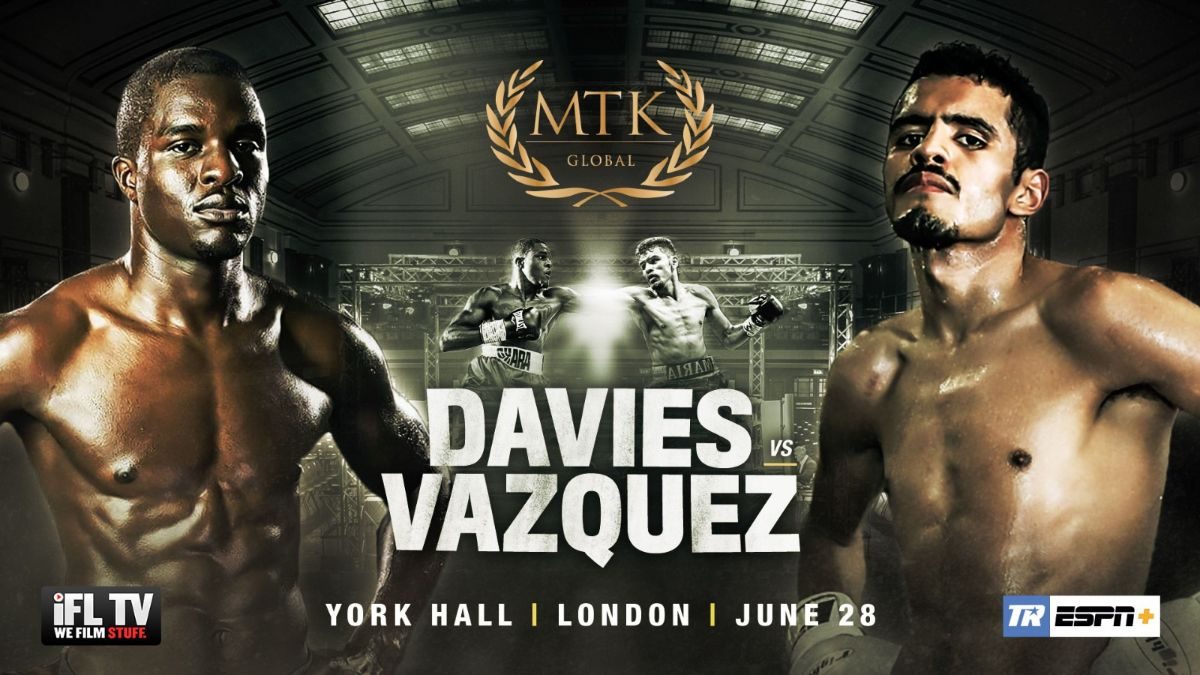 Ohara Davies returns against former world champion Vazquez – Davies will clash with former long-reigning lightweight world champion Vazquez at York Hall on June 28 – live on ESPN+ in association with Top Rank.
Long-time super lightweight contender Ohara Davies (18-2, 14 KOs), last seen in October suffering a points defeat to WBO No. 1 contender Jack Catterall, returns to action June 28 against former long-reigning lightweight world champion Miguel Vazquez at the historic York Hall in London.
Vazquez (41-7, 15 KOs), a native of Guadalajara, Mexico, previously held the IBF world title for four years before losing to Mickey Bey via a controversial split decision in Las Vegas in September 2014.
Davies welcomes the challenge of facing one of the sport's craftiest veterans.
Davies said: "It puts me back on the world scene and I feel like that's where I truly belong. I'm ready to make amends and right all the wrongs from my last fight.
"I know what mistakes I made against Catterall and now I'm going to capitalise. I've had a quiet few months since then, but I've been training every day, so I'll be the best me when I get in there.
"Some people said I should fight a journeyman and ease myself back into things, but I know what I can do.
"York Hall is not far from my house. I might even get the bus down there on the night! London is my hometown and I'm comfortable here. I have my friends and family here, and that means a lot to me."
###
Chantelle Cameron will tackle Commonwealth champion Anisha Basheel in a WBC final eliminator on the #MTKFightNight at York Hall on June 28 – live on ESPN+.
'Il Capo' (9-0, 6 KOs) battered Feriche Mashauri to a halt at the London venue on April 26 and can now book a clash with the winner of Katie Taylor vs. Delfine Persoon by beating the dangerous Basheel, who is on a run of eight straight stoppage wins.
With her career rapidly gaining momentum since signing with MTK Global, Cameron is thrilled to be heading into such a crucial fight as chief support to Ohara Davies' clash with former world champion Miguel Vazquez.
Cameron said: "This feels like it's my first big fight and it's a final eliminator. Winning this one will put me in perfect position to face the winner of Katie Taylor vs. Delfine.
"I know I've got to pull this off because if I don't, I'm out of the picture. It's making me hungry and it's spurring me on. I've got to get rid of Basheel to get where I want to be, which is right at the top.
"I love boxing at York Hall – it's an amazing venue. It's only an hour and a half from Northampton so my local fans can come and watch me. It's the home of British boxing and I love that arena.
"I'm also really looking forward to boxing on ESPN+ because it's huge exposure. It'll be exciting for the TV fans because there'll be lots of heavy shots thrown. It's great to be able to showcase myself on such a big channel."
Former Team GB star Cameron has already blasted her way to the IBO world lightweight title and WBC Silver belt in her nine-fight professional career.
Stay tuned for more additions to a fantastic fight card at an iconic venue.