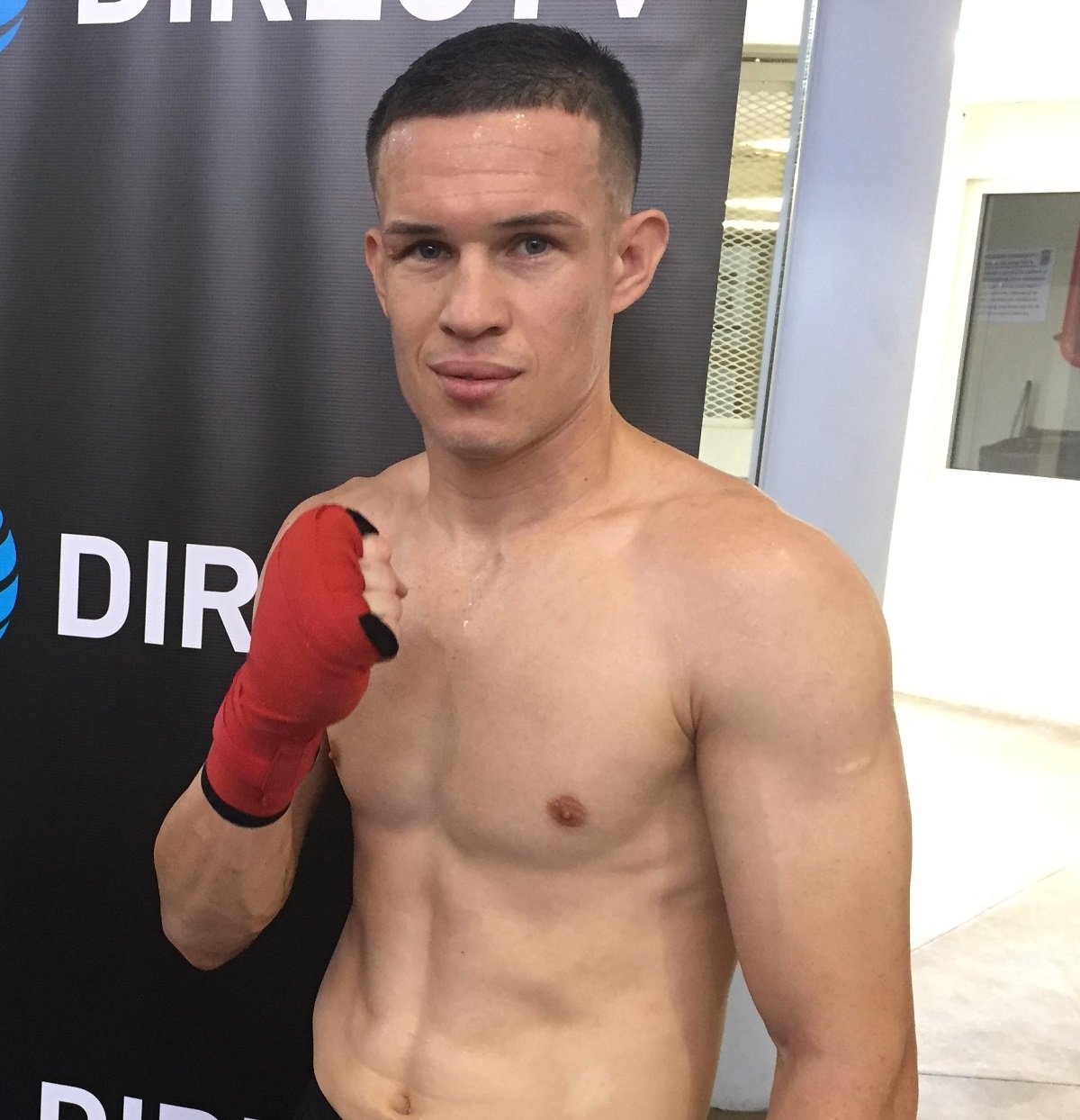 After his spectacular knockout win over twelve rounds over former double world champion, Juan Manuel 'Juanma' Lopez, last March in Guaynabo, strong contender at 130 pounds, Jayson 'La Maravilla' Velez (26-4-1, 18KO's), will have an important appointment on Friday, May 4 at the StubHub Center in Carson, California, when he faces the boxer 19 years old and maximum promise of Golden Boy Promotions, Ryan ' the Flash 'Garcia (14-0, 13KO's), this combat scheduled 10 rounds in the star turn of' Golden Boy Boxing on ESPN '.
"An important battle for Jayson, which we are ready to face", said the president of Universal Promotions, Javier Bustillo. "This is part of the plan that we drew from the moment we signed Jayson. He wanted this fight, and we succeeded. Let stellar ESPN, the weekend of May 5 and to one of the greatest promises of Golden Boy. The next step will be the world title. "
With the backing of Universal Promotions, Velez found again the way to the top, scoring three impressive victories over Alberto 'Transformer' Market, Giovanni 'El Ruso' Cano and Juan Manuel 'Juanma' Lopez.
"Grateful to Universal Promotions for believing in me and giving me the opportunity on March 4, 2017, when I took the unbeaten Alberto Mercado, and there are already three wins in a row , " said the Junqueño púgil 30 – year-old, trained by William Cruz in the gymnasium of Residential Gardens Cupey San Juan. "My team has kept me in good condition, since only rest a week and has returned to the gym to do our job. We're really ready for this battle. "
Velez is aware of what represents the date of May 5 to Mexico, but do not lose sleep over the fact that California will face a Mexican – American during these festivities.
" We will fight on May 4, the weekend of the Battle of Puebla (May 5), a date for Mexico , " said 'La Maravilla'. "I have much support from Mexican fans, and my style is nice for them. Further, I speak Spanish, not Ryan. I know it's talented, hits hard and fast, but this time face the best version of Jayson Velez. It is a great moment for me, the resugir of 'La Maravilla'. Ryan is a boy who looks like a superstar, but it will be later. They have been wrong opponent. On May 4, Jayson Velez will take away the undefeated Ryan Garcia ".
Billboard 'Golden Boy Boxing on ESPN' to be held on Friday, May 4 at the StubHub Center in Carson, California, will be broadcast live on ESPN2 and ESPN Deportes from 10:30 pm (Eastern Time).