Last saturday 23th nov in Pinamar, Buenos Aires, hard-hitting Gustavo "Eléctrico" Lemos from Argentina (24-0, 14 KO), demolished the Venezuelan Yeison González by TKO in two rounds, retaining for the 1st time his IBF World Youth Lightweight Title.
The definition came after Lemos (promoted by OR Promotions) combined to the body with four punches, liquidating the bout with a right blow to the chin that knocked his opponent out.
The winner achieved his fifth consecutive victory by knockout in 2019, after beating Colombian Galvis Guerra, Mexican Jorge "Maromerito" Páez Jr., Venezuelan Pedro Verdu and Argentinian Jonathan Eniz.
After the fight, Lemos said he hopes to face the best fighters in his division, like Haney, Teofimo, Commey also Lomachenko, and promised to provide fireworks in case he gets a chance for a eliminatory or a shot for World title.
The boxer from Tres Arroyos, 23 yrs old, is considerated one of the best contenders ir his country, growing notably in each fight.
In other results, argentinian welterweight prospect Franco "Cazador" Ocampo (23 yrs / 12-1, 5 KO) wins by TKO in 7th round against Jonathan Ruiz in a slugfest.
(PH Ramón Cairo / OR Promotions)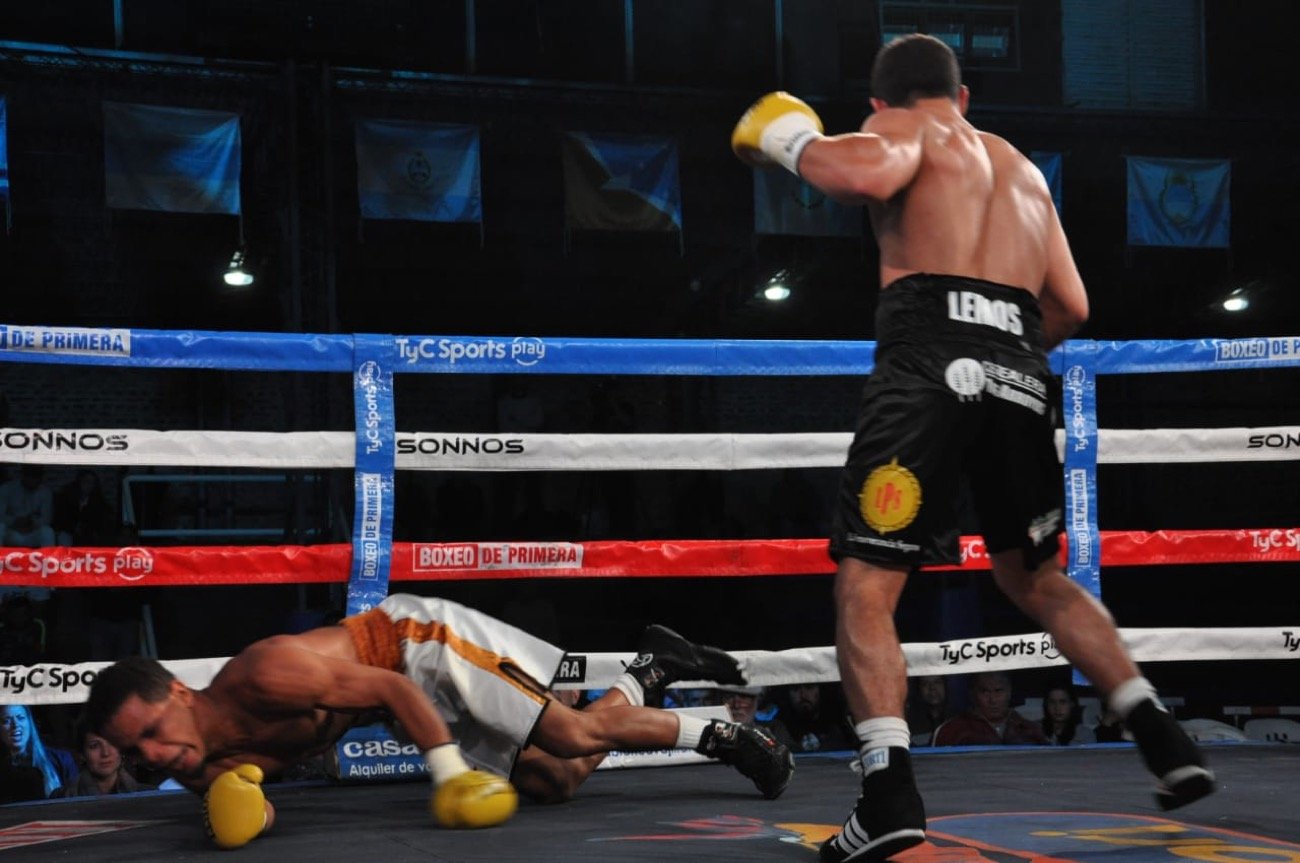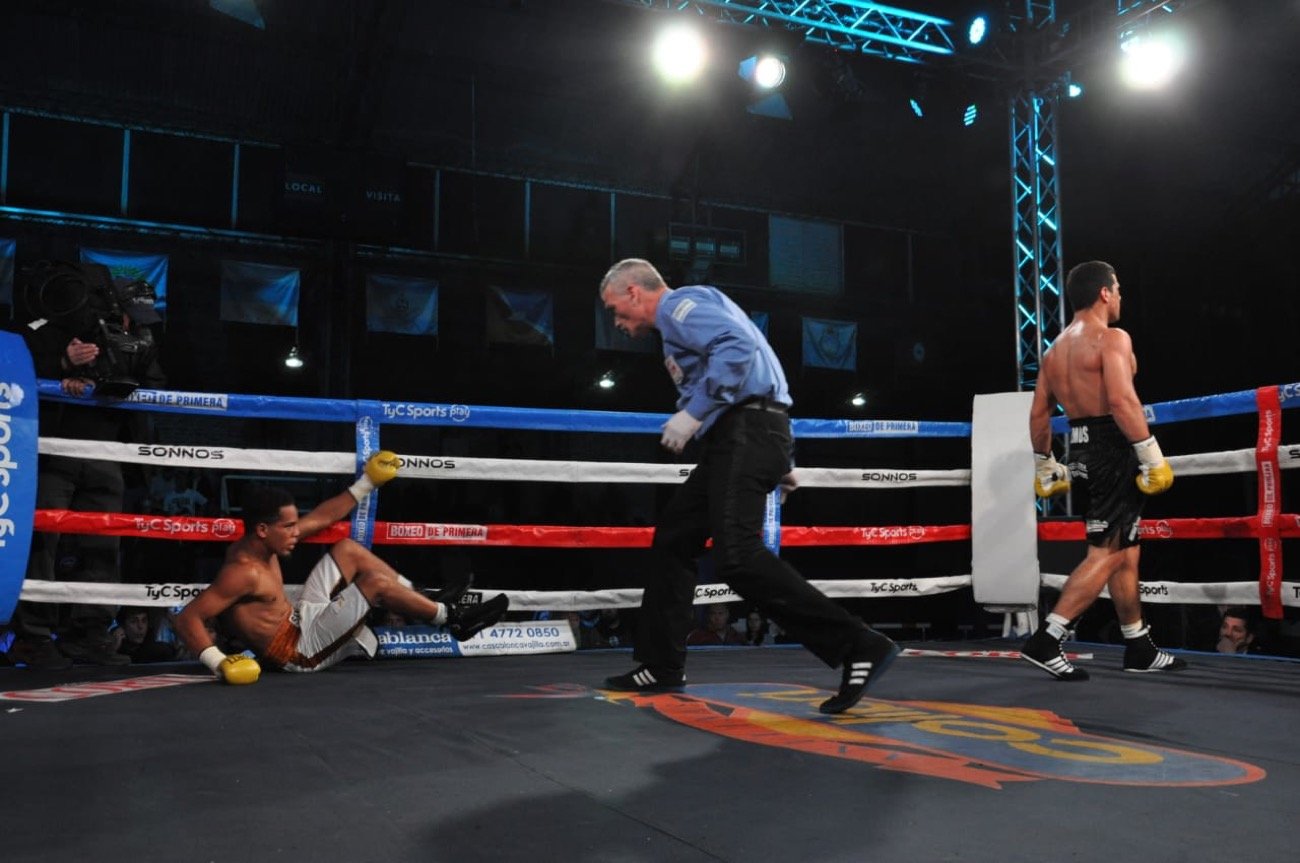 Ievgen Khytrov and Antonio Vargas Score Knockouts in Tampa, Florida
Khytrov stops Ernest Amuzu; Vargas takes Szilvezter Kanalas
NEW YORK (November 26, 2019)–Super Middleweight Ievgen Khytrov and Antonio Vargas each added to their win and knockout total by taking out Ernest Amuza and Szilvzter Kanales respectively on Saturday night at The Bryan Glazer JCC in Tampa, Florida.
Khytrov and Vargas are managed by Split-T Management.
Khytrov dominated the action, until Amuzu had enough and the fight was stopped at 2:59 of round three of their scheduled eight-round fight.
Khytrov registered his 3rd consecutive stoppage, and is now 20-3 with 17 knockouts. Amuzu is now 25-5.
Khytrov is promoted by Dibella Entertainment.
2016 United States Olympian, Vargas was successful in his 1st bout since suffering his 1st pro defeat when he stopped Kanales at 2:38 of round two of their scheduled six-round bantamweight contest.
Vargas of Kissimmee, Florida upped his record to 11-1 with five knockouts.
Raquel Miller wins WBA Interim Super Welterweight Championship
Saturday night in Quebec City, Split-T Management's Raquel Miller captured the WBA Interim Super Welterweight world championship with a 10-round unanimous decision over Alma Ibarra.
Miller of San Francisco controlled the action and kept the previously undefeated Ibarra at bay and won by scores of 99-91 and 98-92 twice.
With the win, the fighter known as "Pretty Beast" raises her perfect mark to 10-0.
Miller could now look towards bouts with WBA World champion Hanna Gabriels as well as Hannah Rankin and former super middleweight champion Maricela Cornejo.
"It was a good fight. Alma was tough, and it was a good fight. I fought well, now I will look at the fight, and see what I could have done better. I was dominant as I won most of the rounds. I took this fight at the last minute, so I am happy with the fight and the result," said Miller.
"I want to thank everyone who has and does support me. There is more to come. I just want to tell everyone that they can push for their dreams and don't take no as an answer."
Miller is promoted by DiBella Entertainment.
Giovani Santillan stops Wilfredo Buelvas in Two Rounds in Ontario, California
New Split-T Management signee, Giovani Santillan took out Wilfredo Buelvas in round two of a scheduled eight-round welterweight bout in the headline bout on Friday night at the Doubletree in Ontario, California.
In round two, Santillan scored a hard knockdown when he landed a big right-left combination. Seconds later, it was another massive right-left combination that sent Buelvas down and out at 2:31.
Santillan, 146.2 lbs of San Diego, California is now 25-0 with 15 knockouts. Buelvas, 147 lbs of Colombia is 20-13.
"In the first round I was trying to get my timing right," Santillan said. "Thirty seconds into the second round, I knew I had him so I pressed him. After the second knockdown I knew he wasn't going to get up."
"I'm punching a lot harder at this weight," said Santillan, a native of San Diego, Calif. "I felt my punches were a little too wide in that first round so I tried to tighten them up. I felt a lot more comfortable in the second and I was able to time Buelvas and anticipate which way he would be leaning. I saw the opening and I took it."
Santillan is promoted by Thompson Boxing.
Magwaza Wins War To Become WBF All Africa Champion
Undefeated South African prospect Sanele Magwaza had to overcome some difficult obstacles to win his first professional championship, the vacant World Boxing Federation (WBF) All Africa Bantamweight title, on Saturday night, November 23.
At the Walmer Hall in his home-town of Port Elizabeth, he had to move up two weight classes to face a late replacement, compatriot Enathi Stelle, when original opponent Mfundo Gwayana was pulled out at very late notice for their planned Flyweight title bout.
But if he thought the late change would give him an easy nights work, he was sorely mistaking. Stelle fought his heart out, and gave the favourite his toughest fight to date. Toe-to-toe battle had the crown on their feet through-out the entire ten rounds.
However, in the end two of the judges, Nonelwa Fukutwa and Prince Mbambaza, scored the fight for Magwaza 96-94 and 98-92, the second appearing too wide, while judge Siyabonga Ncata had it the other way around at 96-94 for Stelle.
The fight was a clear sign that while Magwaza, now 5-0 (2), could be a future star, he still has a lot to learn. Stelle proved that he is a much better fighter than his now 4-3 (2) record suggests, and he should win plenty of meaningful fights in the coming years.
Angel and Chavez Barrientes Score 1st Round Knockouts in Pro Debuts
Last Thursday, the prodigy twins, Angel and Chavez Barrientes, were successful in their pro debuts, both scoring first round knockouts. The dynamic duo, who are only 17-years old, traveled to Tijuana, Mexico, to turn professional.
"I felt good to finally fight as a professional with no head gear and 8 oz gloves," said Angel "A-K 47 "Barrientes (1-0, 1 KO). "As soon as I let my first punch go, I felt comfortable. I got the knockout and I'm ready to make a quick return back to the ring."
"To turn professional at 17-years old was a dream come true as my brother and I have been waiting for this day since we first laced up a pair of gloves," said Chavez "The Beast" Barrientes (1-0, 1 KO). "For both of us to score first round knockouts was incredible. We both want to get back in the ring right away and continue this journey."
"Both these boys have bright futures," said Bob Santos, who will be guiding both Barrientes Twins along with Luis DeCubas Jr. "They are both off to a great start and I have plans to bring them back to Mexico before they turn 18. I want to keep them as busy as possible."