Share the post "Donyil Livingston looking to shine on TeleFutura this Saturday"
September 21, 2012 – Boxing 360's middleweight prospect, Donyil Livingston (8-1-1, 4 KOs), who hails from Palmdale California, is looking forward to his main event showdown against, Delano, California's, Paul Mendez (9-2-1, 3 KOs). The 8-round bout will take place this Saturday, September 22, at the Woodland Community Center located at 2001 East Street, in Woodland, California, televised on TeleFutura's "Sólo Boxeo Tecate."
"I'm looking forward to putting on a great show for the fans," said Livingston. "This is my first main event and I'm prepared to go to war with Mendez. I know he's coming to fight and there is no room for error. I want to thank my promoter Mario Yagobi and Boxing 360 for giving me this opportunity to fight on national TV. This is a fight I must win to get back on track. I'm going to leave everything in the ring."
Donyil is looking to rebound from his first loss as a professional fighter when he suffered defeat to Elie Augustama in his last outing. A win against Mendez will put him in position to climb up the middleweight rankings once again.
"In my last fight I know I could have done better," continued Livingston. "In this fight with Mendez I'm going to bring it. If I get him hurt, I'm going for the knockout."
Don Chargin Productions and Paco Presents in association with Golden Boy Promotions and Jorge Marron bring you the action.
Tickets priced $35, $40, and $65 are available by calling 530-669-7946 or 530 668-0573. Doors open at 6:00 P.M. first fight starts at 7:00 P.M. and the TeleFutura broadcast begins at 12:00am ET/11:00pm PT.
For more information on Donyil Livingstion and Boxing 360 please visit www.boxing360.com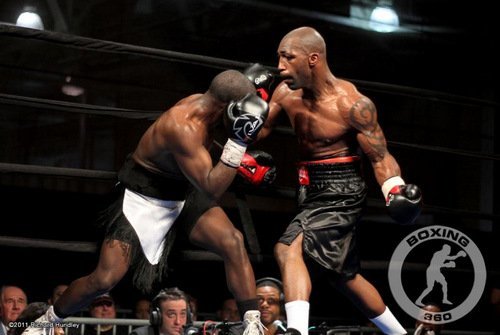 Share the post "Donyil Livingston looking to shine on TeleFutura this Saturday"